I do not consider myself as a well polished writer by any means. Spelling mistakes and bad grammar here and there but when I do publish a post I make sure I put in the effort and try and make it interesting for the reader. I try and post once a day depending on my work schedule.
People are moaning about the trending page being all from the same people. These people are earning massively from this. A bunch of circle jerkers upvoting each other. I am one of these people. I trended once on Steemit and seem to be trending more on Sportstalk so I am under no illusions that people are upvoting because of the amount of Sports I have in my account.
Maybe I am upvoting the same people. The guys I met on here from the start.The guys and girls commenting on my content. Taking the time to read my stuff and giving me a nice comment or even people who disagree! Whatever it is I love the discussion . Why should I not support the people who are interacting with me?
A couple of days ago I gave myself a little challenge. Instead of reading the posts of the people I got to know on Sportstalk which is normal. I decided I will look at some new content and see if I could find any good posts to upvote. My vote is quite high now given that I have passed the 1 million staked token mark from a mixture of publishing posts but most of my tokens I have purchased from an exchange after selling up my diamond Steem Monsters. I love writing about sports so I made an effort to accumulate sports tokens. So I went to the New and Hot sections to upvote some posts. And to be quite honest I found it very difficult to spend my Voting Power. I gave a 30% here and there but most of the posts were Dlike and Actifit. I have nothing against these dapps. I do realise that there is a place for them on the Sportstalk platform. But It's just as a rule of mine that I do not upvote these posts as I do not consider them good sports content. Some of them are extremely short and the authors have not an ounce of effort put in. Unless an Actifit post has some background around it. Nothing personal. I will not give it a vote although I do think moving around office as a sport somewhat!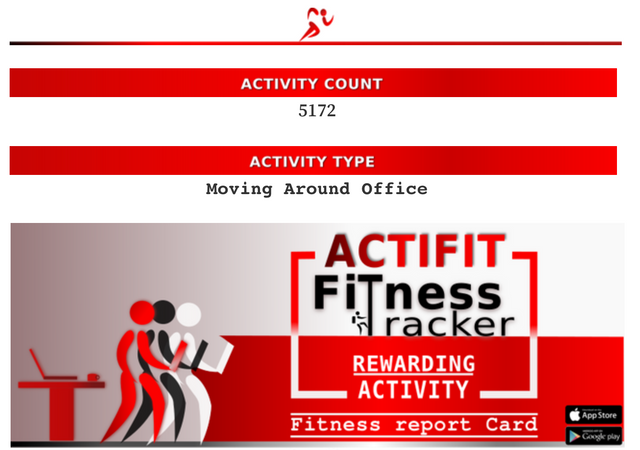 img
I resorted to going back to the trending tab to find good content. Really!! I actually had to. Not only good content but posts that are more than 1 paragraph with photo that isn't sourced. I was just sick of trying to find good stuff. A title interested me. I would click in and it would have 4 lines. So I gave up. Back to the same people in trending, Phil, Tales, Asher, Flipstar , Leeds, erikah , baltus and a few more guys and gals that slip my mind. All posts of decent quality. So clearly trending is doing what it is intended for. The cream always rises to the top. Is it any wonder that the authors in trending are all voting for each other??? They are the only posts with good bloody quality.
Anyway I found a couple of great posts and I gave them 100%.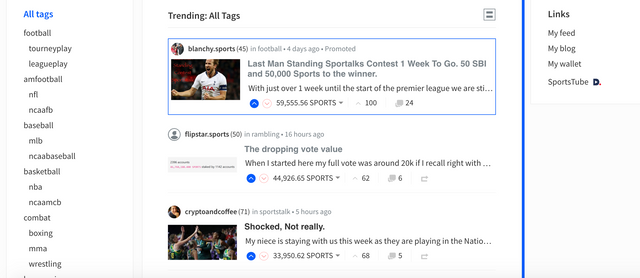 img
One was from @cynisca who I find is making quality posts. The other one was @cryptoandcoffee about the Stadt de France. I love @cryptoandcoffee's posts. When you start on the Steem platform you find your network by reading posts that interest you, comment on a post and interact with the author. That is the fundamental basis on how the Steem blockchain works. I have known this guy since I have started on Steemit. He started off on 15 Steem and is now a dolphin with over 5000 SP . I bought my way to dolphin hood myself but this guy grinded out quality post after quality post to get to there. He is now very well regarded on Steemit and he is one of the only people that can say he reached dolphin hood with no financial support whatsoever. He has come to @sportstalksocial and we should be greatful he is here but I did hear he is getting grief for being in trending so much. I find that hilarious. I have always enjoyed his posts. In my opinion It is no fluke that he is in trending so I will make no apologises for upvoting a good friend of mine who publishes posts with good content. Maybe if other people made content like him then they might be in trending also.
So in summary I know what I like and I will upvote content that I find interesting in sport. Not posts no longer than 1 paragraph. Not actifit posts about washing the dishes or Steem monsters packs. Not competitions that are not Sports competitions. I vote for the people I get on with on steemit. I vote for the interesting comments people leave. I go to their profiles and try and find a decent post to return the favour.
We are at the beginning of a great platform. People are going to self vote.Thats just a fact of life. No getting around it. I never did self vote until a couple of weeks ago. But now I hold off for a couple of days until everyone gets their slice of the curation pie and then I give myself an upvote. I give myself a pat on the back for spending an hour of my time writing. Why not? It's my money I put in so I may as well try to get some return on it even though I doubt I ever will. Upvoting your own comments is an extreme no go area for me so I will not do this and I will not upvote authors that do either. There is plenty in Sportstokens to go around and plenty of time for the early adapters to earn if they want to.
So hopefully over the next couple of months some great sports writers will come onto the platform and blow us circle jerkers from our ivory towers back to where we belong. These authors can then take the grief about having 6 posts on trending but I will gladly upvote them if they produce good stuff. It will be like sitting down reading the sports pages of a broadsheet on Sunday but you do not have to pay for the privilege. This is where I envisage Sportstalk going in the future.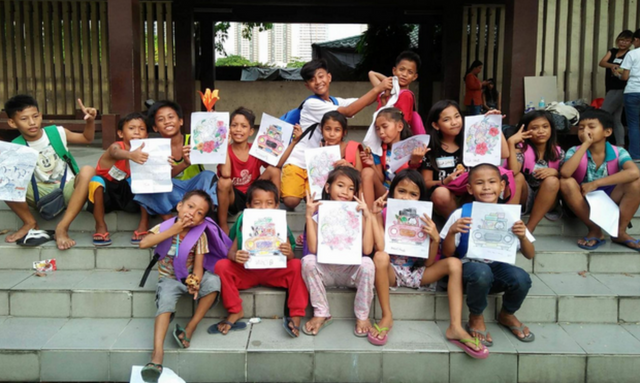 img
This post is my first post not about Sport content on Sportstalk so I will be giving the proceeds to @leedsunited charity post which can be read here. Such a great cause. Thanks for telling us about it.