🌺 SteemIt Community Garden Journal Challenge 3 - July (Join Or Resteem And Win)
Mid-July... Time to show off your gardens people! Show us what you are growing, harvesting and which bugs or pests you are fighting.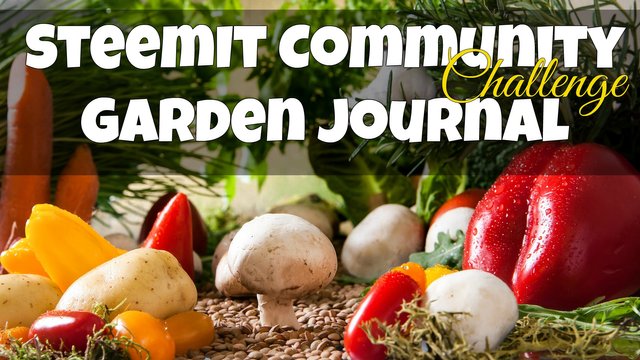 Mid-Summer Or Mid-Winter
July... if you're living in the northern hemisphere, this means it's getting close to mid-summer. In the Southern hemisphere, mid-winter is coming.
Either way, I hope that won't stop you from enjoying your garden.
This SteemIt Community Challenge allows you to share your monthly garden updates with your fellow Steemians.
This is already the third edition.
If you want to check out the previous editions, you can use the links below to visit them:
🌺 SteemIt Community Garden Journal April
🌺 SteemIt Community Garden Journal Early June

Late
Again, I need to apologize for posting this challenge later that I had planned, but there are so many things going on in my life at the moment that posting it sooner was not an option.
During the past week, I've seen some garden updates from people who joined the previous editions. I truly hope I've made it in time to give them a little extra exposure and a chance to still join the challenge.

Last Time's Contributors.
The second edition had quite a lot of entries. There were many fellow Steemians who allowed us to take a peek into their garden.
For that, I'd like to thank @thelaundrylady, @dedicatedguy, @lynncoyle1 and her rubber tree, @prostosun, @riverflows, @jamrubio, @walkerland, @mamajeanie, @amberyooper, @wizardave, @erikah, @iexplore, @abitcoinskeptic, @happyhairdays and @pretty.dorky
If you haven't joined before, feel free to start now. It's never too late to show off the beauties you have in your garden/on your farm or balcony.

The Challenge
The rules of the challenge haven't changed: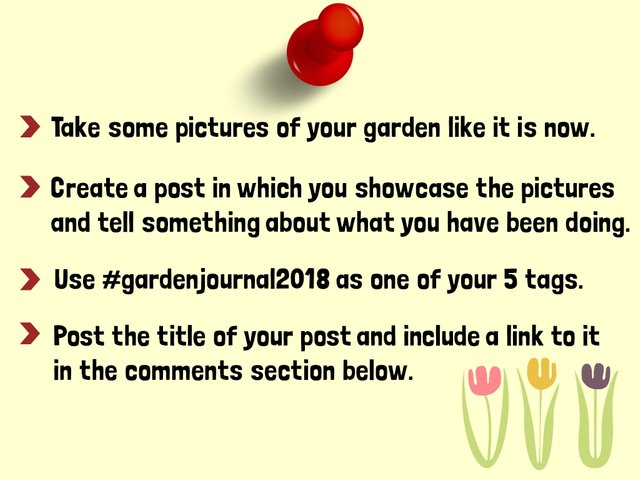 You can include whatever you want in your post, but please remember that the pictures should be the most important aspect of your post.

Show us how your plants, herbs, flowers or vegetables are doing. Share what you've been doing in your garden. Let us know if you are dealing with things like fungus, caterpillars, aphids, and - even more important - hów you're dealing with those.
In short, tell us the story of your garden.

🏆 The Upvotes
Last time, I promised to give every valid entry a decent upvote using a bot. That didn't work out like planned, so I had to hand out the rewards manually.
For this edition, I have a couple of ideas, but I'm not going to reveal them yet. I don't want to make a fool of myself two times in a row.
But I can assure you I will reward both your original garden post, and the comment with the link to your post you will leave in the comments section of this post.
As you probably know, I'm just a minnow, so I can't promise you any huge upvotes, but I'll do the best I can. You have my word.

The Winners
Next to the upvotes on your posts and comments, I will also distribute two types of rewards.
I'll reward the top 2 posts with a 3SBD prize.
I'll also give away a @steembasicincome share to 2 randomly chosen resteemers.
A membership of @steembasicincome will basically give you 1 share in the initiative, which will give you a small upvote on all your posts. The more shares you get, the more this upvote will be worth. You can read more about the @Steembasicincome initiative here.
Prizes will be distributed once this post has reached payout.


Grab That Camera
If you haven't already, grab that camera and shoot some amazing pics from your garden. I'm pretty sure I'm not the only one that is curious about how it has changed during this last month.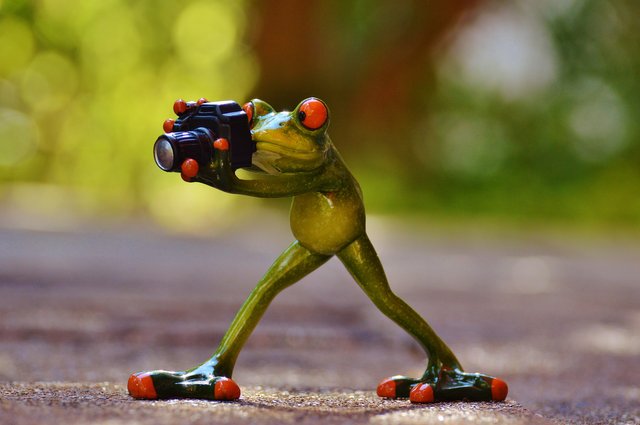 I hope you will see the benefits of this 'challenge', and help me build a community of garden lovers, which will grow together and help each other out when needed.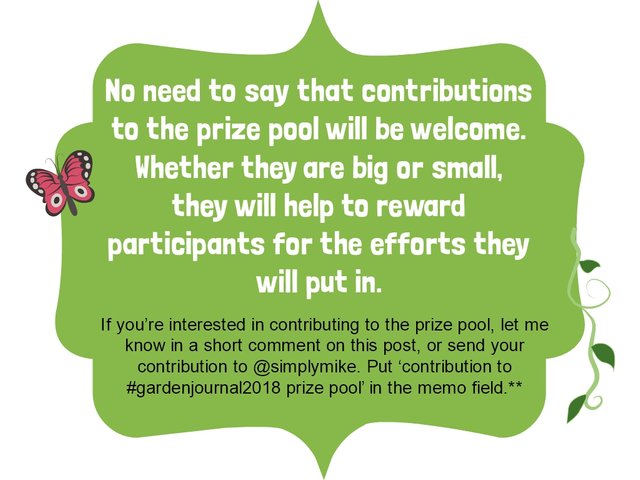 Subscribe Ro RSS Feed | Subscribe To Newsletter
Images source:
Pixabay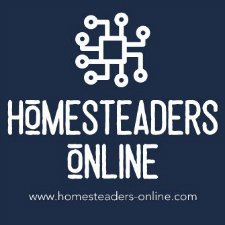 Join Link:
https://discord.gg/VKCrWsS
Community Link: http://homesteaders-online.com