The Evening Task Manager (11.30.2016) - Today's Posts That Pay You!
Introducing auto-vote for a week! The first person to complete the task gets autovoted for a WEEK on top of the usual reward. @taskmanager will be auctioning off most of the available steemvoter auto-vote slots, but a few will be given away on a weekly basis as a reward. @taskmanager pays out even if the rewards given exceed the post payout!
Tonight's Paying Posts
@crowdfundedwhale - The join amount changes almost daily, go to their feed and check the most recent post for the cost to join. Send Steem, Steem Power or Steem Dollar donation to their account, after that the bot will upvote your posts. The project needs more repeat donations. 
@safecrack - Crack the Safe #23, pick a 4 digit number over 0000 for a chance to win!
@riosparada - Steemit Pot Redistribution #4, comment "my true love gave to me" and resteem for an even share in the post rewards. Get creative with what your true love gave you.
@rubenalexander - DESIGN THE COVER ART FOR MY NEW ALBUM! 100 steem reward for the winning design for his album cover.
@papa-pepper - PAPA-PEPPER'S WILD AND STRANGE CONTEST - Round 2 - ART,  create a piece of art based off of that photo. The artwork can be in any medium. 
@allmonitors - BarCodeGame #04: Guess The Last Digit From The Barcode, guess the last digit of the barcode and win a prize.
@forever-gala - Game: Guess What Car? #9, guess the photographed car and win a prize.
Old News: Featured in a previous post but still valid, in case you missed it :)
@sweetsssj - Sweetsssj's Steemit's Got Talentt Challenge - Pen Pineapple Apple Pen, record your attempt at the pen, pineapple, apple, pen song for a chance at winning 250 STEEM! Contest closes Nov. 30th. (last chance)

@robyneggs - Winners + Poetry Dice Challenge 5, poetry challenge, read the rules carefully.  Winner will be awarded 10 STEEM, 5 steem to 2nd Place, and 2.5 steem for third place.

@luzcypher - Open Mic Week 9, steemit's open mic contest. Record yourself,  the song does not have to be original, only your performance of the song. See post for full details. 

@jamtaylor -  📷 Steemit Photo Challenge - Top prize of 35 SBD, this weeks theme is the human body. Posts in this contests tend to do quite well on top of the chance to win! 

@chessmasters - Brought to you by the @steemsports team, same thing, only chess. Works just like steemsports bets, only vote on 1 comment!

@steemprentice - ANN: Steemprentice Account Group Investing, Sharing, Voting, Writing, like the crowdfundedwhale  project. 10 Steem minimum for participation. See the post for details. 

@steemsports - Almost everyone already bets on steemsports bets.... but some do so incorrectly. Cast only 1 vote in the comments section or you will not qualify.  

Payouts: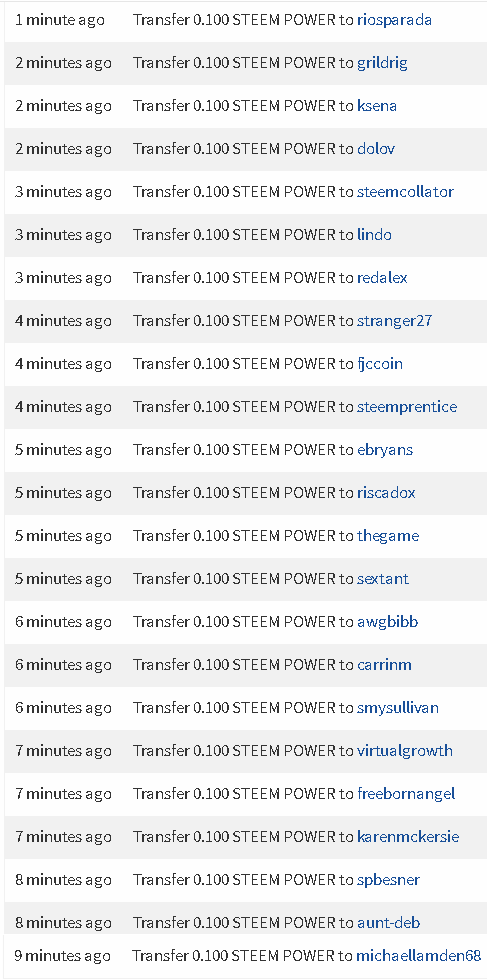 Special Task:
Upvote and resteem this post, then comment "Task Complete" below for a minimum reward of 0.1  Steem Power! Reward will be paid after post payout.  Remember you must have made a blog post within the last 5 days to qualify!