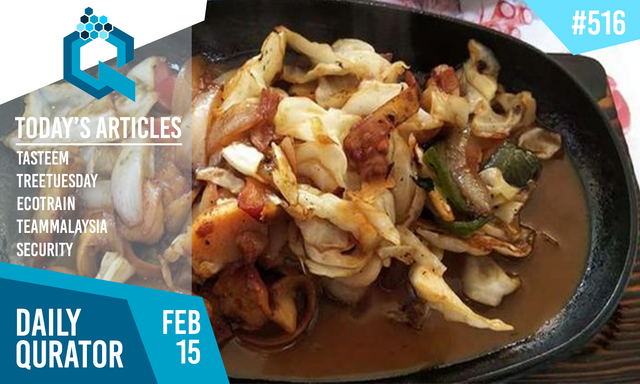 Cover graphics by - @aaronleang

Welcome to the 516th Daily Edition of the Daily Qurator. Below you will find some awesome members of @qurator that worked hard to post some good quality content for all you awesome Steemians to enjoy!
Your Quality Curator ~( @goldendawne )~ Presents:
---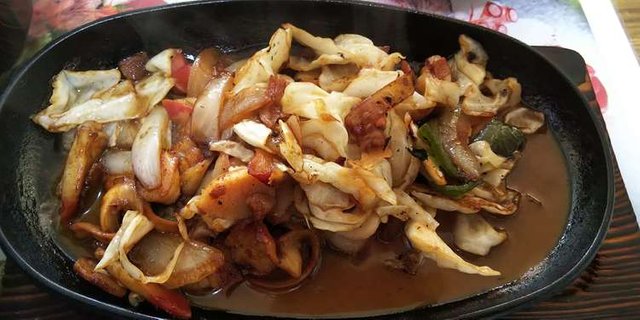 Tomakomai's Classic Maltese Canteen
When staying at Tomakomai in Hokkaido with a friend and going to snowboard early to get up early and eat breakfast at Tomakomai port "Maltoma eatery" and leave for the slopes.
Tomakomai is also the port town boasting the largest landing volume of bequest shells in Japan.
Tomakomai boasts dish using that hook, but I think that the Maltoma dining room is among the most well known among them
In the middle of a fishing dock and port is where @glastar found this little hidden gem of a restaurant. Just wait until you read the post and see the inside of the place!
---
Hollow Heart- Tree Tuesday
White oak growing by the upper Carmans River at Southaven County park in Shirley Long Island, NY. Walking along the main path that runs along the river I spot this old stubby White oak. This side of the river the land is elevated about 30 feet above the water
Just for Valentine's Day! Look at this tree! Even on a stroll along the Upper Carmans River is where you'll find this heart tree trunk!
---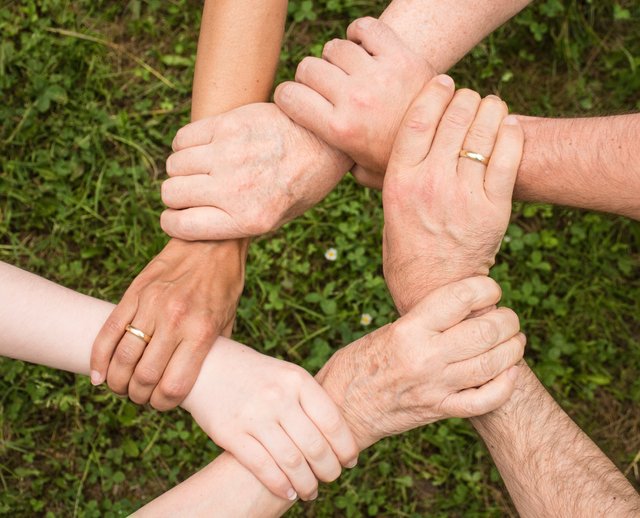 Empathy Should BE Extended Towards Everyone
'Why is your house so messy? You should pay more attention to it.'- a relative suggested.
'You know both you and your spouse earn so start saving more instead of spending on shopping stuff, save and buy some land.'- another relative pitched in at another instance.
'Why don't you save for a bigger car? Your current car is old now.'- another relative made a suggestion.
One fine day, those relatives found out that she had been managing the entire household on her own for years and was living in an extremely toxic and abusive relationship.It was then that they stopped making suggestions and chose to let go of things and support her
Some people are quick to judge without knowing all the circumstances. Have you ever had a friend or family member label you? Read @sharoonyasir's post to see how you'd relate to what really was going on.
---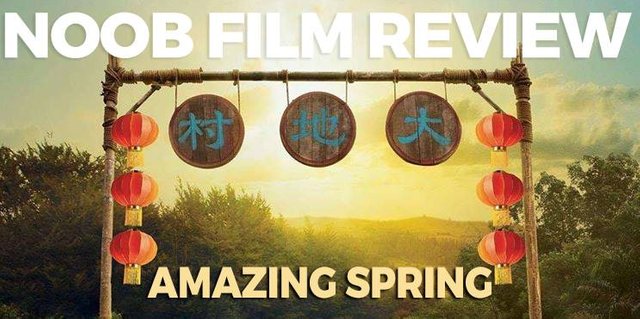 NOOB Film Review- Amazing Spring 2019 by Nick Wong
The movie draws excellent contrast between life in the city and in an old traditional chinese village. Both in terms of look and feel and the overall screenplay.
In the city, it feels fake and made up while in the village, Max, having been used to city life, everything feels odd and out of place. He then realises that it is actually the village he was born and slowly get into the nostagia of it al
Have you ever heard of this movie? Read @nazirullsafry's post to see the plot; it may be one you'd enjoy. To some degree, the main character has to prove himself to his family, or he'll no longer inherit the family business or its riches.
---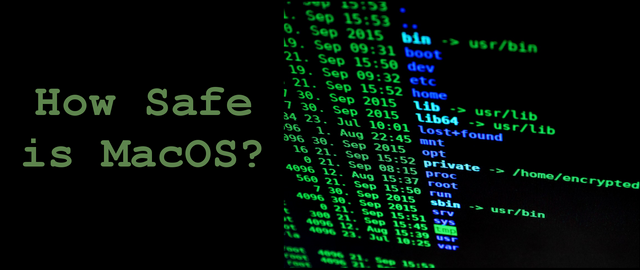 How Safe Is MacOS?
I am in the cybersecurity industry for almost 8 years now. Through all these years, many people had asked me topics related to security. One of the most common belief is that MacOS is much more secure that Windows OS. Some even think that it is "hackproof" or free from malware. Today, I am going to discuss this topic and hopefully this article will serve as a reference to anyone who asks me similar questions in the future
So is it fact or fiction? Is MacOS safer than Windows OS? Let the expert, @culgin, give you some advice in this post. It may just change your mind of what you've been thinking all these years.
---
@qurator does not explicitly or implicitly endorse third parties opinions or statements in the Daily Qurator. Any statements made in these posts are the author's and curator's own opinion.

Qurator News:
---
Bigger better monthly subs!
We know not everyone can delegate or upvote for larger upvotes. Thus sending in steem allowed for a larger upvote for the month.
It used to be only two levels.
SUB1 = 0.8 Steem for an upvote from 750 SP
SUB2 = 1.6 Steem for an upvote from 1500 SP
We decided to add three more levels to this, with level 5 adding a little bonus in there!
SUB3 = 2.4 Steem for an upvote from 2250 SP
SUB4 = 3.2 Steem for an upvote from 3000 SP
SUB5 = 4 Steem for an upvote from 4000 SP (250SP Bonus!)
So how does that work?
Let's say you send 3.2 Steem with the memo sub Feb then you will get an upvote from @qurator similar to a 3000 SP account.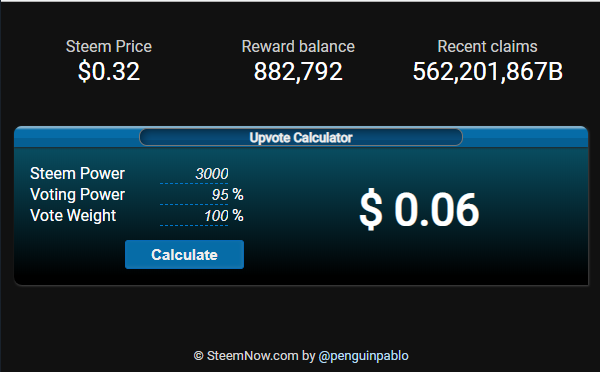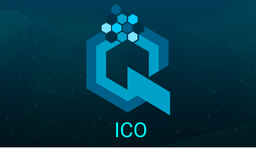 Qurator ICO is live!!
Head over to this post to get all the details and get in on all the action!
---
Introducing Referral Bonuses!
Dear Qurites,
We know times are tough now and we all have to push a little bit harder. We came up with two programs that will help you earn some extra upvotes and visibility from Qurator, and will also help Qurator to reach more Steemians/your friends that need some extra help.


Write a post about Qurator.
Our long time members know how it all works. You have been with us through thick and thin.
Share your experience with your friends and followers. We would love to know how our members see Qurator and what they like (or don't) the most about the project.
Feel free to write in your own native language. We are open to all languages and have already translated our main Qurator post to several languages.
Well written posts will receive some extra upvote love from Qurator and a resteem. :) Feel free to drop your post link in our Daily Qurator comment section, so we don't miss it.


Invite a friend.
Do you know someone who is starting out? Or maybe someone who is posting great posts for a while but still need more exposure? Refer Qurator to your friend and after they get approved and become a member you will also receive a bonus 1SBD upvote on your most recent posts.
There are two ways to do it and this is how it works:
| | Option 1 - Referrals | Option2 - Sponsorship |
| --- | --- | --- |
| 1 | You refer a friend to Qurator | You sponsor a membership to your friend |
| 2 | Your friend sends registration fee to Qurator and mentions your name in the memo: referred by @your_steemit_username | You send registration fee to @qurator with your the person's name in memo: @your_friends_username |
| 3 | Our team reviews the account | Our team reviews the account |
| 4 | Your friend is approved - you receive a 1SBD upvote | Your friend is approved - you receive 1SBD upvote |
Keep in mind that all registration rules still apply and all account will be reviewed by our team. You can read about content requirements in THIS post.
Note: Both programs are open to everyone, not only Qurator members.
---
Competitions


We host weekly Photo and Food competitions. Click on the images below to view the posts.
Additionally for all members we have Toss up Thursday, a biweekly free for all post-promotional competition.
| Tasty Tuesday | Toss up Thursday | Photo Friday |
| --- | --- | --- |
| | | |
For Qurator members
For those who would like some extra upvotes from the Qurator project can send SBD and their link to
@qustodian
. This little bot is available to Qurator members only.
- Send any amount of SBD and your link to receive upvotes.

- Any extra SBD will be refunded.

- The bot will upvote your post to the value of 2.35 times the amount of SBD you send.
For Investors
For those who would like to invest some Steem Power,
@qustodian
pays out 90% of all the SBD sent to the account. Delegate minimum of 50 SP to invest and receive daily payouts in SBD.
Delegation links for @qustodian (NOT @QURATOR):
Please remember to leave at least 50SP in your account!
For any other amount feel free to contact us in Discord.
*Delegation links for @qurator
After you click the link you will have to check the value, click next and then enter your Steemit NAME and Private Active Key to delegate.
Please remember to leave at least 50SP in your account and that new delegations overwrites the old one. Always use the total amount you want to delegate.
Qurator's Discord Channel


There is more perks and fun stuff on our server:
Feel free to ask Qurator Team questions
Meet other members
Promote your post in our Postpromotion room
Check your last upvote, current tier and @qustodian balance with Quro bot in Qurator-Assistant room
Keep an eye on on Steemit challenges in Steemit-challenges room
Join us! https://discord.gg/pJtWp57

Steemauto Curation Trail
The new curation trail is active and running! If you would like to support your fellow Qurites or just earn some extra curation feel free to join our curation trail that is active on Steemauto.
Steemauto guide and registration info
We suggest not following the trail with 100%, steemauto has 2 ways of following a trail, static or scaled. We suggest using SCALED instead of static since static votes can add up quickly and drain VP very fast. We suggest using scaled and then maybe around 25%.
Steemauto can show us who is currently on the trail and at what percentage. Looking forward to see more Qurites joining the trail in the near future! We also reward the team players and there might be a nice surprise for a lucky trailer. =P
Qurator banners
If you would like to show some more support and use Qurator banners then please head over to this post and copy the banner links from there. =)



»»-------------¤-------------««
Upvoting or Resteeming this post will help us grow and in turn enable us to give better upvotes to our members and quality content creators.
The Qurator project is brought to you by:
@scrooger | @boontjie | @goldendawne | @ewkaw | @ackhoo | @brumest | @stresskiller | @blacklux
Like what we do? Consider voting for us as a Steemit witness.
Active Witness rank: 79
---