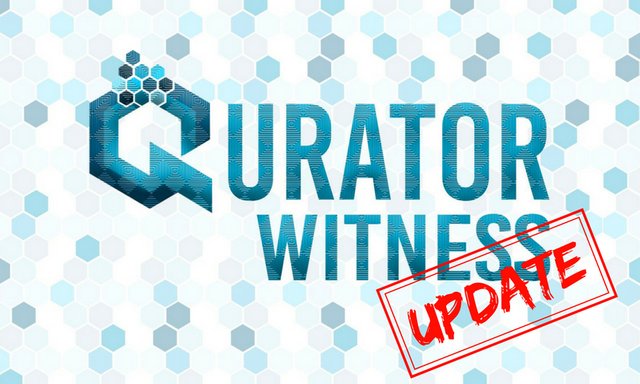 It has been quite some time since we made a post about our witness and we feel it is time to update the community about what we are working on as well as the current status of our witness.
---
What has the Qurator team been up to?
We have been working on improving our tiers and upvote systems. Since a lot of our Steem Power (SP) comes from leased delegations, you can kind of imagine that in the recent market conditions, the price of leases are expensive and quite difficult to keep up with. We are still using all our SBD earned from posts to keep our SP at profitable and respectable levels. Having said that, we might have to reduce our main account's steem power a little just so that the admin does not have to cover a large chunk of the fees. We have considered powering down a bit but decided against it as we want the main Qurator account to grow more so that we could possibly reduce the Steem we need to lease from the market and other Steemians.


---
Here are some of the recent changes:
1. The Qurator-Tier-0 comment is finally gone!
We decided to remove the comment that the @qurator-tier-0 account left after upvoting their posts.
Why was it there in the first place?
When we introduced subscriptions as an additional way to upgrade tiers together with some other minor changes, we decided to add a comment on the Tier 0 members' posts, with a link to inform them of this new convenience. These are the members who joined a while ago and might not be aware of these recent changes. The link led to a post that explained how easy it is to utilise any of these flexible options to earn more with Qurator.
Most members did not even click through to read the post, and many complained that we were 'spamming' them! All good, we know auto comments are not that loved around the platform. But our intention was purely informative as we had to get the word out there; not all members are connected to us on discord. And many had become laid back, with our auto upvotes, especially our Tier 0 members, not realising how easy it is to upgrade tiers and earn more!
Why get a $0.01 upvote if you can get a $0.05+ instead?
Minnows with a $0.00 upvote, did you know you can earn $0.05 per day instead from Qurator by simply giving ONE upvote a day to Qurator? Those with larger accounts, your $0.05 upvotes could earn you up to $0.10+ a day, pretty cool trade, don't you think?
The changes were put in place to accommodate everyone, and to benefit especially you, our members. From delegation to subscription to upvotes. If there is a way to support you then we will most likely have you covered. Hard to get the message across though. In the end, the comment had to go, we said what had to be said and those who read the post and understood that the changes were necessary started to earn way more with Qurator.
---
2. Lifetime support changes:
Lifetime membership will still be lifetime, but not as supportive as it once was. We noticed having so many members not actively supporting Qurator that the Tier 0 community was growing at a rate that would eventually cost us way too much to sustain. After we reach 1500 members we will no longer use our Qurator-Tier-0 account to upvote new members. It will still, however, keep upvoting our older T0 members who joined on the old terms before the new updates.
The reason for this is that we will offer a sign-up bonus to all NEW members.
Pay the 4 steem registration fee and get larger upvotes (ie. Tier 4 - curently $0.30 per upvote) for the first 30 days to help cover the registration fee. After the 30 days, you can support Qurator via delegation, steem subscription to higher tiers or with upvotes. By doing this, you earn way more and Qurator also generates more income to take care of leases and provide better upvotes for all our members.
With the new changes that will take effect after 1500 members, the members who fall to T0 after their first 30 days, will no longer receive upvotes from @qurator-tier-0 but will still be able to enter Qurator competitions, use our Discord channel's post-promotion (where there are upvotes given to good content) and @qustodian, our payforvote bot exclusively for Qurator members.
We just cannot afford to take on new members who don't ever show any support after registering. We are, after all, a community project, not a charity. If ALL our members showed support, we would likely be twice as big as we are now. Just a thought. =P
I was recently asked why we even have tiers. The answer was simple; we are a community project, we need tiers and supporters to help Qurator give bigger and better support to all the members. We can't ask people to delegate if we can't offer anything in return. People are careful when it comes to delegating their SP. With so many options from Steemit projects, they will always go for the most profitable option. Without tiers, we would not be able to support as many members as we currently do.
Dear members, we always have you in mind with all our decisions, the whole team knows that all the tiers and changes can sometimes be confusing, sadly we don't have any other options since we want to be able to reward our members with more than just $0.01 upvotes. Without any natural delegation or whale support, we will always have tiers. In a perfect world with a large delegation or investment, we might let go of tiers and upvote members based purely on the quality of their content. Please bear with us as we make changes, we are always trying to keep it as positive as possible for all our members.
If you want to know how you can earn more with Qurator we can always assist you on our Discord Channel.
---
3. Project support via delegation and upvotes
Where does our internal SP go? We offer support to all those who support great original content.
To name a few of the projects we have delegated to:
@jumbot
@monochromes
@photofriend
@teamvn
@theunion
We pick our delegations carefully and know in the early days of a support project it is hard to get some funds together. These kinds of projects do their part in manually reviewing quality content and supporting those who really deserve it. If we can offer support to smaller start-up projects then we will, only after a thorough inspection of how the projects operate. Most of the steem delegated out is from the steem we generate with our witness.
4. Blocking the Steemhunt tag.
Steemhunt recently got a huge delegation from @misterdelegation, this means that their rewards are now about 10 times bigger. Steemians are using their website more and hunting for products to post about. Qurator has decided to block the tag and will no longer be upvoting any steemhunt posts. This is nothing personal, it just isn't something Qurator wants to support.
We have always stated that we want to support high-quality original content. People who post their hearts out and who deserve the rewards. With steemhunt, the posts can be created within minutes and most of the info is already available all over the net. These steemians are already getting decent rewards and we feel our Voting Power can be used more productively on more deserving, higher quality content.
---
5. If Quality is King, then Sourcing is Queen
We have started to bring the hammer down on sourcing when it comes to approving new members. We will enforce strict sourcing rules if the content is not your own.
Our local Sheriff @brumest wrote a nice and simple post about how to properly source images in order to pass the approval process for the Qurator Project. We see quite a lot of members who get rejected by not using images from the correct places or who are sourcing incorrectly.
And we are bringing the hammer down on new and old members. We need to up the quality of posts and then we will up the rewards as well. We know that this might not be the most fun thing to do but in the long run it will pay off.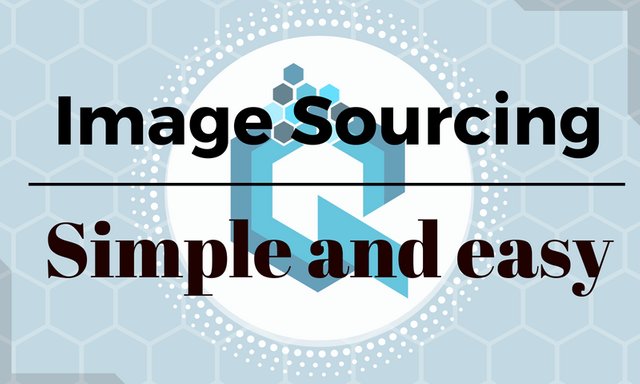 Standard Image Sourcing for the Qurator Project
---
6. Qurator's branching out to all languages
We know Steemit has members from all over the world and every country/language has their own community. We recently talked with @steemit-jp about reaching out to the Japanese community, welcoming all who post good original content. We will not stop there though, there will be a detailed post inviting all languages to our Discord channel as well as getting support offered in those languages. We are still working on the details but it should launch pretty soon.
---
The witness has been running smooth as butter thanks to @privex and their awesome servers. We have not missed any blocks and we upgraded to 0.19.3 as soon as it launched. Thanks to @quochuy for assisting us at times where we might need help or have any questions. Our witness is heading for its 3rd month birthday soon and so far it has been a really interesting experience to see who the other witnesses are and what they are up to. I (@scrooger) am looking forward to sit in on the next Steemit Rumble - Witness Chat hosted by @shadowsub.
Current Active Rank
71
Votes (MV)
6318
Voters
451
Blocks missed
0
Blocks in the last week
45
Version
0.19.3
We really appreciate all the witness votes we have received so far and we will keep using the rewards to focus on quality of content.
---
Qurites, we know times are a little tougher here on Steemit now, the platform is not at all what it once was. The price is down, interaction is down and quality is still a problem. You know what though? With all this going on, we have your back!
We will keep doing our best to improve our service, to increase our SP and outgoing rewards. If you post great content (you know exactly who you are) then we will do our best to make sure you get support from us. Steemit has been so focused on all the flashy new tools/sites/apps that they kind of forgot about quality. Let's turn that around and stay true to the content we love and appreciate. Steem on, Steem strong!
The Qurator project is brought to you by:
@scrooger | @boontjie | @goldendawne | @ewkaw | @ackhoo | @brumest | @stresskiller | @blacklux
For more information about the Qurator Project and how to join click HERE
Like what we do? Consider voting for us as a steemit witness.
---