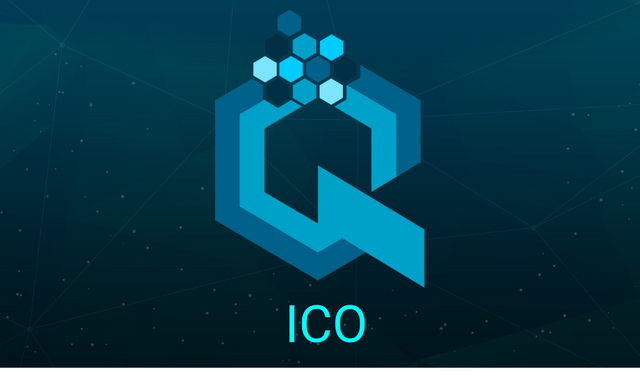 The time has finally come to launch a Token connected to Qurator. The team has been thinking long and hard on how we can benefit both the project and all the members involved. The ICO we have in mind will be pretty simple and it will finally let us generate more profits since we will be able to let expensive Steem Power leases go.

Where does Qurator payouts go?
Since the very start of Qurator we always used most of your liquid payouts to boost our account with more SP in order to make our upvotes a little better and worthwhile for our members. We used the Minnowbooster lease market and some private investors to help us have as much SP as we can possibly afford.
The idea for the ICO is to power up more Steem Power and cash out some to help pay for server costs. That way we will be able to have some more liquid payouts to support the ICO.

QBonds (QB)
The initial idea is that we will sell the QBonds at a 1:1 ratio with Steem. Thus 1 QB will be 1 Steem. The QBond will be tracked within the Steem chain and you will be able to see your balance in our Discord Channel when visiting Qurator-Assistant and typing !profile steemitusername.
We will be handling the token as a kind of a loan, payouts will go out weekly to QBond holders and after the SMT's arrive you will have to option to convert you remaining QBonds to Q-Tokens.
With the loan option we will be accepting 1 steem for 1 QBond. We will use our profits to gradually pay out to token holders until they accumulated 1.2 steem. Each week we will distribute our profits to all the QBond holders according to their share. We do understand this will be a rather long-term investment and it will depend on price how fast or how slow you will receive your full return on investment. As we gather more internal steem from the ICO we will be able to let leases go and thus generate more profits which we can then use for faster payouts to QBond holders.

How to buy QBonds
All steem sent to @q-ico will be converted to QBonds and accredited to your QBond balance. Once we confirmed the transaction you will be added to the payout pool.
QBonds are available to all Steemians, not just Qurator members. If you believe in the Qurator project and what we do to help support the community feel free to invest.

Weekly payouts from @q-payout
As our profits roll in we will be sending them to @q-payout and from there they will be paid out to all the QBond holders according to the share of tokens you bought.

So if Tim bought 30QBonds and Bob bought 70QBonds. Tim will get 30% of the payouts and bob will get 70%.

First payouts to start on the 7th of December
SMT's
Later when SMT's become available the option to convert your QBonds to Q-Tokens will become available. Holding Q-Tokens will activate profit sharing where there will be weekly profits for as long as you hold the Token. This means you can keep on receiving payouts well over 1.2 steem.

In true Qurator fashion we will always aim to give our members a little more than they give us. With the ICO we want to do exaclty the same. There are many ways to invest steem, but this way you will still get decent returns while you also help the Qurator Community and the Qurator Project.

Disclaimer
Payouts are subject to @qurator's performance and weekly profits. Changes in Steem Price will affect the payouts and there are no set date to when the full amount will be paid out. Payout amounts will vary from week to week, but will be fully paid off as @qurator generates profits. We have taken into consideration the many factors involved when dealing with cryptocurrency and will do everything in our power to keep risk as low as possible.

Your Quality Content Curator
The Qurator project is brought to you by:
@scrooger | @boontjie | @goldendawne | @ewkaw | @ackhoo | @brumest | @stresskiller | @blacklux
Like what we do? Consider voting for us as a Steemit witness.
Active Witness rank: 81
---