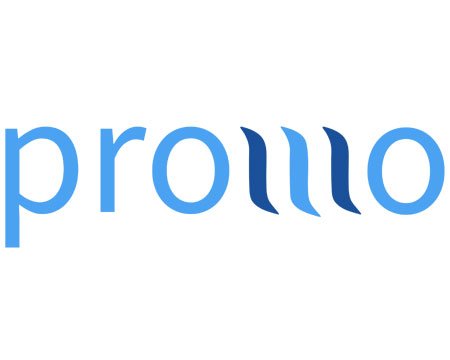 This is not a good number if Steem is to survive and thrive in the UK.

Something needs to be done.

As one of four Promo Steem Ambassadors in Britain the buck stops here.

It was time to saddle up and take action.


It's early days but a promising start has been made.
I thought it might be useful to document what we have done so far in case any other Steem Ambassadors would like to pick up and adapt the ideas for their local country.
---
---
Step 1. Make A List


The starting point for any promotional program is to find out who's there.
Unfortunately Steem has no simple way of searching by country so you have to slog it out yourself.
I began just by making a list of all the people I know are based in Britain and then put it out as a post...
I used the flag of Britain, the Union Jack, as the thumbnail to attract attention.
This worked and the post started attacting comments with amendments and additions to the list.
The list grew from about 60 to around 90 in a matter of days.
Every steem account name added to the list has the potential to generate a mention notification in GINAbot and so attracting more attention.
I divided people among the main regions of the UK to make it easier to scan the list and find people.
---
Step 2. Organise A Virtual Meetup


As a get to know you activity a real life meetup would be ideal. But money, time, work, family, logistics and ease of access will mean only a small number of people would attend.
I therefore opted for an online 'virtual meetup'.
I had the luxury and convenience of already running a weekly radio show on MSP Waves so I used that as the platform for the Virtual Meetup.
Even if you can't hijack a radio show it is not too difficult to utilise a channel on a Discord server to run a meetup.
If any Steem Ambassador would like help with setting up a virtual meetup I am happy to assist.
Of the 100 or so active steemians that had been found so far at least a half responded positively to contact and an invitation to the meetup.
Fourteen spoke on the show, while another 9 Brits were in the audience but didn't speak.
So around a quarter of the known active steemians attended the meeting. Another 10 or were interested enough to send their apologies.
The meeting was lively, friendly, inspiring and very constructive.
---
Step 3. Make An Action Plan


I was keen that the meetup should not just be a social talking show.
I wanted a concrete action plan to come out of it.
The goal after all is to grow Steem in Britain. With our small numbers that is going to need resourcefulness, creativity, teamwork, creativity and good old hard work.
But we can use technology to be smart and work clever.
The plan of action will vary from country to country but for us in the UK we committed to organising 4 events on different themes in the four major regions.
In the Midlands an event around music is being organised. In the north one on business and crypto. In London and the South East food will be the theme. In Wales and the South West we are aiming for a film related event.
Ambitious of course. But with the sad state of steem in the UK some pretty weighty work needs to be done.
---
Step 4. Organise A FollowUp Meeting


With a campaign like this it is important to maintain momentum.
I have therefore set a provisional date for the next meetup on Thursday 29 November.
This gives a few weeks for some planning and some progress to be made and so everyone can report back with positive news.
---
Step 5. Network, Connect, Keep In Touch, Make Friendships


With the small numbers involved it is import to get to know as many other steemians in your country as possible.
Follow each other, vote and comment on posts, send direct messages, join or form mutual Discords, and maybe even organise mini-meetups with those in your immediate area.
It is these friendships and connections, along with working toward a commonn goal, that will ensure good teamwork that achieves great results.
---
---
This is where we are in the UK so far.
I am looking forward to working with the other Steem Ambassadors in the UK (@cryptocurator, @starkerz and @anarcotech of @oracle-d) and all the other steemians who have volunteered to help make steem great in Britain.
More updates to follow as we progress our plan of action.
In the meantime I am happy to help anyne else aound the world who would like to start a similar campaign in their country.
---
---
Current Promo-Steeem Ambassadors


As a point of reference here are the current Steem Ambassadors ...
AFRICA
@kwakumax @richforever @tj4real @jeanwandimi @eurogee @xpency @ejemai @samiwhyte @greatness96 @kesolink @bait002 @nairadaddy @raymondbruce @tojukaka @michaelcj @atare @yucee @bennji @faetee @yohan2on
AMERICA, NORTH & SOUTH
@entrepreneur916 @drakkomaximo1234 @leotrap @jokossita @milagros @nikkolatesla @oscarcc89
ASIA
@mcfarhat @hungryhustle @ayijufridar @my451r @dilimunanzar @rismanrachman @bahagia-arbi @suheri @starlost @mariska.lubis @khusairi @herryazmi11 @dokter-purnama @alaikaabdullah @anggreklestari @razack-pulo @jkfarza @agungpriambodo @doyanphotography @danieldoughty @calebleejl @sireh @perennial @bitrocker2020 @veenang @francispalo @jassennessaj @ettydiallova
AUSTRALASIA
EUROPE & BEYOND
@joythewanderer @connecteconomy @future24 @alexdory @surfermarly @reko @anarcotech @cryptocurator @pennsif @starkerz @futurethinker
---
---
MORE OF MY POSTS...
---
---
[ graphics by @promo-steem ]