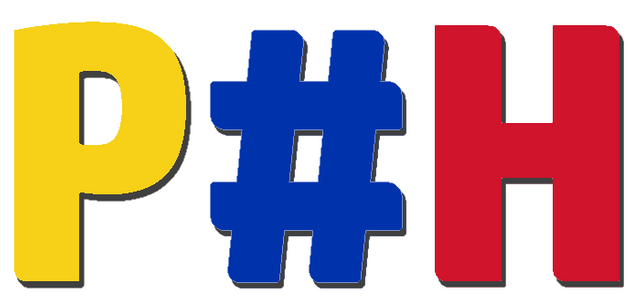 INTRODUCTION

Hi guys. This is quite private post, directed to small group of users and only few people will be invited to read it and share their thoughts.

We all know each other for quite some time already. I had a chance to collaborate with all of you (one way or the other) and I've learned to rely on you and I managed to build my trust.
All of you have some serious knowledge about blockchain technology, you all are very active online, supportive towards others on Steemit and mostly: you all seem to share similar values and see life the way I do. Each one of you also means a lot to me, as we've managed to build very healthy "connection". Based on mutual respect.
Today I would like to share with you some amazing news. ARE YOU READY? :)
AMAZING NEWS

I'm slowly managing to get few valuable big players "on board" of our community. @Majes.tytyty has been helping us a lot already and lately @mariusfebruary delegated something around 12-13k SP to several people from within our group. This you all already know. But the best is yet to come ...
For past several weeks I've been sharing my story on Steemit with good friend of mine. I mentioned number of times situation in Venezuela. We came up with an idea which could potentially help you in a long run. We both want to help, but supporting anyone financially is never a long term solution. But then we came up with something I would like to share and discuss with you.
MY INITIAL IDEA

Instead of supporting you with $$$ I would like to try to help you secure some online job possition (I have some contacts I could try to use) as a social media marketer or an author within crypto industry. I would slowly pass some of my knowledge on you and help you grow your follower base. You in return would continue supporting my own efforts of building community.
We would support you financially with 25 STEEM (around 10$) weekly. Mostly to ensure that you can invest more time to progress with your own work on Steemit and you wouldn't have to work much as a cab driver / any other dangerous job.
HOW DOES IT SOUND SO FAR?

I would like to call this initiative "PROJECT #HOPE" and our major goal would be to help you get some extra job either as a writer or community manager within crypto industry (we're going through "crypto winter" right now, but I can only imagine that demand for online marketing services will grow sooner or later).
This could potentially give you all more hope that your future will be brighter.
Together with this friend of mine (the one I mentioned earlier on) we decided to invest our own resources and purchased 900 STEEM. Which we will treat as our initial budget that would support this "campaign".
SOME DETAILS

What does it actually mean? And how do I see things?
We would start this project on 1st of April (fools day haha).
Every weekend (starting 6 april) I will transfer 25 STEEM (something around 10$) to each one of you @lanzjoseg, @fucho80, @jadams2k18. `
And I will continue doing so initially for period of 8 weeks(until end of may) so within those 2 months we will support all three of you with 200 STEEM each (entire April and May 2019).
I will not require reporting and I will not act like I'm your boss. We need to make it clear - I want to support your growth but each one of you must be your own "driving force". After those two months I will talk to my partner and we will see what's next. At the moment let's treat it as an "experiment".
I will also provide all of you with 10 STEEM extra so you could send memos to your most active followers (to promote any post related to blockchain, AI, crypto, psychology or economy).
JUAN MOLINA

I'm sure all of you already know @juanmolina or at least you engaged with him few times in the past. I had a pleasure to collaborate with Juan for quite some time already and I've learned to trust him a lot. Since we're very closely in touch online - he is my main "connection" with our little group and I would like each one of you to get to know him closer.
Juan is hopefully going to help me with PROJECT #HOPE.
MEMOS

I'm promoting several people every week and usually I'm sending only one memo / per one user weekly. If you would become part of PROJECT #HOPE then you can expect from me more of those memos. Surely more than 10 every week. Always guys treat those memos as a suggestion and if you will not have anything "clever" to write then just skip and only upvote (if you can).
YOUR OWN PUBLICATIONS

I would strongly encourage each one of you to post some publication related to blockchain at least 1-2 times w month. And to avoid situation where in order to see your latest post related to topic someone need to scroll more than 5-6 posts. Your account may have a great value within this industry if you will not "flood" it with many unrelated posts.
I'm obviously not going to "force" anyone to follow any rules and instructions in that regard. But I still would like you to be aware what potential value our accounts can have in the future. If those accounts will be managed wisely.
Share with me all your thoughts.
Yours
Piotr