art in life is the ultimate goal
Steemians friends all ....
Meet again on this platform. This opportunity I show the architectural work how to install modified ceramics on the wall and kitchen, can not be separated between the kitchen with the household.
Sumua people want the equipment that is in luxurious impression although the material is simple, but here I briefly discuss the materials we use for kitchen buildings that seem very beautiful and easy to clean, very in accordance with the proverb, with the art of living beautifully.
---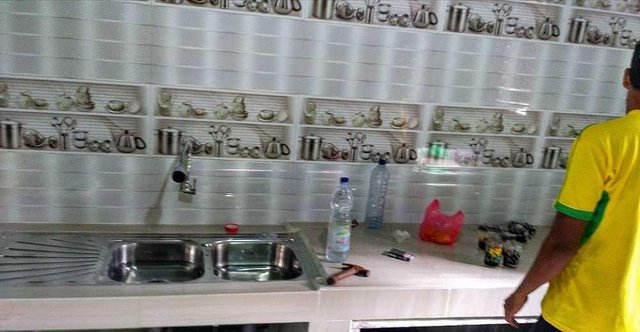 ---
Ceramic wall is available in various brands and types, but we use platinum brand, platinum brand has many colors and motifs, this brand is very suitable for kitchen wall.
---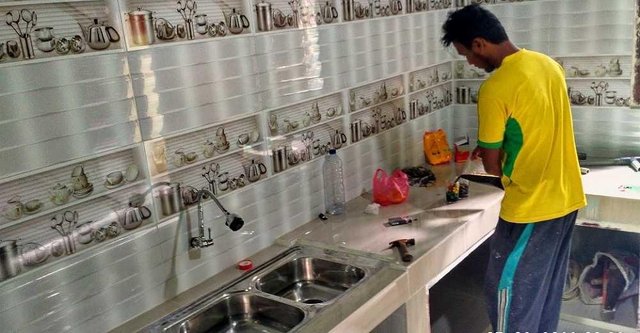 ---
wastafel also available various brands and types, we use brand delizia kitchen sink - type forio DZW 20A2sf-silver. This brand is highly qualified, suitable for household appliances.
---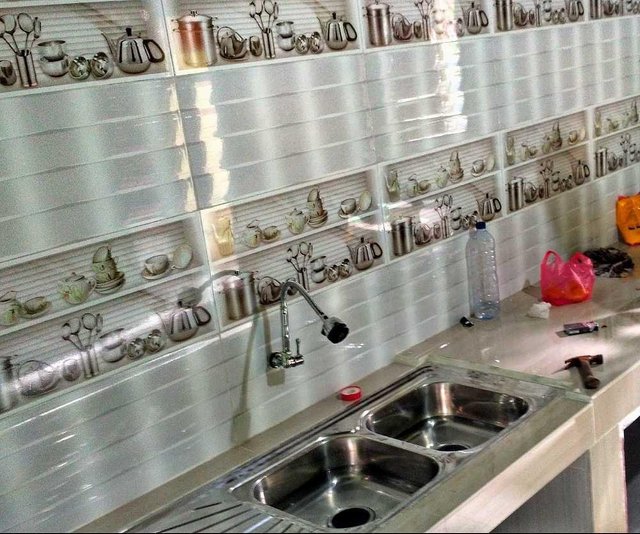 ---
Chrome spiral, tap is suitable for washing dishes, because it can be rotated in the desired direction.
---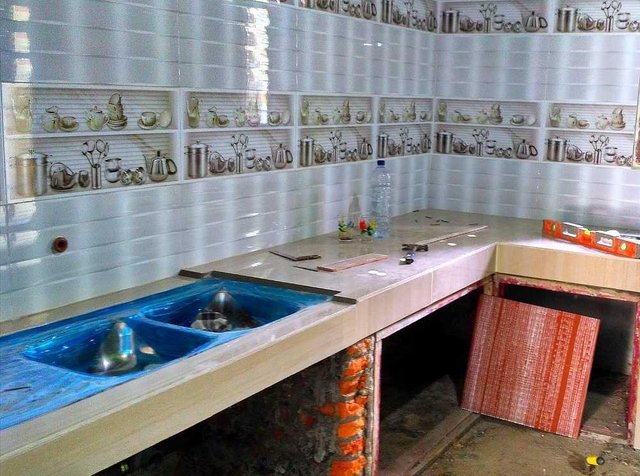 ---
The floor we use brand brand essenza geranit, this brand is very beautiful also has a variety of colors, but I wear white to look clean, so a little stain is easily visible so it can be cleaned.