🍒 Photoshoot: Lollipop Heart ENG/SPA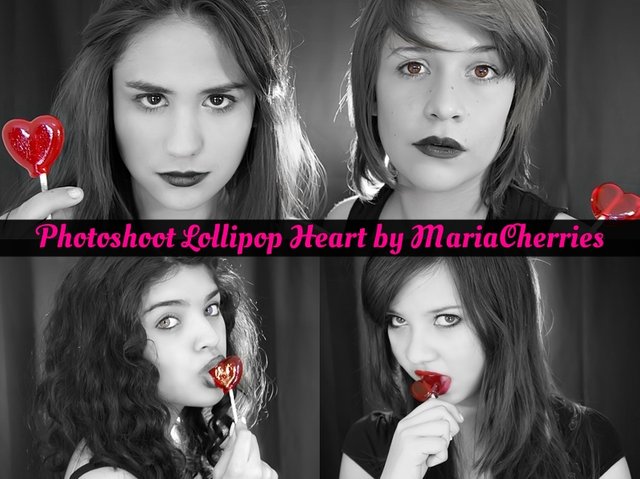 Since Valentines Day is coming up soon I decided it would be appropriate to post a photoshoot featuring heart-shaped lollipop's 💗.
This photoshoot was completely improvised, it's just something we did for fun, I actually did it on the same day I did the Striped Sunset Photoshoot, you will notice the same 4 girls on that photoshoot, except for one that was added later to the Lollipop Heart photoshoot.
Also in case you don't know, I have only worked with non-professional models and I choose only the ones that have something that inspires me.
Originally I planned to do the photoshoot in colors, but one of my girls had the idea to do it all in BW and leave one element in color, I never did that technique before, so I learned how to do it in Photoshop and I liked the end result, I hope you like it too 😊.
The pictures where taken with a SONY camera DSLR-A390, in my studio in Sonora, Mexico.
Como ya viene el Día de San Valentín decidí que sería apropiado postear un photoshoot donde hay paletas de corazón 💗.
Está sesión fotográfica es completamente improvisada, es algo que hicimos por diversión, de hecho hice esta sesión el mismo día que hice la de Striped Sunset Photoshoot, notarás que están las mismas 4 chicas, excepto por una que fue agregada luego al tema de Lollipop Heart.
Además, en caso que no lo sepas, solo he trabajado con modelos no profesionales y sólo elijo a aquellas que tienen algo que me inspira.
Originalmente planee hacer esta sesión a color, pero una de las chicas tuvo la idea de hacerla en blanco y negro y dejar un elemento a color, yo nunca había usado esa técnica antes, así que aprendí a hacerla en Photoshop y me gustó el resultado final, espero que a ti también te guste 😊.
Las fotos fueron tomadas con una cámara SONY DSLR-A390, en mi estudio en Sonora, Mexico.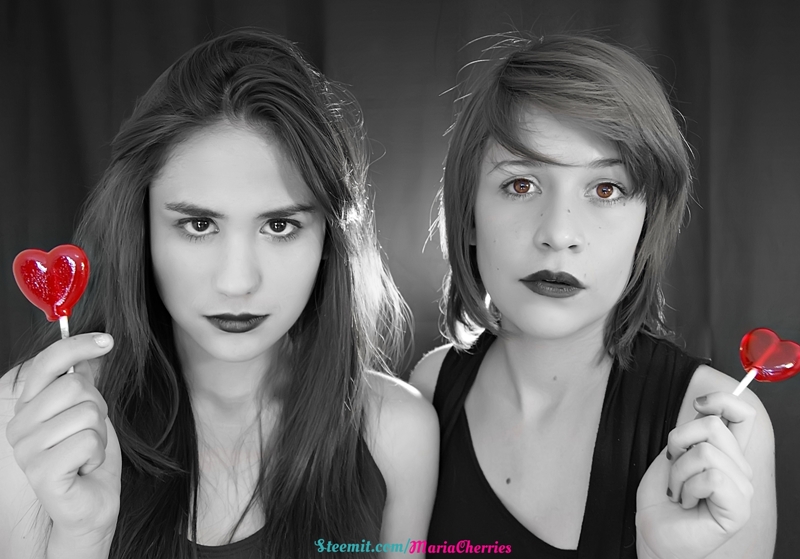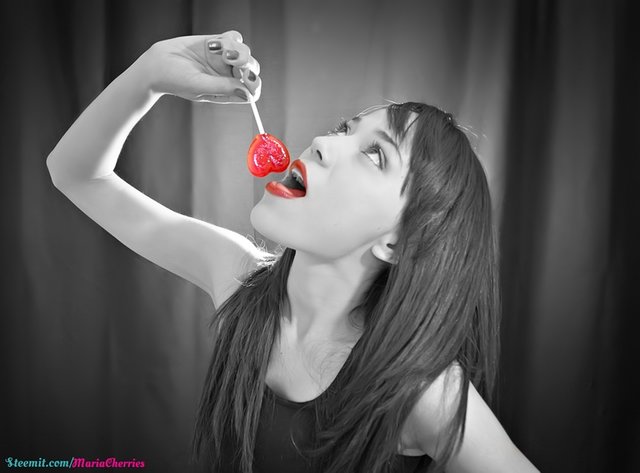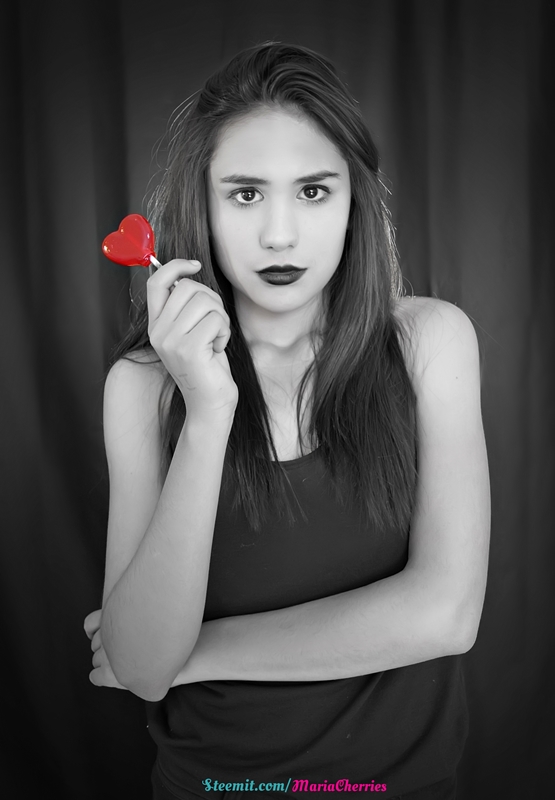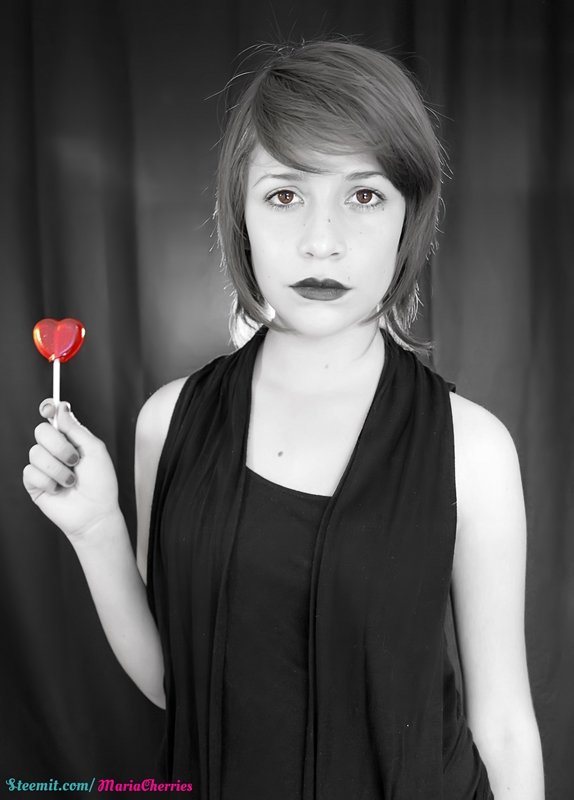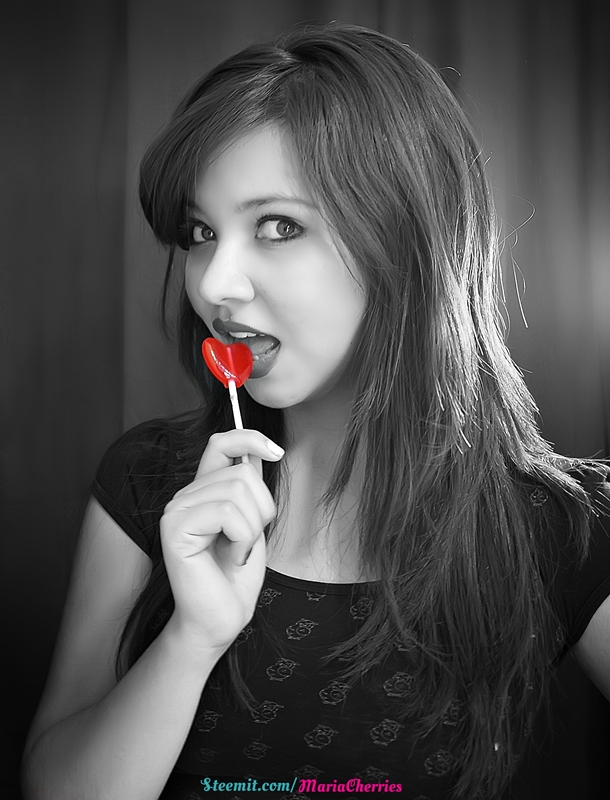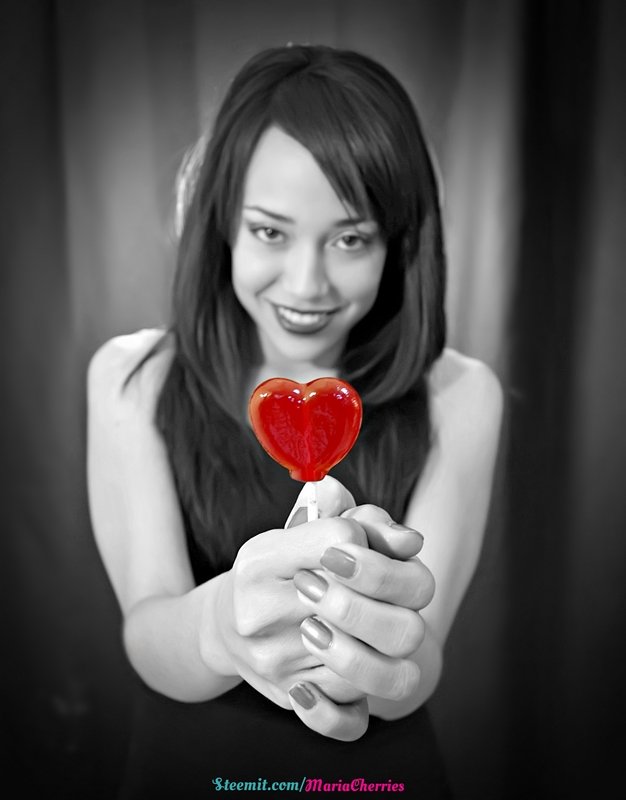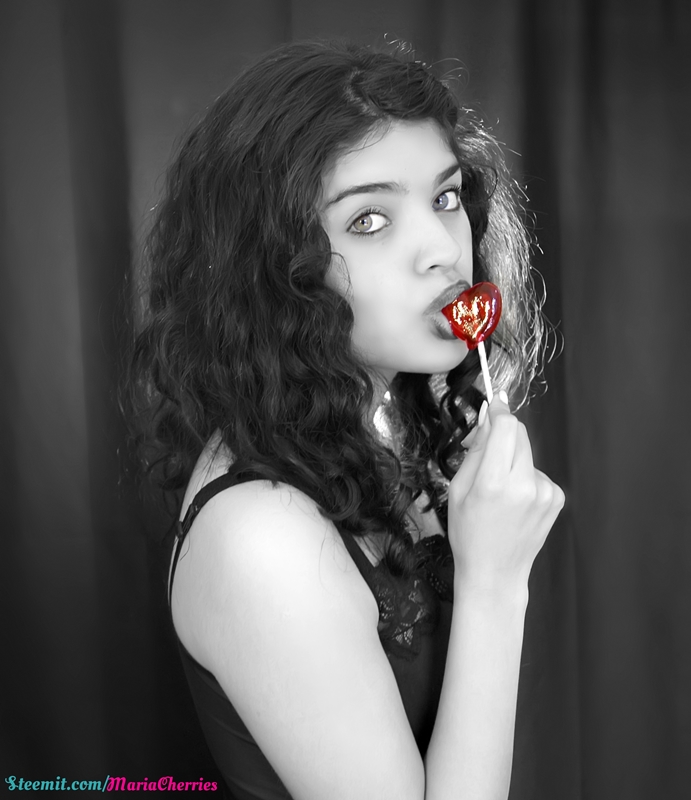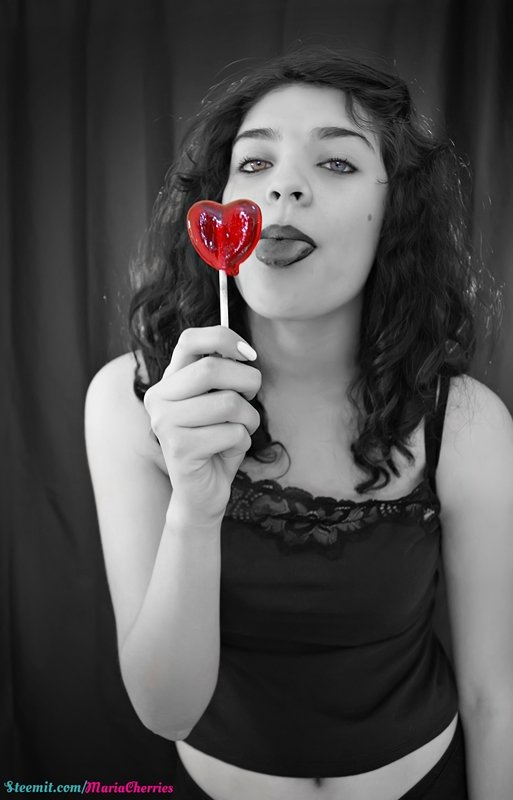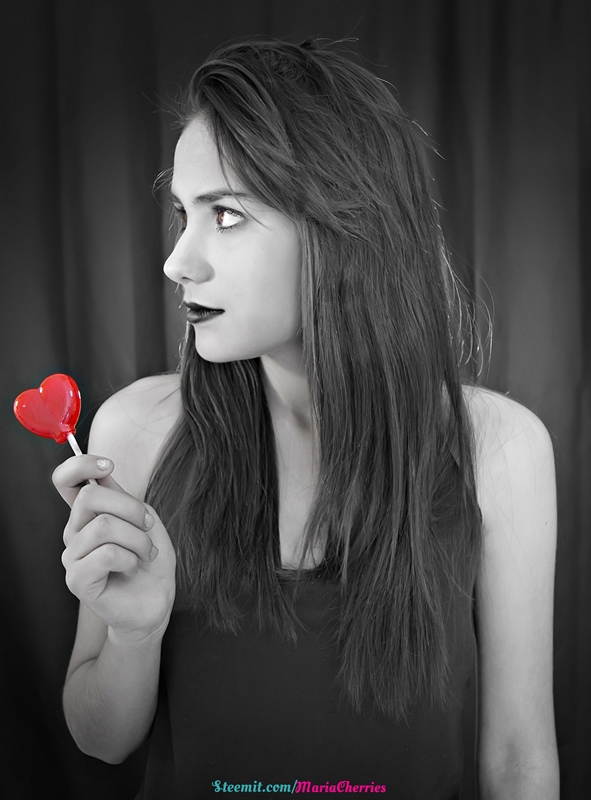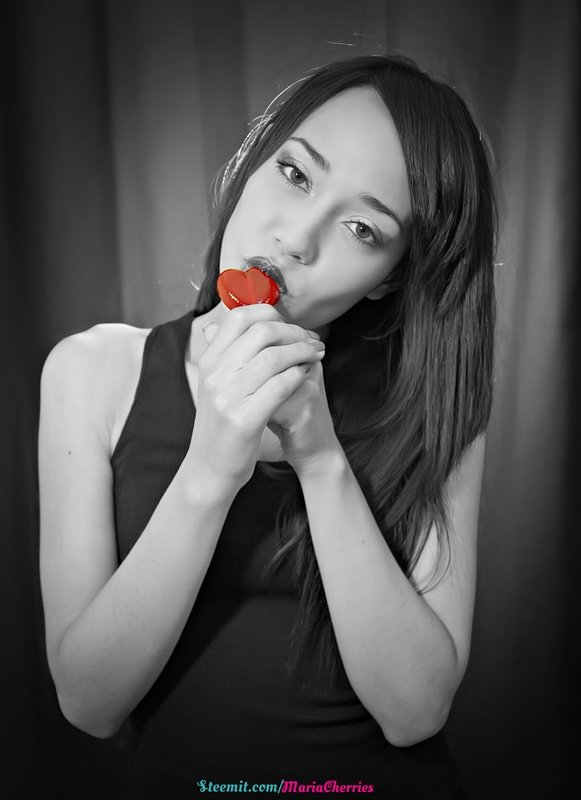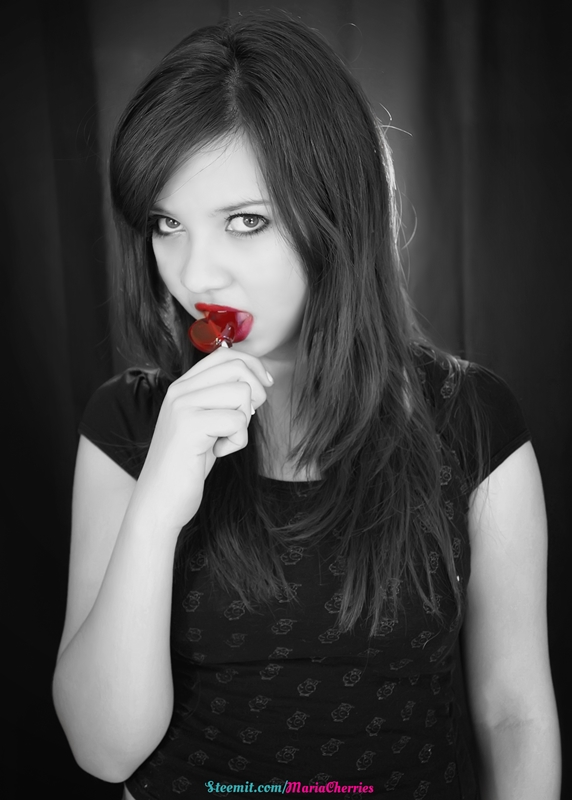 ---
Other Phothoshoots with my girls: / Otras sesiones con mis chicas: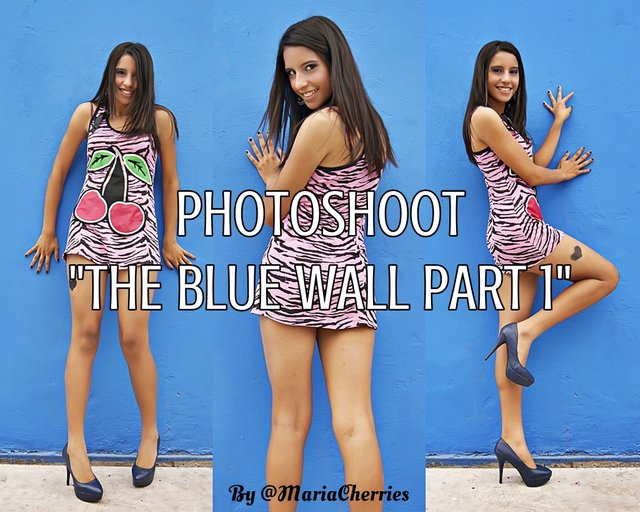 The Bluewall Part I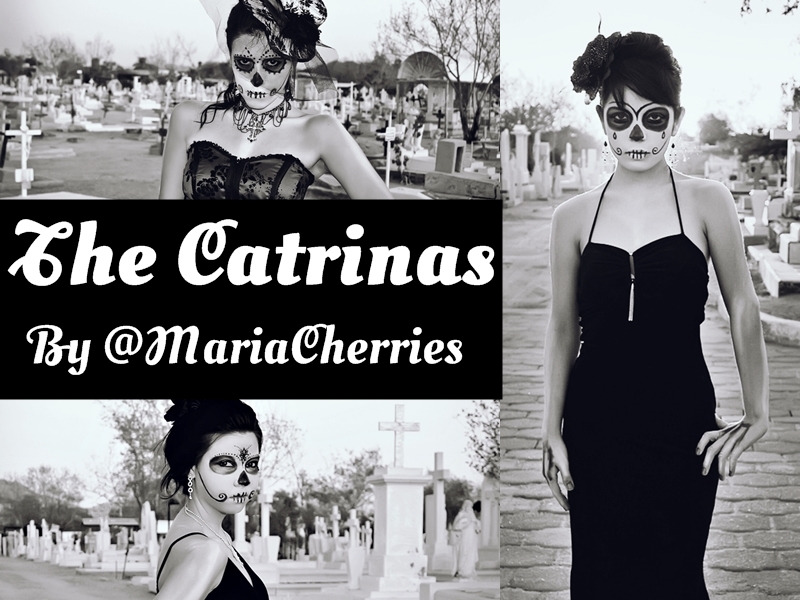 The Catrinas


Lost in the Sky Blue


Portraits Part I


❤ ❤ ❤ ❤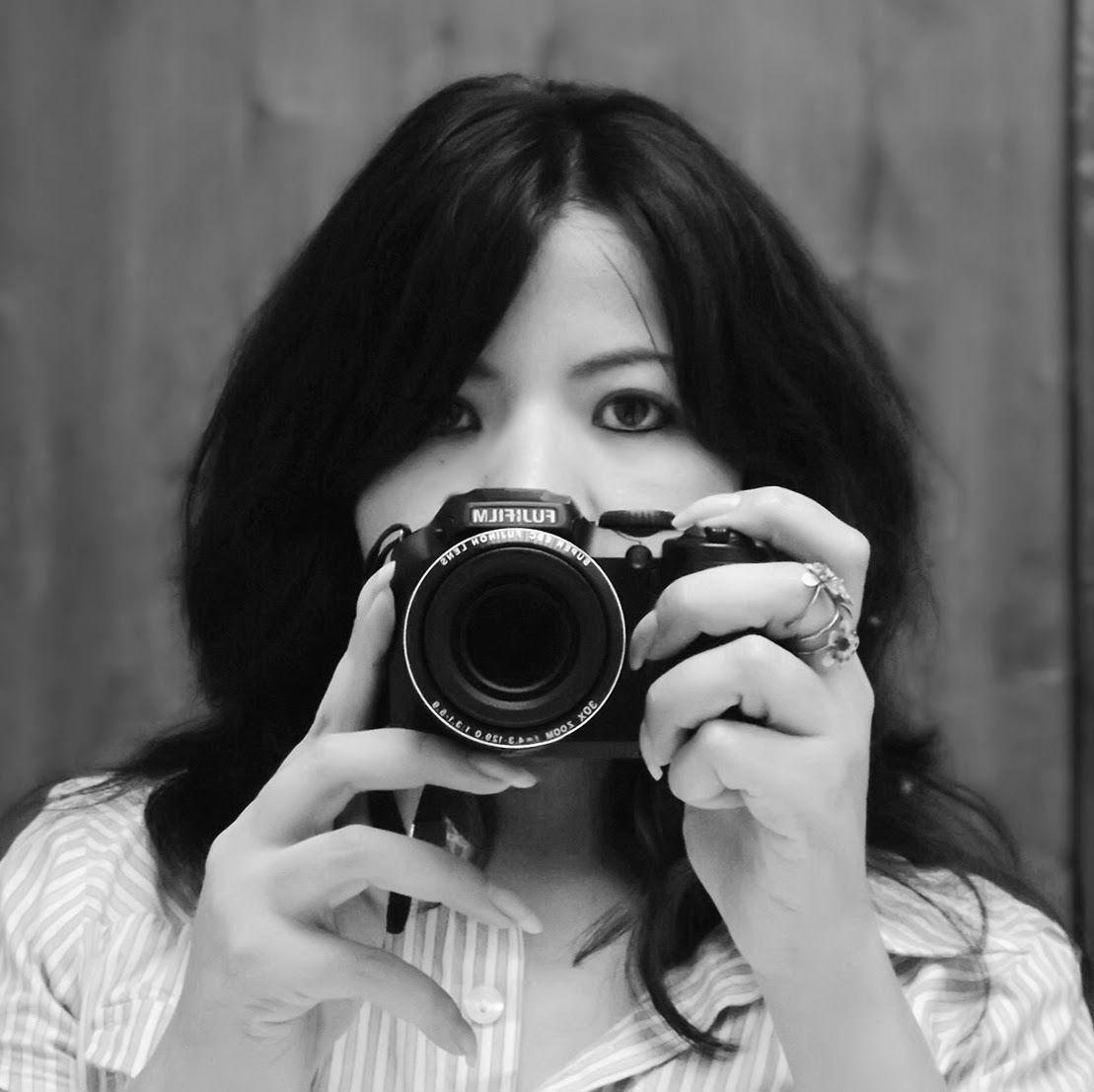 This is me back in 2014 with my Fujifilm Finepix S4800
/ Esa soy yo en el 2014 con mi cámara Fujifilm Finepix S4800
If you want to know more about me please read my short INTRO POST
---
All photos taken and edited by Maria E. Rodríguez M., if you would like to use the pics for something let me know.