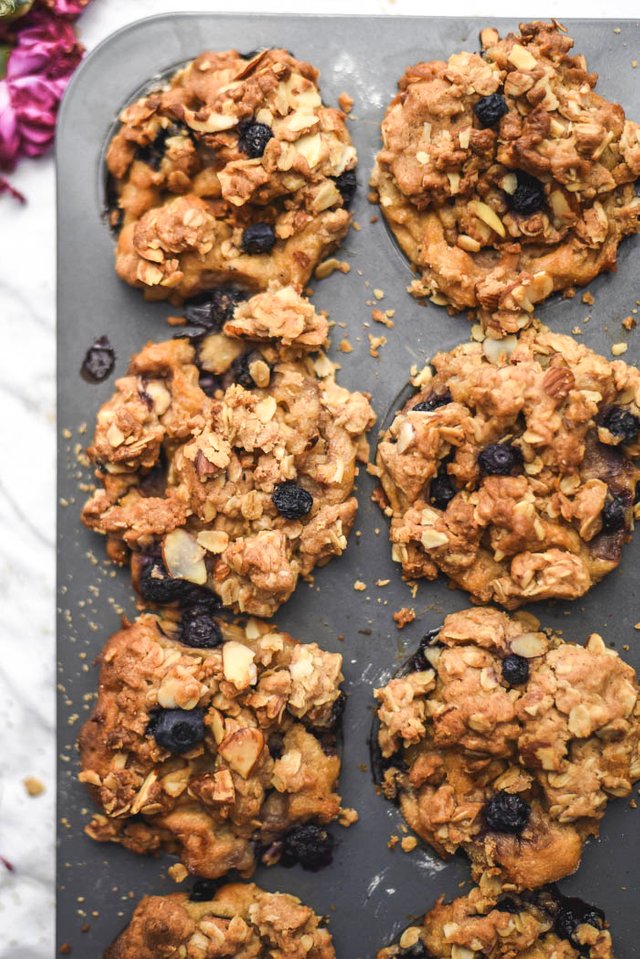 So the year is winding to a close, but there's still time for a few more delicious holiday baking days.
I'm thinking these muffins would be the perfect thing for celebrating the first morning of the new year.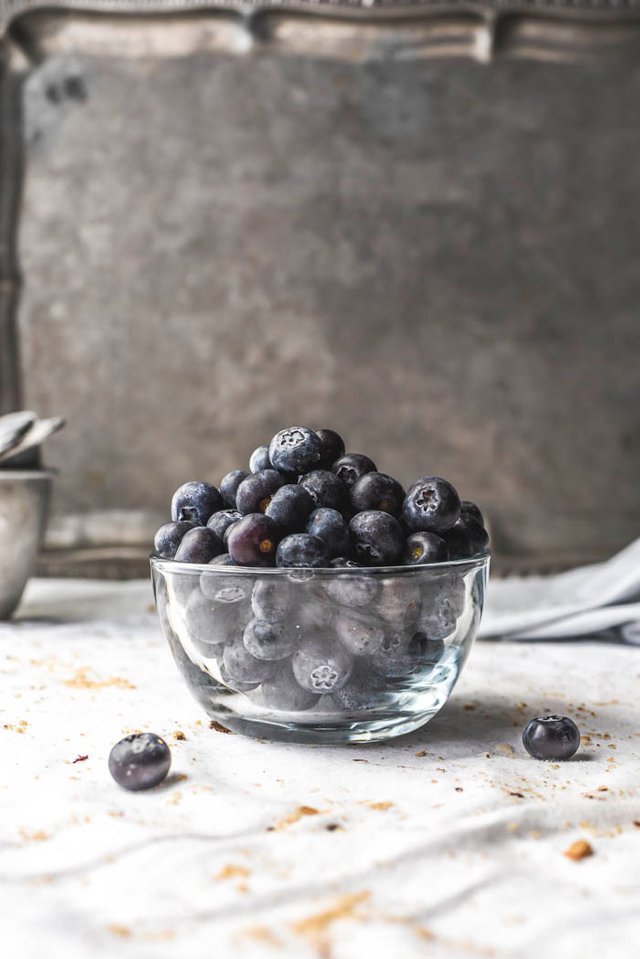 I thought I'd share this muffin recipe because it actually turned out to be really delicious. I tried these using just whole wheat flour but I also tried it as a gluten free recipe using a gluten free flour mix that I got recently. It bakes really well in recipes like this and I've yet to use it in anything that didn't turn out well. It's worked measure for measure in everything I've tried. I don't have a gluten allergy but I've baked for friends who do so I always enjoy trying alternatives.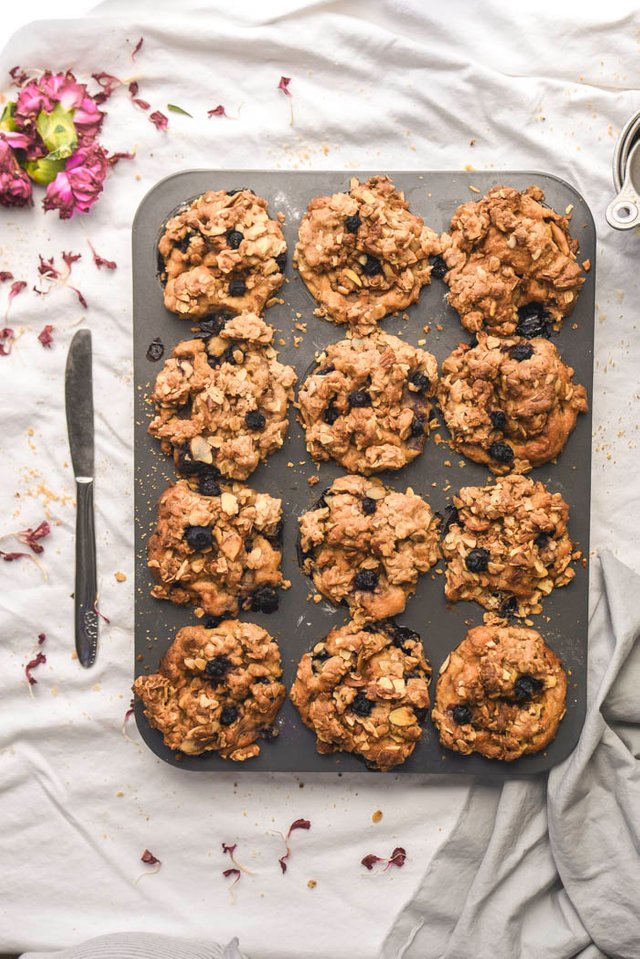 If you do prefer to use whole wheat flour or even basic all-purpose, those both work fine in this recipe also. Obviously these muffins are not going to fit everyone's needs, (as much as it would be lovely to please everyone at once, right?) but maybe you can find inspiration from this recipe or adapt it to fit your needs. I think my favorite thing about them was the combination of the blueberries with the almond flavor. I don't know about you, but I could probably add almond extract to everything I bake and never get tired of it. It just might be my favorite flavor of extract.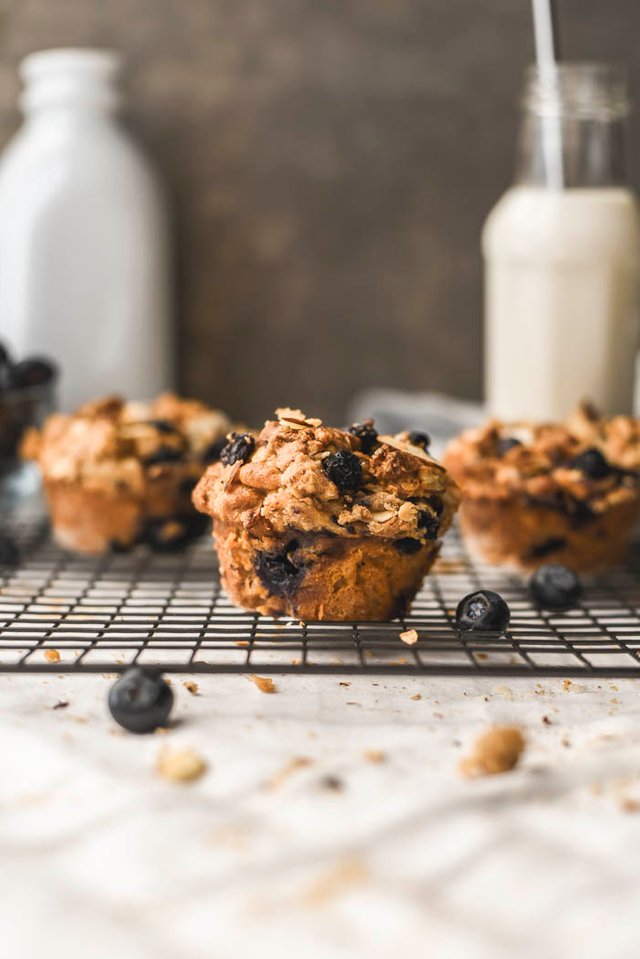 I hope you all have a wonderful New Year's Eve coming up!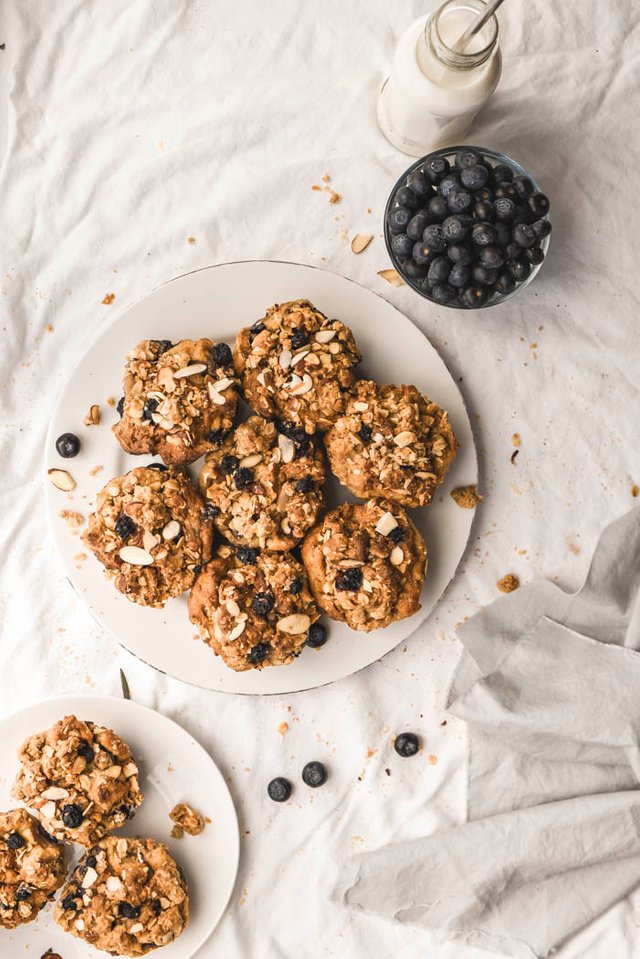 Gluten Free Blueberry Almond Crumb Muffins
Looking for a soft and simple blueberry muffin that's healthy too? These are sweet, easy, refined sugar free, dairy free, and gluten free optional.
Prep Time 10 minutes
Cook Time 35 minutes
Total Time 45 minutes
Servings 12 muffins
Ingredients
For The Streusel:
1/4 cup maple syrup
1/4 cup natural almond butter
1/2 cup gluten free flour mix or whole wheat flour *see note
1/2 cup rolled oats
2 tablespoons coconut oil melted
1/4 teaspoon salt
1/4 teaspoon cinnamon optional
1/3 cup slivered almond
For The Batter:
1/2 cup oil
1/2 cup maple syrup
1 teaspoon vanilla extract
1 teaspoon almond extract
1 1/4 cups full-fat coconut milk
2 teaspoons lemon juice or vinegar
1 tablespoon baking powder
1 teaspoon salt
2 cups gluten free flour mix or whole wheat flour
2 cups fresh blueberries
1/2 cup slivered almond
Instructions
Preheat oven to 350 degrees F (180 C) and line a 12-count muffin tin with paper liners or grease well with oil and flour.
In the bowl of a stand mixer, combine ingredients for streusel (except almonds) and beat together until it comes together into a dough. Fold in the slivered almonds and scrape into a separate bowl and set aside.
Beat the oil and sugar until smooth. then add the lemon juice and coconut milk and mix until well combined. Add the almond extract, vanilla, salt, and baking powder. Mix in flour until there are no lumps. Fold in berries and slivered almonds, then divide batter into prepared pan. Now crumble the streusel topping over the muffin batter.
Bake for 35 - 45 minutes, depending on your oven, until toothpick comes out clean. Remove from oven and allow to cool.
When muffins are completely cool, carefully loosen from pan with a thin knife or spoon. Serve while still slightly warm or at room temp. Store in an air-tight container.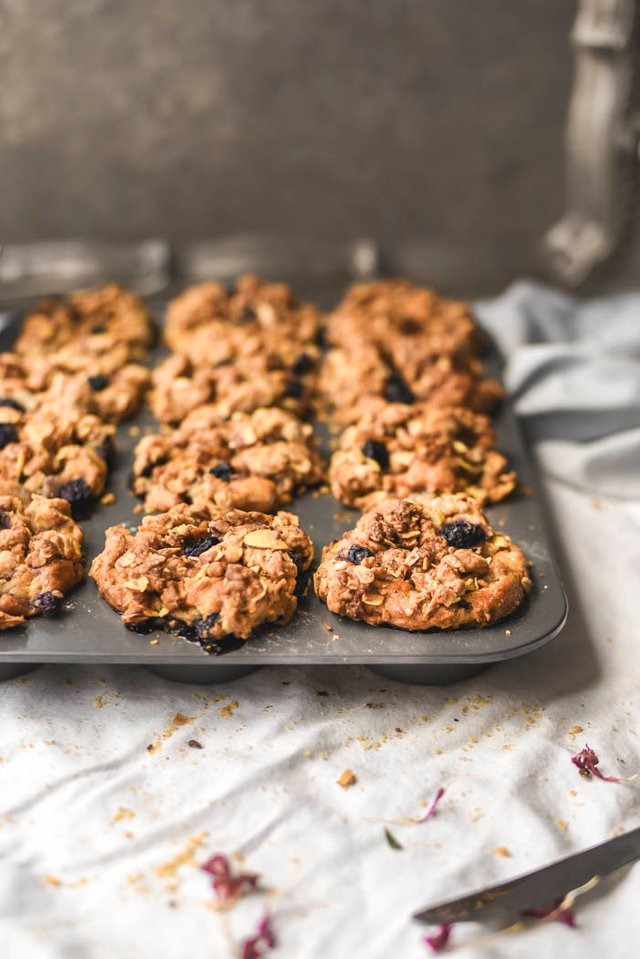 ALL CONTENT IS MINE AND ORIGINAL! All of these food photos were taken with my Nikon D750 and my favorite Lens, the Nikon AF-S FX NIKKOR 50mm f/1.8G. You can find out more in my INTRO POST.
Also, a huge shoutout to @rigaronib for designing my logo!
If you're looking for more recipes check out some of my other recent posts!
Also, I've been starting to vlog in case you missed it.