Chocolate Sesame Seed Smoothie - FOOD PHOTO SHOOT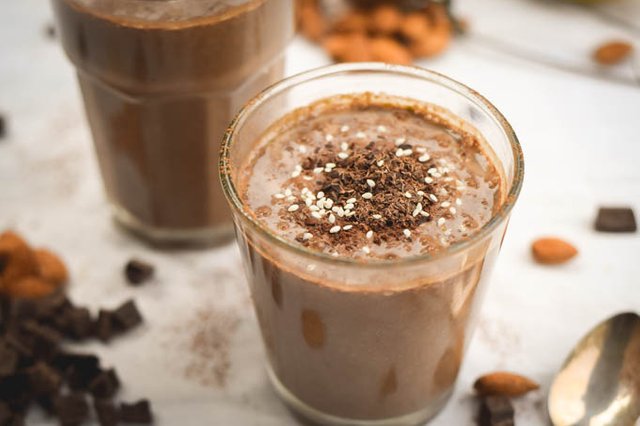 So It's another beautiful week and I know we've all got life going on all around us so I'm keeping it short and sweet today. (I've got lots of packing to do for the travels this month ;) )I'm just popping in to share this smoothie recipe that I made this past week because it's one any smoothie lover is going to be thrilled with. That is, of course, unless you're one of those fruity smoothie people who think chocolate should be strictly in desserts. You're not, right???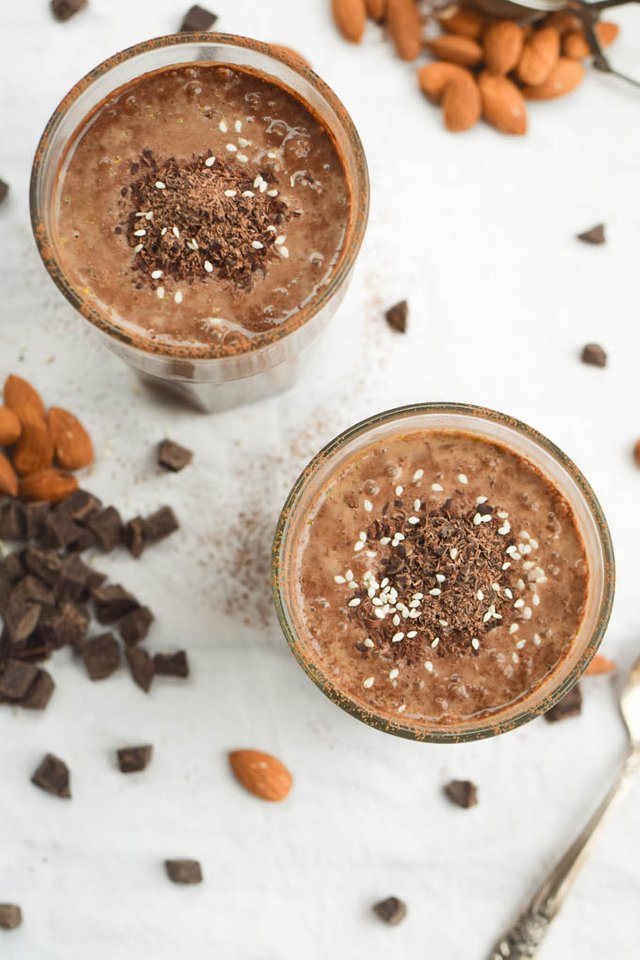 This smoothie is simple, fast, and only a few ingredients. It's also gluten free, dairy free, and vegan, and you can adapt it very easily too. For example, peanut butter is a great sub for the tahini and if you want it creamier just trade out the almond milk for regular or some lite coconut cream for something really decadent!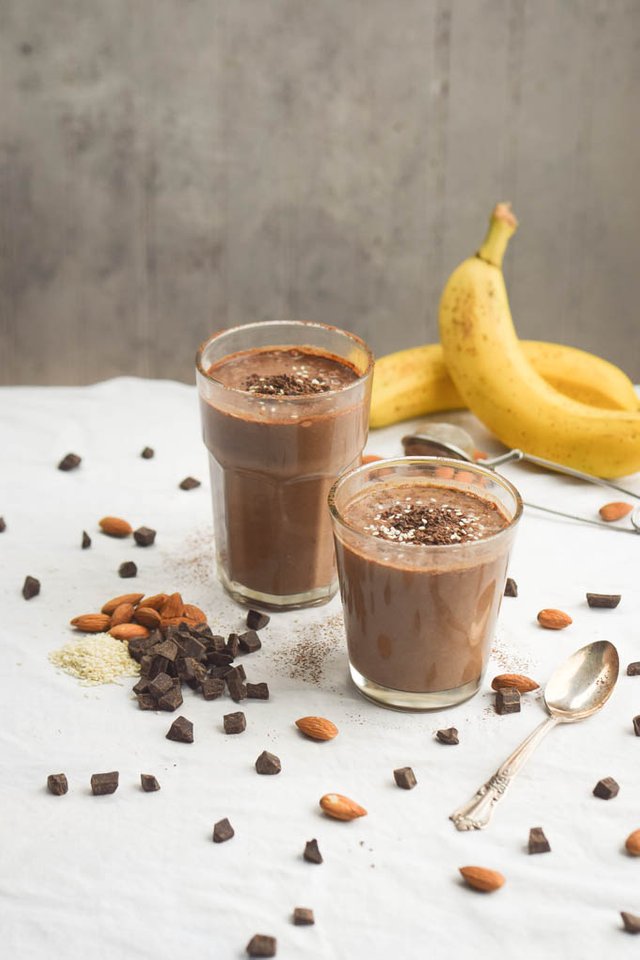 Chocolate Tahini Smoothie
Prep Time: 10 minutes
Total Time: 10 minutes
Yield: 1 serving (about 2 cups)
Ingredients
1 tablespoon tahini (sesame seed paste)
1 1/2 tablespoons cocoa powder
1 cup almond milk (plain or vanilla)
1/2 of a large banana (or a whole one for a thicker and more filling smoothie)
1/2 cup fresh spinach leaves
1/2 cup ice (optional)
1 tablespoon natural sweetener such as honey or maple syrup, or to taste (use stevia for a sugar free option)
1/8 teaspoon vanilla extract
dash of sea salt (optional but so good!)
Optional garnishes: sasame seeds, cocoa powder, shaved dark chocolate
Instructions
Combine all of your ingredients in a blender or food processor and pulse until smooth. Top with some shaved dark chocolate, cocoa powder, and/or sesame seeds if you want. That's it, enjoy!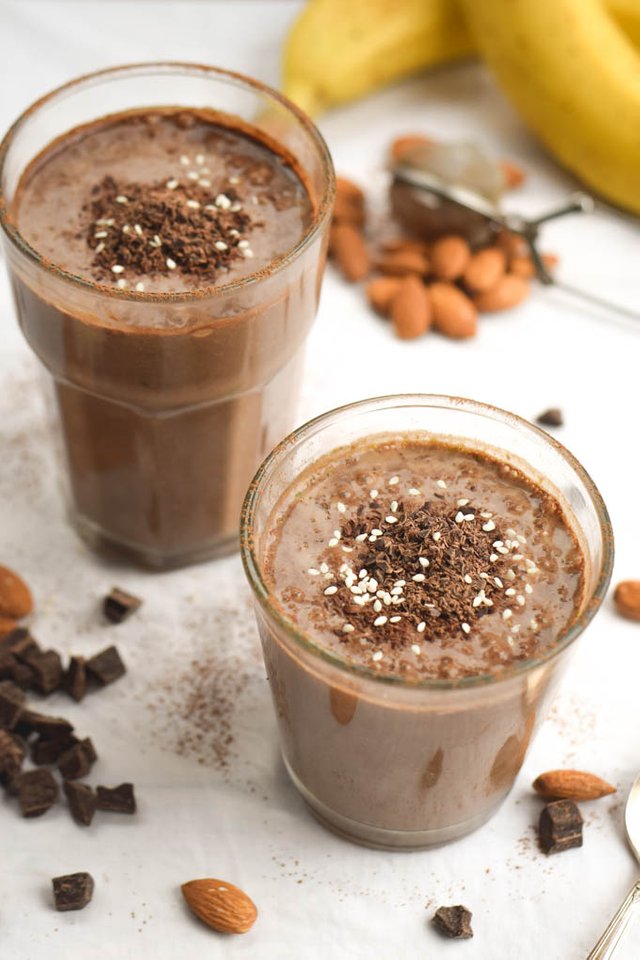 ALL CONTENT IS MINE AND ORIGINAL! All of these food photos were taken with my Nikon D750 and my favorite Lens, the Nikon AF-S FX NIKKOR 50mm f/1.8G. You can find out more in my INTRO POST.
Also, a huge shoutout to @rigaronib for designing my logo!
If you're looking for more recipes check out some of my other recent posts!
Also, I've been starting to vlog in case you missed it.