Basic Homemade Peanut Butter Cups - FOOD PHOTO SHOOT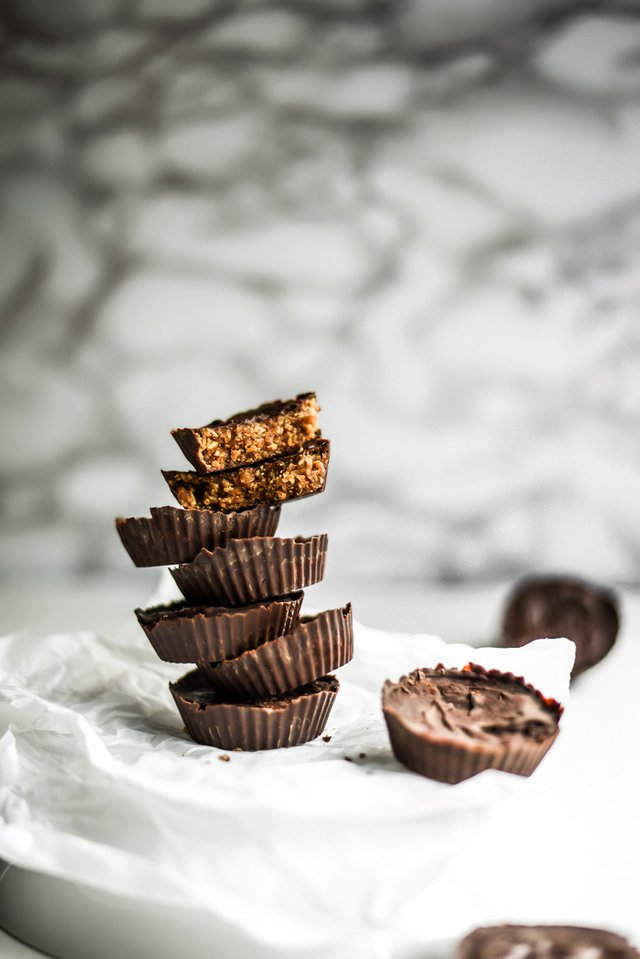 Happy Independence day to all my Stateside friends and happy Wednesday to everyone.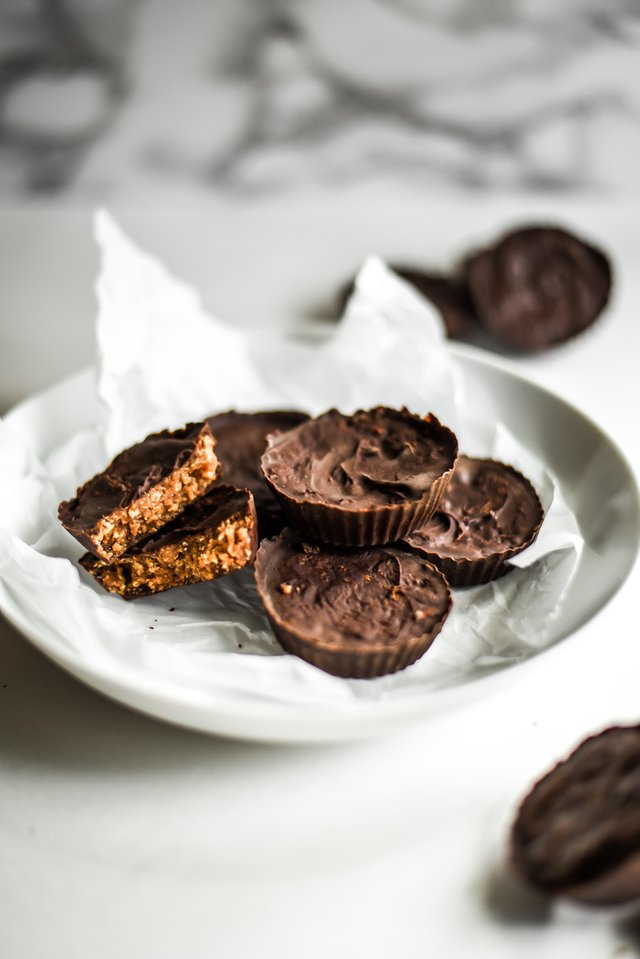 So this recipe has nothing to do with today's celebrations except that it's great for every occasion. Also, it falls under all of the following categories; "reinventing-the-wheel", "why-fix-what-ain't-broke","seen-it-a-thousand-times", and "can't-you-just-buy-that?".
I'm well aware of this, don't worry. It's just, sometimes you need to overwrite all of these things in the name of getting in the kitchen and creating. Also, this version of a Reese's copycat is going to be way healthier than the packaged variety. I mean, it's only made with a few ingredients, it's gluten free, dairy free, and vegan. Besides, I think you can even set all of those things aside and still have reason enough to make these because sometimes in life you just need to play with your food, you know? (Especially if it's chocolate!).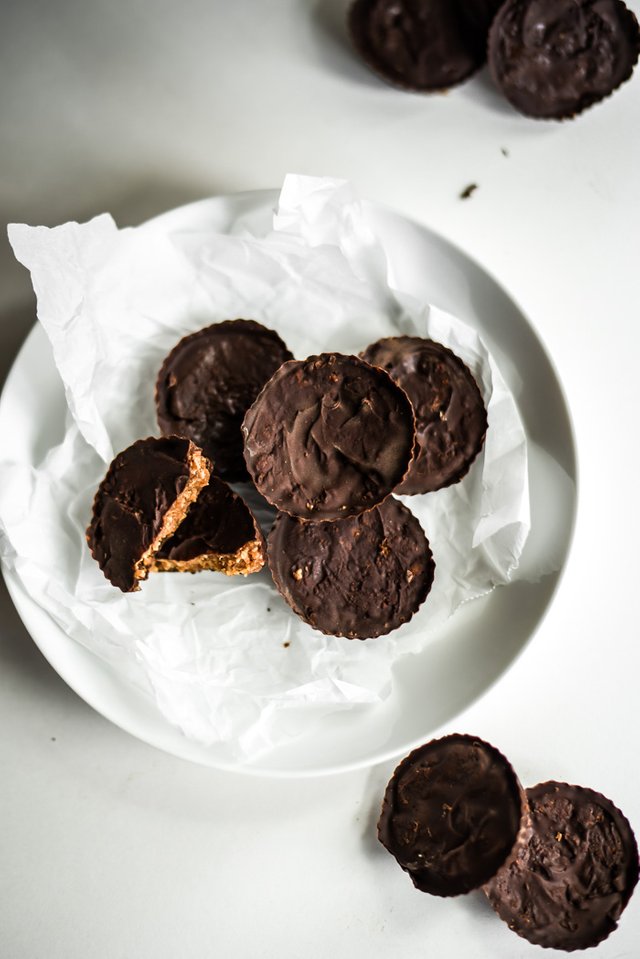 Now am I claiming these are healthy or "health food", um no. However, if you're going to eat peanut butter cups, and let's be honest -> sometimes we are, then these are your friend.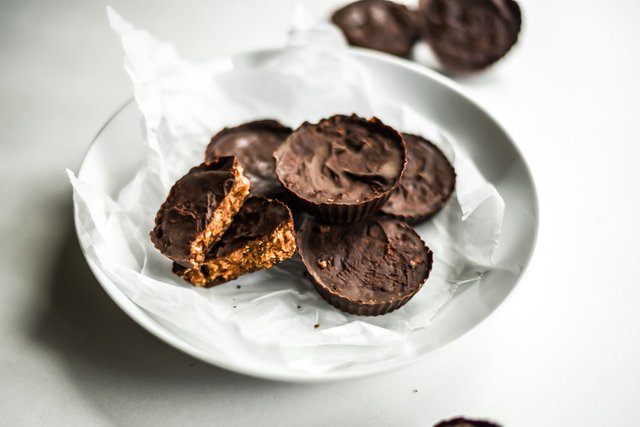 In the past I've made recipes for these that relied heavily on powdered sugar to give the filling texture, but obviously that's not the smartest choice and I always felt that the final peanut butter cups turned out sickeningly sweet.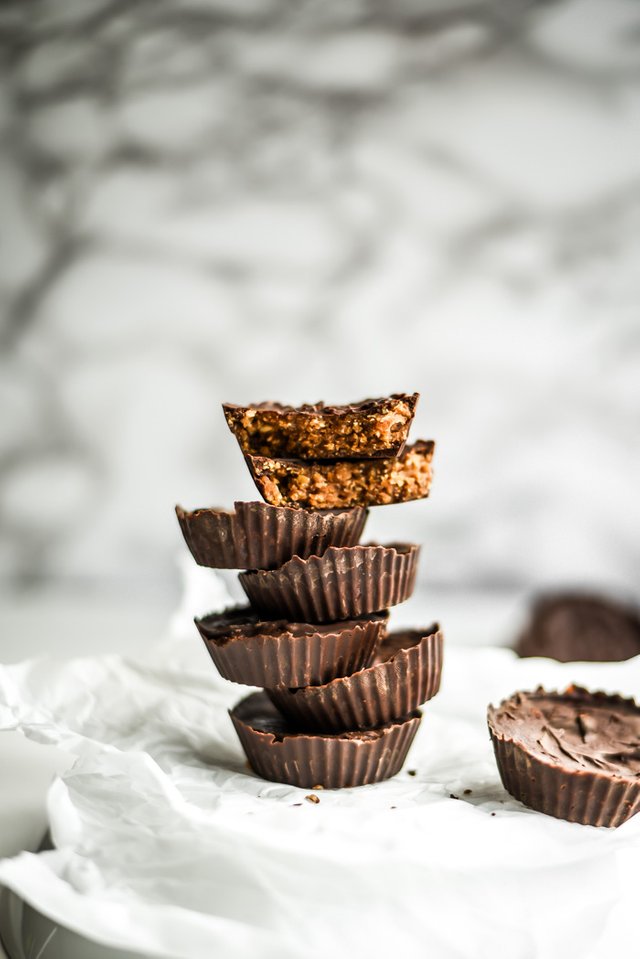 With these I think I found the perfect balance. I used natural peanut butter, which you know, is fairly runny so I needed to even things out. That's why I added a combination of some powdered peanut butter and some oat flour to give these thickness. Both are ingredients that I use all the time so I had them available but if you aren't familiar with them they're easy to find.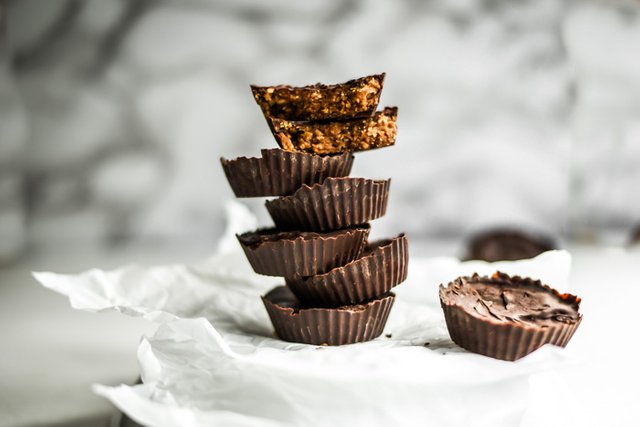 However, on the slight chance that you can't find them, the oat flour can be made quickly by simply grinding up some rolled oats in your blender or food processor. As for the powdered peanut butter, you can replace it with almond flour. You'll end up with a little bit different filling, but still delicious.
Oh, and while I was making these I made an alternative flavor because I'm obsessed. I made some with edible cookie dough as the filling and omg. Let me know if you want me to post that recipe and I'll do it soon. I hope you're having an amazing day wherever you are. 😉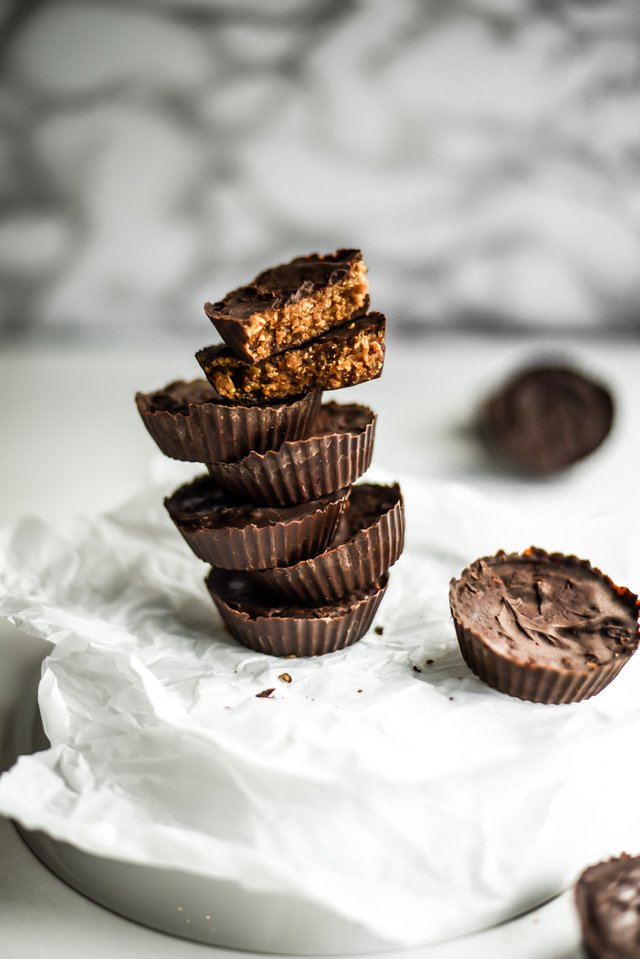 Basic Homemade Peanut Butter Cups (V+GF)
Prep Time: 25 minutes
Total Time: 25 minutes
Yield: about 9 pb cups
Next time the craving for Reese's hits, skip the packaged variety and make these at home. 😉
Ingredients
1/4 cup all natural peanut butter
2 tablespoons maple syrup
1/4 cup powdered peanut butter (pb2)
1/2 cup oat flour
1/2 teaspoon pure vanilla extract
1/8 teaspoon salt
3/4 cup (about 120g) semi-sweet dark chocolate, roughly chopped (vegan if needed)
Instructions
Combine peanut butter, vanilla, and salt and mix until smooth. Add in the oat flour, powdered peanut butter, and syrup and gently fold in until it all starts to form a dough-like mixture.
Divide the dough into balls (about 1 tablespoon each).
Melt chocolate slowly in a double boiler over low heat. Now use a spoon or pastry brush to coat the sides and bottoms of each cup liner, being sure to fill in any holes. Repeat with all the cups. Allow chocolate to dry just a bit and then place one of the balls of filling inside each one and press down to flatten and smooth the top. After you've filled each cup, use the remaining chocolate to coat the tops of each cup to seal them in chocolate. Allow them to harden (you can place them in the freezer to make this fast), then peel off the paper liners and enjoy.
Store in an airtight container. (P.S. these are so good chilled!)

ALL CONTENT IS MINE AND ORIGINAL! All of these food photos were taken with my Nikon D750 and my favorite Lens, the Nikon AF-S FX NIKKOR 50mm f/1.8G. You can find out more in my INTRO POST.
And, by the way, to all the minnows out there, my intro post did a huge $0.21. The key to success on Steemit is to be consistent and persistent. Click on the link below for some great tutorials on how you can also succeed on the steem blockchain: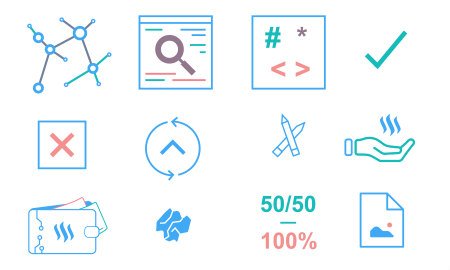 Also, a huge shoutout to @rigaronib for designing my logo!
If you're looking for more recipes check out some of my other recent posts!
Also, I've been starting to vlog in case you missed it.
Do you want to learn more about me? Click here to see a recent @wadepaterson interview with me - 20 questions with @gringalicious