Steem On The Sky – Here's How You Can Make It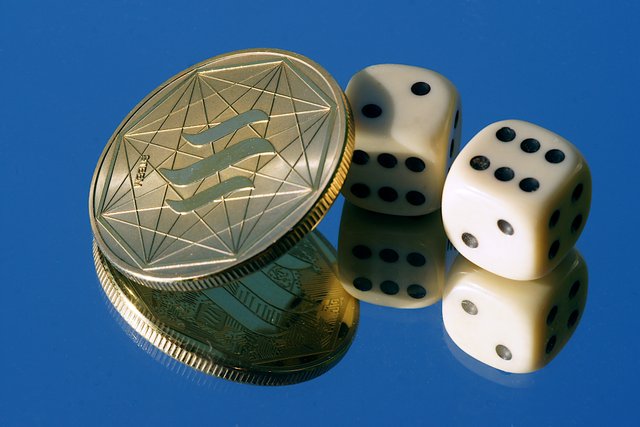 One of the nicest photo backgrounds is the blue sky. But how do you manage to put it behind an object? Of course, with the help of a mirror.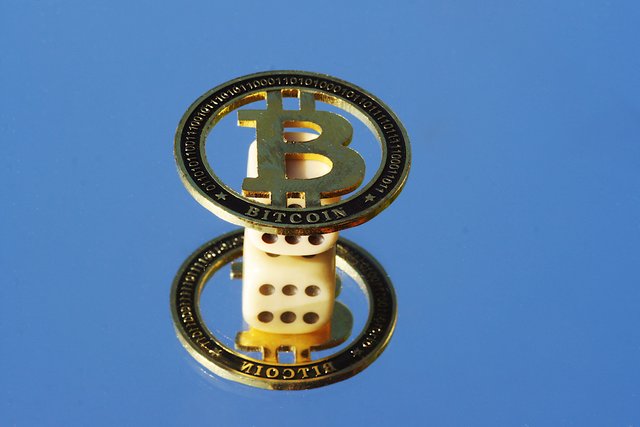 You put the mirror on a table or chair in the garden, for example, and put the object on the surface. In this case, some dices and some cryptocurrency commemorative coins.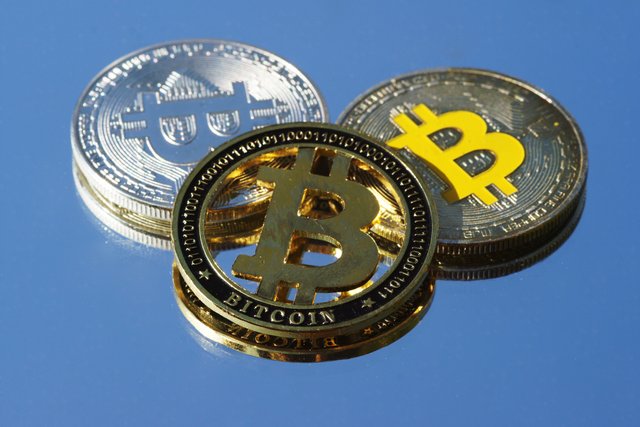 Problems and traps: sometimes a tree, an electric cable, a bird or a cloud can ruin the picture. The wind brings dirt soon, small powder or other particles can settle on the objects and the mirror. Sincerely, I could not avoid the dirt completely, so I used GIMP to patch some small errors.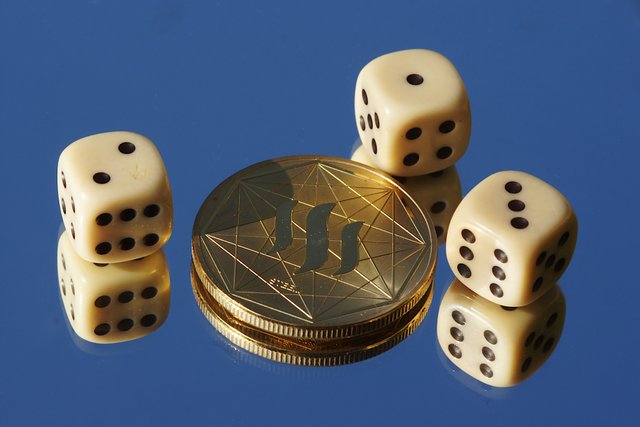 Metal and glass is not a friendly combination, the mirror can be scratched. I used rubber gloves to make less harm possible.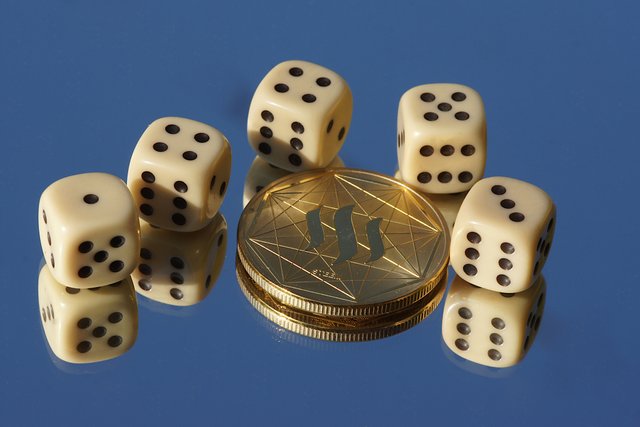 About the connection between Steem, cryptos, and gambling, I wrote some days ago. The use of cryptos and blockchain is a very effective way to organize games. The house edge could be held very low.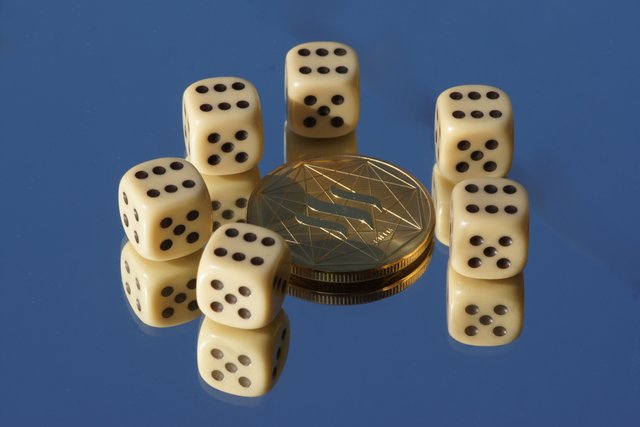 Blockchain provides a quick, cheap and transparent transaction system. But there can be issues in the future with legal regulations.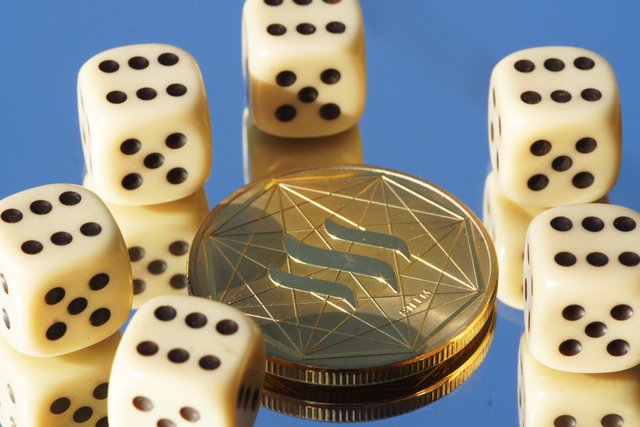 About this photo series project
Illustrating cryptocurrency-related articles, blog posts is not easy, because cryptos have no physical form, no material appearance. They exist only in the form of computer data and algorithms. Photo stock vendors like Pixabay have pictures about Bitcoin but nothing or only very few about other cryptocurrencies, like Steem.
As a collector of commemorative crypto-coins, I decided to take photos of my collection and share them with others. I declare them public domain, please feel free to use them and copy, share, modify. Download the photos from IPSF above for better resolution.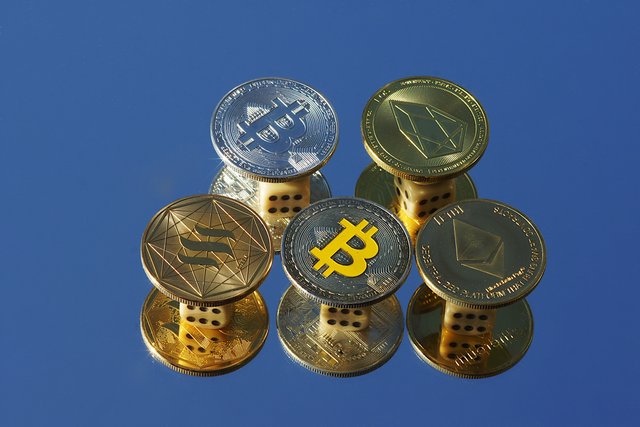 Equipment: Sony A500 camera and a Sigma 105 mm macro lens. (For more data, see the Exif information.)
Previous parts of this photo series: