My Steem, My Precious, Gollum, Gollum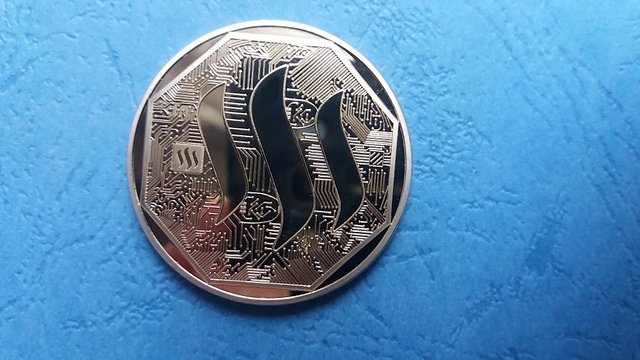 Illustrating cryptocurrency related articles, blog posts is not easy, due to the fact cryptos have no physical form, no material appearance. They exist only in the form of computer data and algorithms. Photo stock vendors like Pixabay have a lot of pictures about Bitcoin and some other cryptocurrencies but these ones are repeated in the online media and most of them are digital fantasies made with Photoshop or Paint Shop Pro.
My precious, Gollum, Gollum
I'm like Gollum in the movie Lord of the Rings, I like shiny, glittering, glowing, treasure-like things. "My precious" are nice, worthless commemorative, collector's or "fantasy coins", mostly of cryptocurrencies. You can buy them for 1-3 USD on Ali Express or 2-4 EUR on eBay.de. I like its design and love playing with them, joining them with other objects, so I decided to make some photo series of these coins.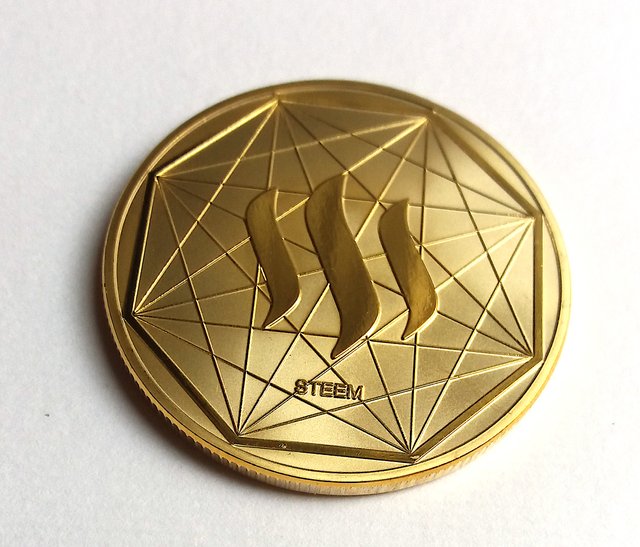 So I decided to share some photos for public use, if you like them or need them for illustration purposes, feel free to do it. "Public domain", free to be used or to modify. They are certainly not professional but could be used to illustrate blog posts or other non-professional online material. Most of them are made with a mobile phone, some with an old Sony DSLR camera. I'll try to improve the "not so perfect light conditions", to make better results.
Do you like effects?
I also try to create more variety of colors and effects. I discovered some days ago some nice add-on packs for GIMP 2.10, the free photo editing and manipulation program. ("Beautify" and "G'MIC-Qt".) I think I will keep playing with them around. (Click the picture to download it in full resolution.)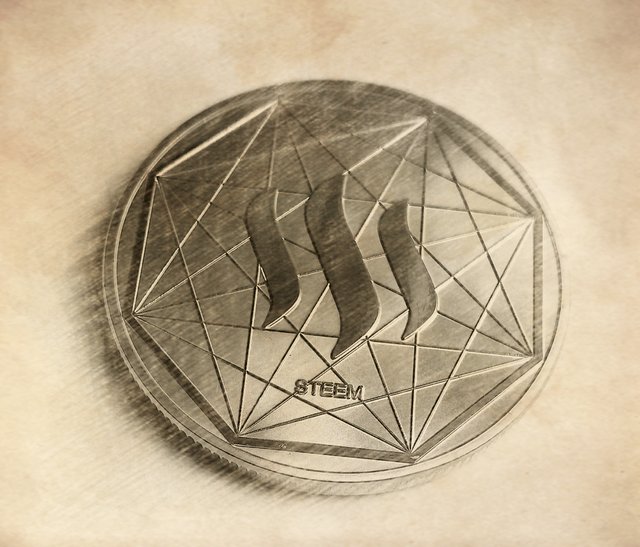 Here are the first set, some very simple Steem coins and a trio with Bitcoin and Litecoin with a thermometer. In fact four photos in ten variations. I hope investors will be in heat another time like the end of 2017.
From Steem drawing to Avatar style Steem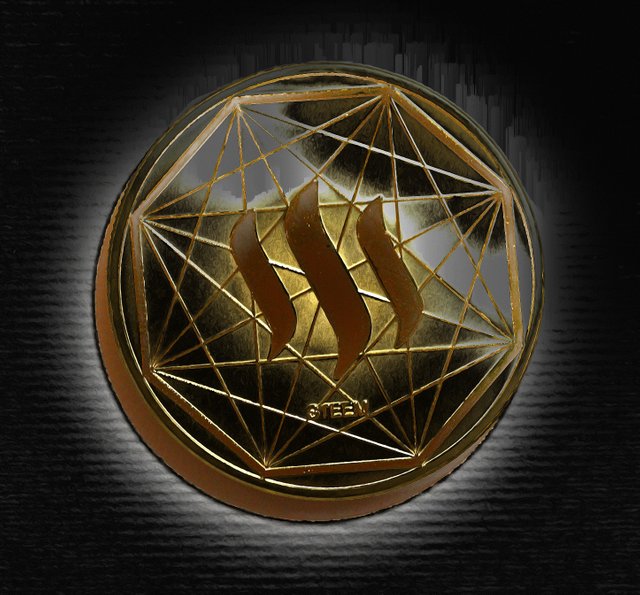 "Anguish" effect – apocalyptic feeling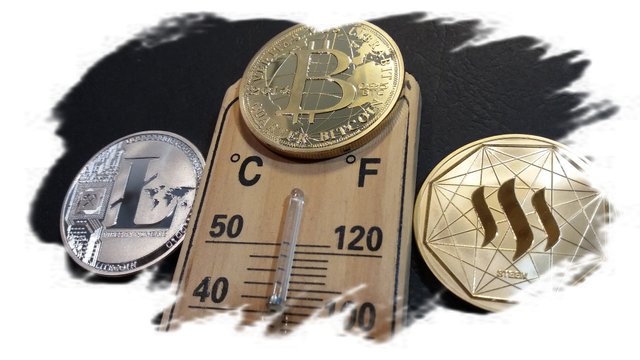 One of the Beautify effects set