Roll The Dice, Picture The Dice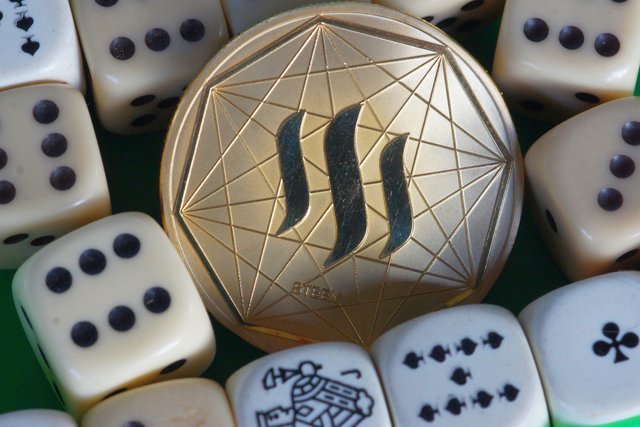 How do you illustrate some article about gambling? It is easy, you put a dice on the table, or a playing card, some people even has a roulette toy set from their childhood. I also had one, but I can't find it anymore.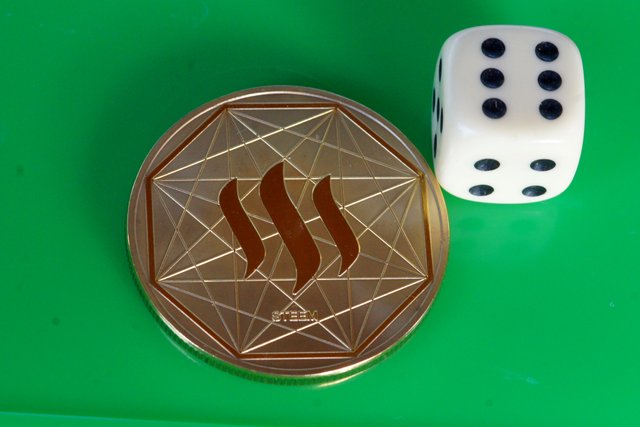 Some nice background, and you have a photo of an object related to gambling. By online gambling, where all the games exist only in the computer's memories and storages, it is more difficult.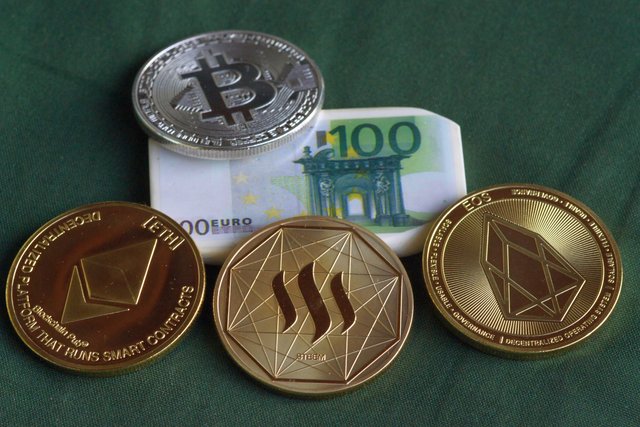 (The "euro note" is a rubber)
How do you make an illustration of online gambling? Sites use logos (company symbols) or the old good objects, roulette wheels, dices. Sometimes enthusiastic faces.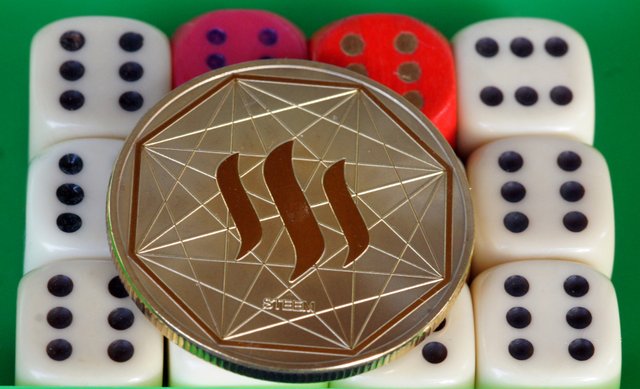 So I made a photo series about a dozen or more dices and some cryptocurrency commemorative coins of my collection. It is so sad nobody uses these dices actually.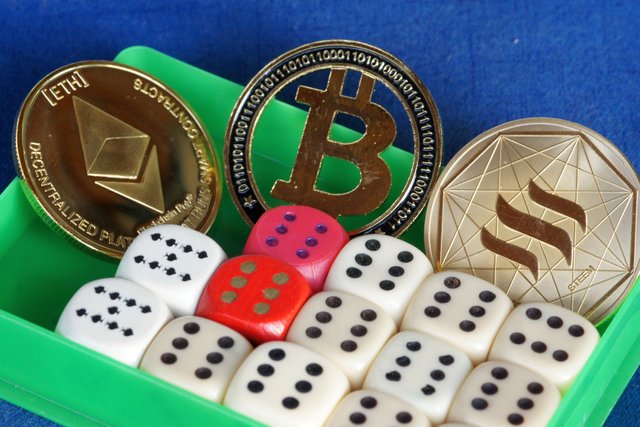 Earlier, in the 80s and 90s, we used to play hours and hours at night, throwing dices or playing cards. (Without any money.) And talked a lot about different things. Ultimately, all people are playing around with their smartphones or are watching tv separated in their own rooms.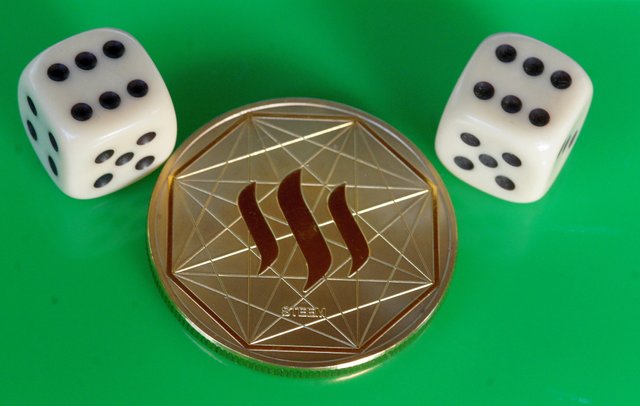 The funniest sort of dice game was this, "Mia", at least how it is called in English. Because you had to lie, sooner or later, in every round.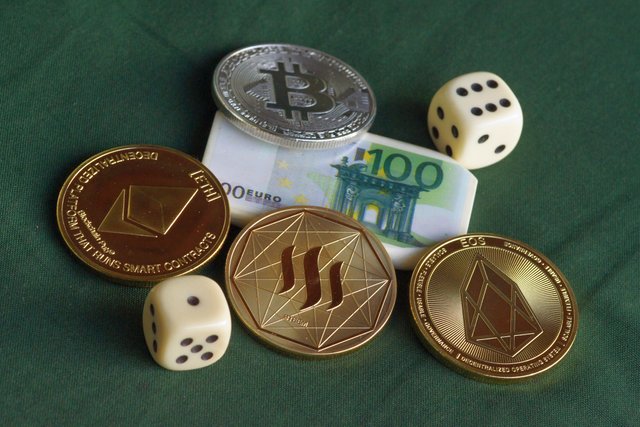 The appeal of Mia resides primarily in the potential it affords for bluffing. As with other games of bluff, this is partly a psychological challenge – wrote Wikipedia.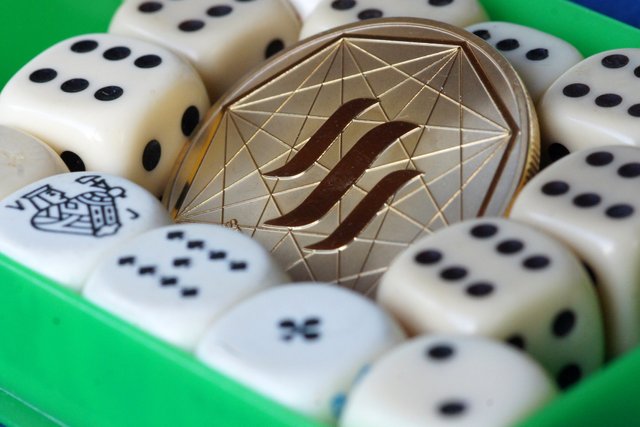 It was even more fun drinking beer. Somehow, I still don't master lying. Was I a bad player, or a too enthusiastic beer drinker?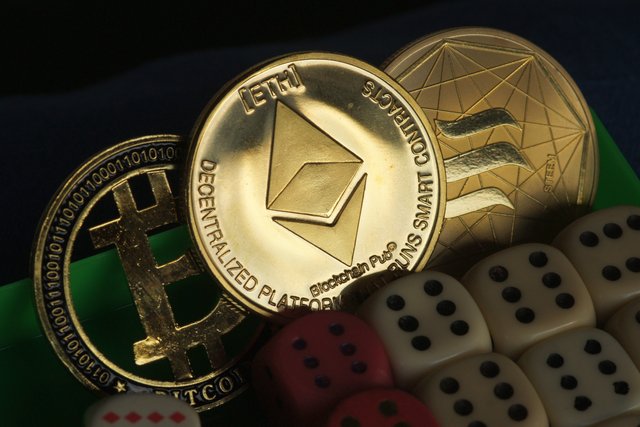 Online gambling was already a revolution, because the "house edges", the earnings margin of the organizing companies could be much lower than in the traditional, "paper-based" or mechanical machine-based gambling, like lottery or casinos.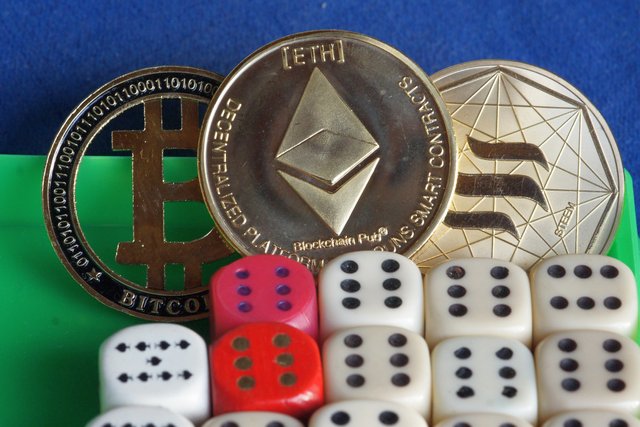 Cryptocurrencies lowered the edges, even more, I read about edges below one percent. Although, you have to consider the "counterparty risk" – the danger that the organizer disappears with your money, or is cheating some way.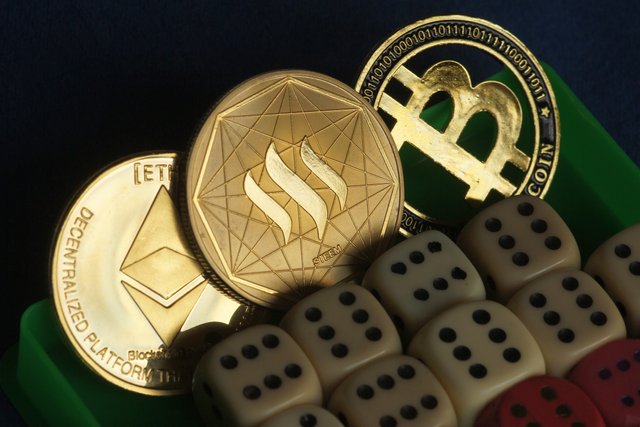 So, don't risk all your money, and avoid being addicted to gambling, please.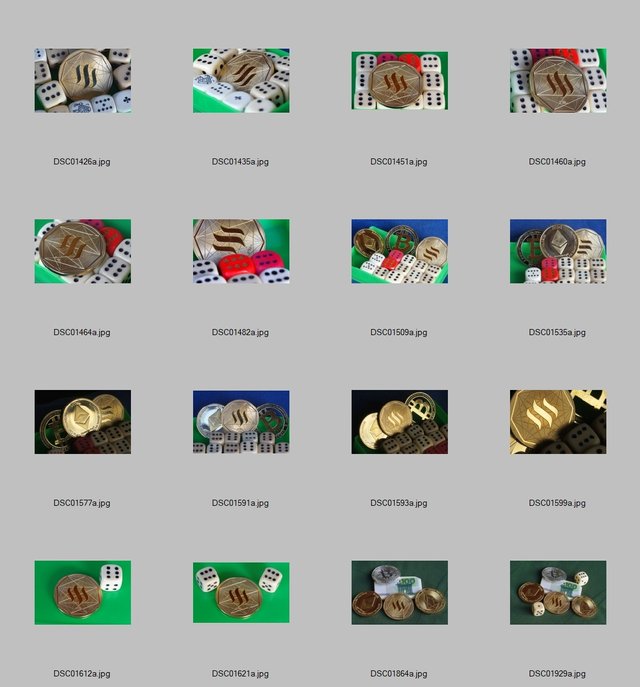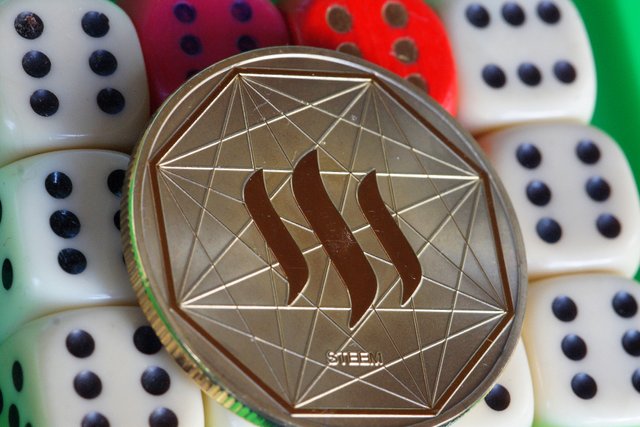 About this photo series project
Illustrating cryptocurrency-related articles, blog posts is not easy, because cryptos have no physical form, no material appearance. They exist only in the form of computer data and algorithms. Photo stock vendors like Pixabay have pictures about Bitcoin but nothing or only very few about other cryptocurrencies, like Steem.
As a collector of commemorative crypto-coins, I decided to take photos of my collection and share them with others. I declare them public domain, please feel free to use them and copy, share, modify. Download the photos from IPSF for better resolution.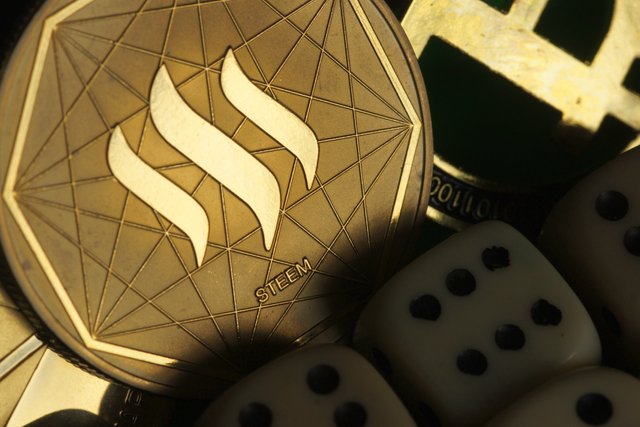 Equipment: Sony A500 camera and a Sigma 105 mm macro lens. (For more data, see the Exif information.)
Previous parts of this photo series: