Bitcoin Bears Can Be So Sweet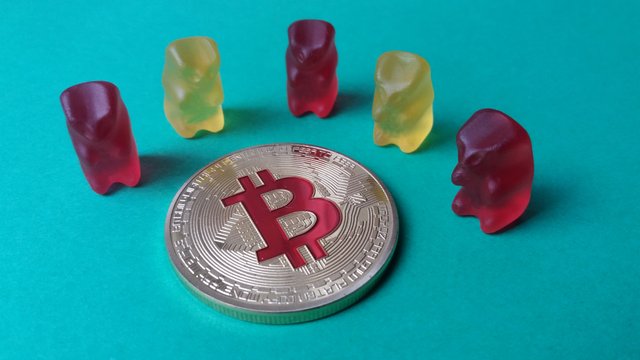 Here I am again with some public domain commemorative coins, this time, Bitcoins. If you like some, feel free to use them in your blog posts or other contents. I noticed that the color of some gummy bears (gold bears, jelly bears) is the same as the motive of this Bitcoin commemorative coin. Sweet dreams of the end of the bear market. (No effect.)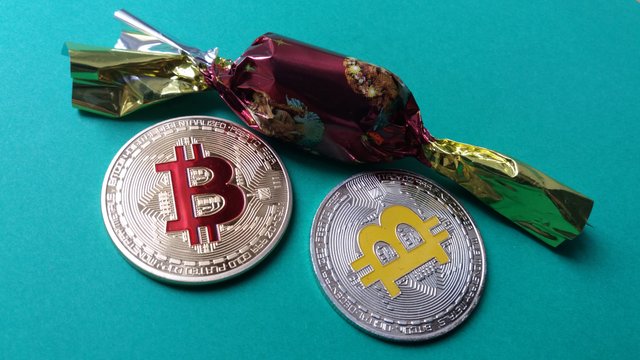 Bitcoin and Christmas candy? There was no Santa Claus-rally on cryptocurrency markets this winter. Sad, but I spare this picture for next year. Perhaps Santa will bring us the big Santa Crypto Rally of 2019. (No effect.)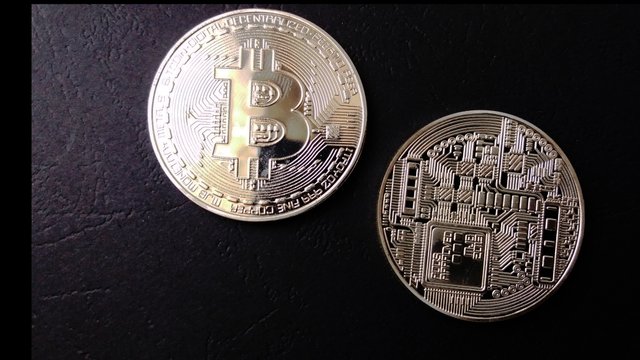 Black and silver. The two sides of a simple Bitcoin commemorative coin. (Curves.)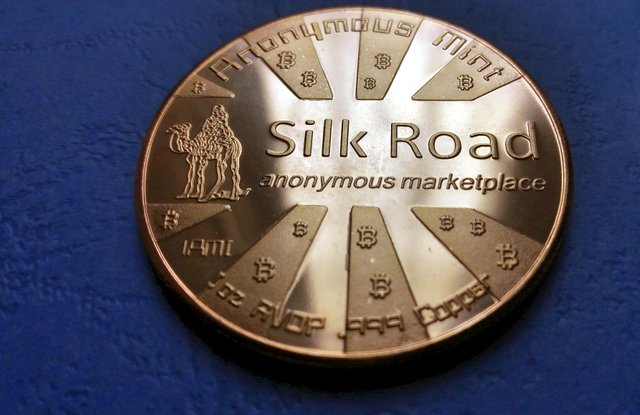 Do you remember the Silk Road? The hidden marketplace on Darknet? The products were paid mostly with Bitcoins, so some "experts" were claiming Bitcoin was the tool of criminals. The dollar should be forbidden, the mafia is using it…
(Back side of a Bitcoin coin.)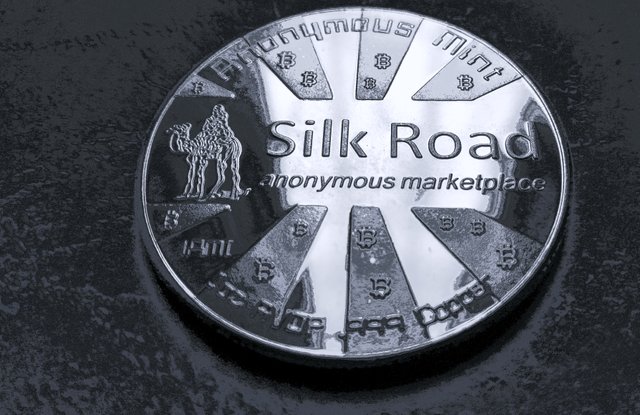 The same Silk Road theme with a "metallic silver" effect. (G'MIC-Qt filter pack.)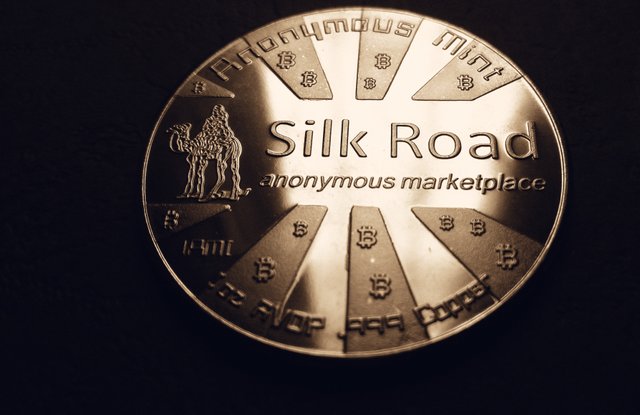 The same with the "retro fade" effect.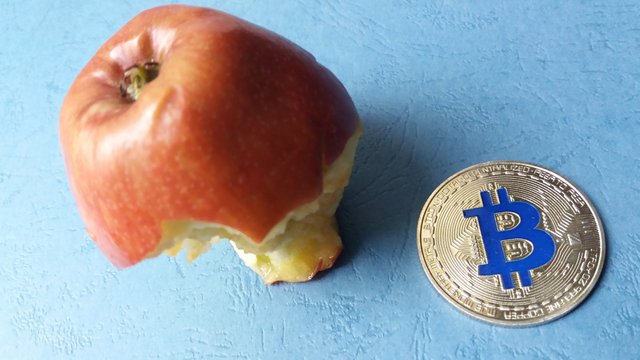 "Cryptos don't have intrinsic value, you can't eat cryptos" – are some people saying. Do they eat dollar bills? (No effect.)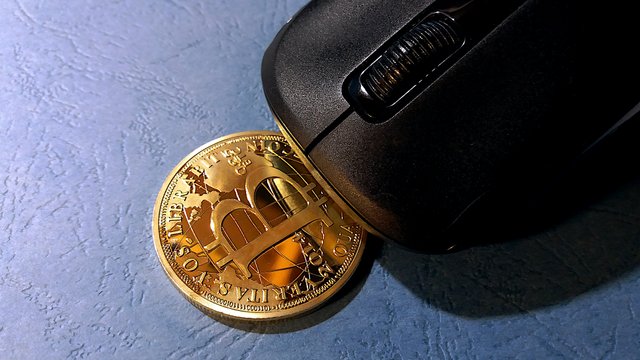 A big black monster is attacking my poor Bitcoin. A Bloodmouse, maybe? (No effect.)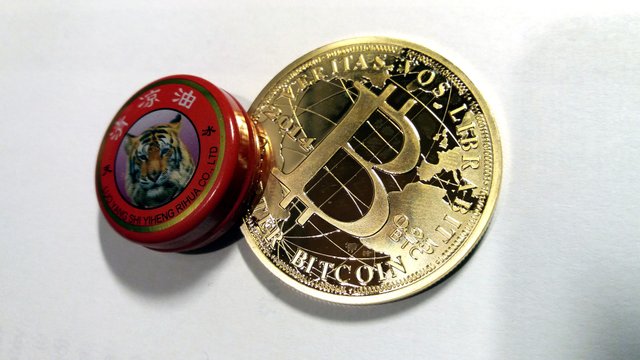 Bitcoin coin and tiger balm? What do they have in common? Both are Asian products, most coins I bought from Ali Express. They are very cheap there but 20-30 percent of them never arrives. And which ones arrive, they take 5-9 weeks to Europe. (No effect.)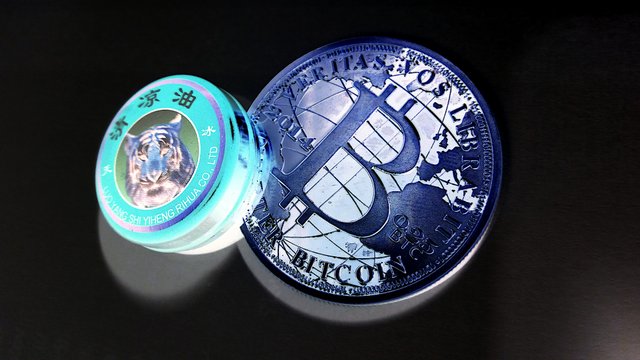 Somehow I find it funny if its inverted. The tiger seems to be some strange bird.
Previous parts:
My Steem, My Precious, Gollum, Gollum
Ladies And Gentlemen, I Present You The Ball Of The 2022 World Cup!
About this series
Illustrating cryptocurrency-related articles, blog posts is not easy, because cryptos have no physical form, no material appearance. They exist only in the form of computer data and algorithms. Photo stock vendors like Pixabay have pictures about Bitcoin but nothing or only very few about other cryptocurrencies, like Steem.
As a collector of commemorative crypto-coins, I decided to make photos of my collection and share them with the public. I declare them public domain, please feel free to use them or copy, share, modify. Click on the photos for larger resolution.
(Equipment: Sony A500 with Sigma 105mm, or Samsung phone, please see Exif data if interested.)