Pictures Of Steem And Its Competitors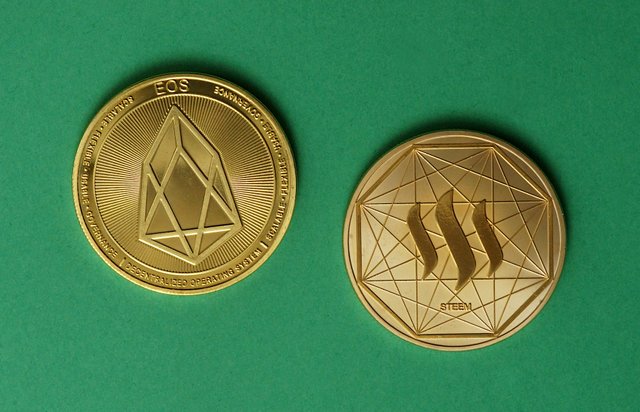 Steem & EOS
(Download all pictures in higher resolution, zipped here)
(IPFS hash)
Although some people are angry when I say this, the truth is that there are many competitors to Steem. Probably almost any cryptocurrency that is capable of creating smart contracts, dApps, or is being developed to this direction by its programmers. If we aren't aware of this, we'll be like the Ostrich, putting his head in the sand.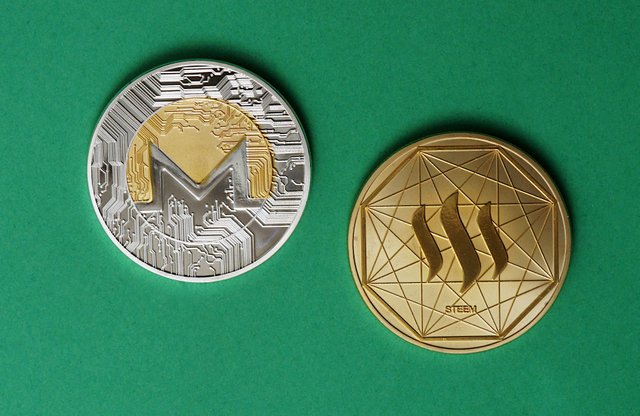 Steem & Monero
I suppose sooner or later we have to talk more about it. We will talk many times in the future about the relationship, similarities, and differences between Steem and EOS, Steem and Lisk, Steem and Ethereum, Steem and Tron, etc. Anyone who is blogging about this can use illustrations like this series of photos, with Steem and other cryptos.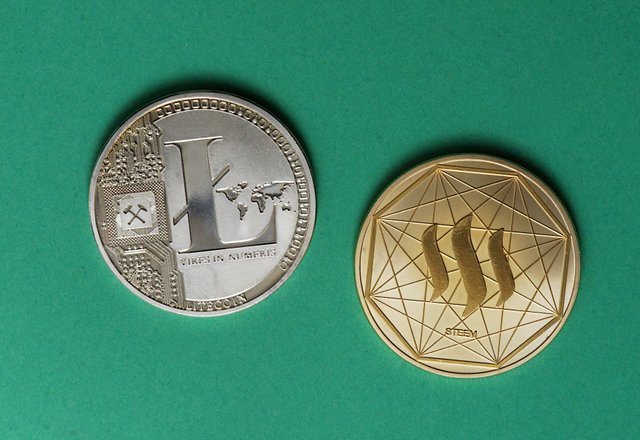 Steem & Litecoin
This series of photos can be boring in some sense but very useful if you are writing about different cryptocurrencies. You can't observe only one crypto on the market, forgetting the others with similar services or goals.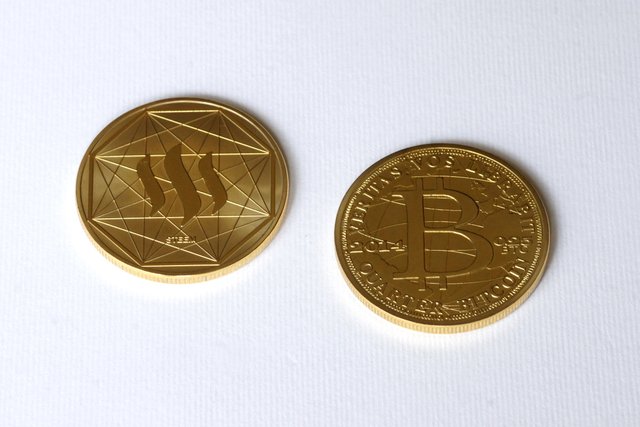 Steem & Bitcoin
The crypto-space is highly competitive, and I'm not saying this because of the hundreds and hundreds of worthless shitcoins and deadcoins. The number of the most serious ones, with strong developer support and millions off dollars of available resources, can also reach several dozens.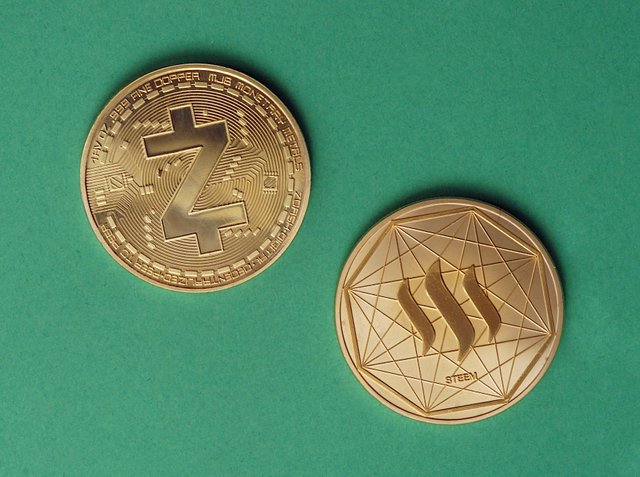 Steem & Zcash
(Download all pictures in higher resolution, zipped here)
(IPFS hash)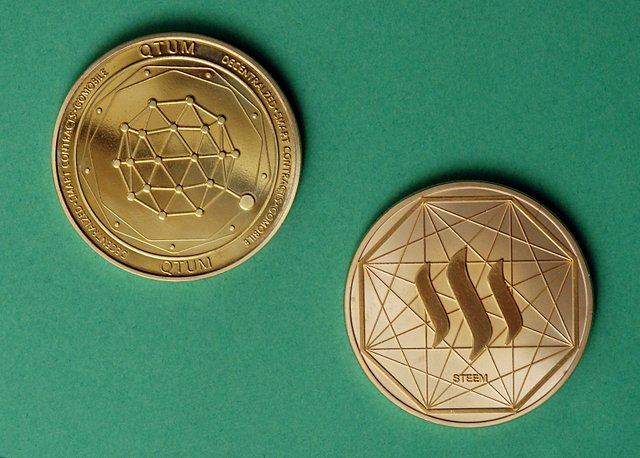 Steem & Qtum
Check out the results of my poll (closed):
Is EOS The Competitor Of Steem? (Poll)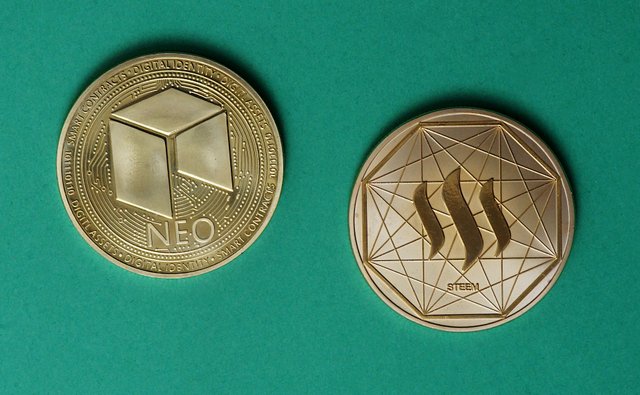 Steem & Neo
These photos are slightly modified digitally (levels, curves, some sharpening, background corrections with "heal tool" because of smut on the background paper), and are made with a Sony A500 camera and a Sigma 105 mm macro lens. (For more data, see the Exif information.)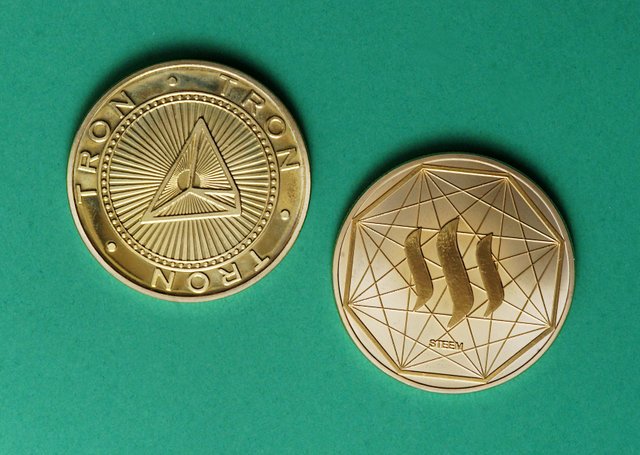 Steem & Tron
About this photo series project
Illustrating cryptocurrency-related articles, blog posts is not easy, because cryptos have no physical form, no material appearance. They exist only in the form of computer data and algorithms. Photo stock vendors like Pixabay have pictures about Bitcoin but nothing or only very few about other cryptocurrencies, like Steem.
As a collector of commemorative crypto-coins, I decided to make photos of my collection and share them with others. I declare them public domain, please feel free to use them and copy, share, modify. Click on the photos for better resolution.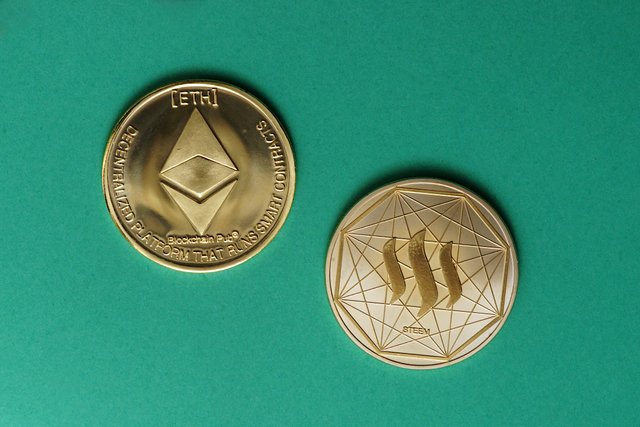 Steem & Ether
Previous parts of this photo series: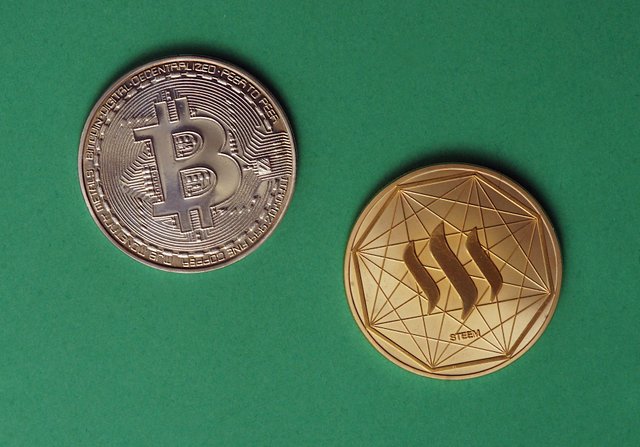 Steem & Bitcoin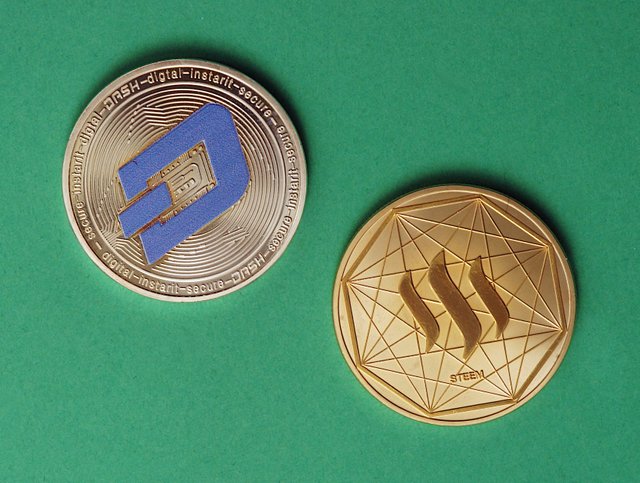 Steem & Dash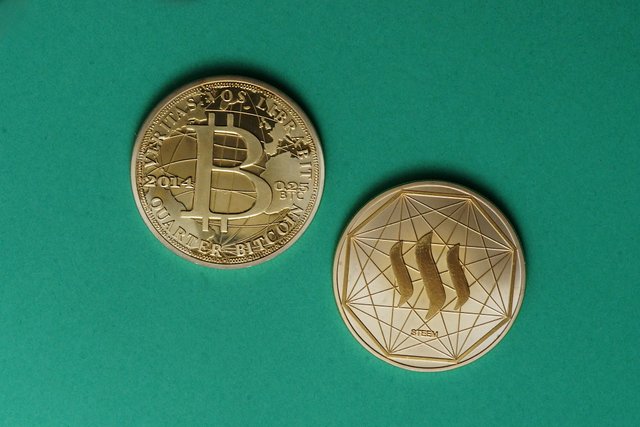 Steem & Bitcoin