Everything is so unbelievably, incomprehensibly great. Everything. What a concept to try and wrap a mind around. Not that "nothing" is any more forgiving when we attempt to understand it though... Come to think of it, as I like to do, does "everything" include "nothing"? It seems that it does. That is, if "nothing" is "something" at all...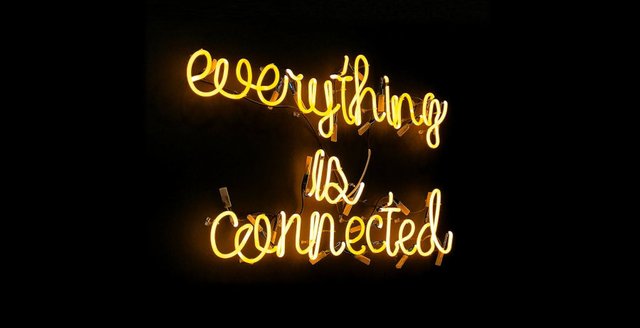 Image by Daria Shevtsova - source: Pexels
So, this is a nigh impossible task; a post trying to cover everything, or even just everything that's majestic in this existence, as this person, on this planet, in this universe, would produce enough material to create a second universe, or multiverse for that matter. Still, like all "grand ideas", it's fun to give it a try anyway. And since we're just talking about my daily post here, nothing vital's at stake; the universe won't end if I fail miserably here. The worse that can happen is that you, dear reader, would feel robbed from a slice of your life, valuable time never to be regained or reclaimed. Which in turn would make me feel, well, not good. But the world won't end if I fail, not even if I cheat a little...
Everything is essential. Not just the concept, but literally everything, whatever the limits are to its contents, wherever its borders reside. Everything is essential, and the whole as well as any random subdivision thereof is majestic. This is a truth I feel in my bones; just like you and I now share a connection, everything shares a connection. Everything on the extremities of everything, if these exist, and everything in between is connected. We are but an observer of the everything in which we exist, and at the same time that everything exists inside us; you're thinking about it right now...
It's difficult to imagine that our fates are somehow connected to whatever is on the other side of everything, but they are. I'll try to illustrate the majestic interconnection of everything by dropping down the scale just a little. Like I said, everything will do just fine, even if I cheat a little. Let's turn down the scale to this shared living spaceship we speed through the universe on; planet Earth. And let's concentrate on that planet's most abundant molecule, water, and it's dominant life-form, humans. So to start seeing how interconnected everything is, you should know that there's a very good chance that you've drunk a molecule of water that was once swallowed by Gandhi, or one that was consumed by Hitler, or Socrates, Caesar or Christ. All of them actually and you can throw in some dinosaurs in that mix too. Through Evapotranspiration and the Water Cycle, water literally gets everywhere and gets in contact with everything, and everyone. It's also almost certain that you drank the same water molecule twice; this is just a function of chance, as there are many more molecules of water in one liter, than there are liters of water in all the oceans of the world added together. We Drink the Same Water that Socrates, Jesus, and Buddha Drank.
This principle is true for all molecules and elements we are made of; you probably breathe the same molecules of air that kept Caesar alive, until he was stabbed in the back that is, after which his water was definitively returned to the Earth. But this is just the start of it. All the stuff we are made of has existed since the Big Bang; materially speaking, we not only come from everything, but we were always there in a matter of speaking. The same that's true for atoms, electrons, molecules and everything else, is true for us too, dear reader; we're all connected, all our fates are spun in the same web that holds together everything else. We're part of it, as much as it is part of us, and through it we reach and influence each other in this material conscious experience we all share, have always shared, since the alleged beginning of it all. Did you know that all the atoms in your body are replaced every 5 years? If you think you're the same person as 5 years ago, you might reconsider. Or you might give credence to the idea that whatever you are, you're not (just) the stuff that you're made of. You're made of everything, and you're majestic.
If "nothing" is the opposite of "something", what then is everything's antonym? And if "everything" is the opposite of "nothing" is everything then the same as "something"? ... I'll take the easy way out here and say that "nothing" doesn't exist and has never existed. In that case "everything" is simply all "somethings." And that, my spiritual material friend, is literally ALL that MATTERS ;-) Please, do watch this short video while considering what you've just read to fully appreciate how closely the universe's net is knit, and how we fit in...
We Are All Related
---
Thanks so much for visiting my blog and reading my posts dear reader, I appreciate that a lot :-) If you like my content, please consider leaving a comment, upvote or resteem. I'll be back here tomorrow and sincerely hope you'll join me. Until then, keep steeming!

Recent articles you might be interested in:





Thanks for stopping by and reading. If you really liked this content, if you disagree (or if you do agree), please leave a comment. Of course, upvotes, follows, resteems are all greatly appreciated, but nothing brings me and you more growth than sharing our ideas. It's what Steemit is made for!





I am a proud helpinaut! @Helpie is looking for new members! Helpie has been growing nicely and we are always on the lookout for new valuable members. We are very supportive and community oriented. If you would like to be scouted for @helpie , please drop a comment on THIS POST or contact @paintingangels on discord at paintingangels(serena)#3668.




Just for Full Disclosure, I'm invested in these crypto-currencies:

Bitcoin | Litecoin | EOS | OmiseGo | FunFair | KIN | Pillar | DENT | Polymath | XDCE | 0x | Decred | Ethereum | Carmel | XYO





@helpie is a WITNESS now! So please help @helpie help you by voting for us here!