In political and economical discourse there's a lot of common misconceptions and false dichotomies being kept alive by the capitalist narrative. I'll review just a couple of them here, but it's not even the tip of the tip of the iceberg and I hope you'll find enough reasons to seek out more "obvious truths" that simply aren't true at all.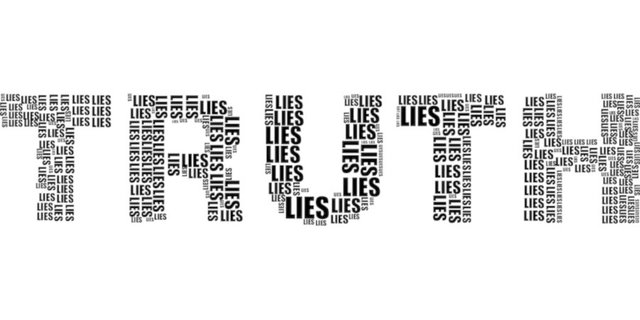 Image by GDJ - source: Pixabay
I often hear and read that taxes are theft, and if you take it on face value, taxes are indeed based on taking money from one person, involuntarily no less, and giving it to someone else. "Why should I give away part of my hard earned money to an incompetent government who then pays for the education of the children of lazy parents who didn't work hard like me to pay for their children's education?" Unfortunately this kind of statement is misguided on so many levels... First, we only wish tax money was spent so wisely as to pay for poor children's education. The reality is that much of the tax money goes straight back into the pockets of those who complain most about paying taxes, in the form of government hand-outs and tax-cuts and contracts for the largest corporations and richest individuals. Schools are increasingly left to their own devices, forced to become for-profit institutions in the dominating narrative of privatization. No more canteens with healthy food for almost no money, but a Coke- and Snickers bar vending machine in the hallway.
"But you have to admit that the rich are taking their share of the burden; the top 1% pays more taxes than the bottom 90% combined; 37.3% for the 1%, 30.5% for the bottom 90%. So please stop with this nonsense of raising taxes on the rich even more; they'll leave the country and take their jobs and ingenuity with them. If you're still not convinced: the top 50% of taxpayers paid 97% of total individual income taxes. Please go away." All the numbers are correct here and it seems I should really shut up now and thank the billionaires for their generosity... (source: Bloomberg, Top 3% of U.S. Taxpayers Paid Majority of Income Tax in 2016) But not really; it's nonsense even if the numbers are correct. Remember: there's lies, damn lies, and statistics. The big omission from these numbers is that the bottom 50% don't have anything or even have a negative net-worth. If I earn 10 bucks an hour and pay 3 dollar in taxes, I've contributed fairly. If I earn 100.000 dollar an hour and pay 100 dollar in taxes, I've contributed more absolutely, but I've contributed unfairly. So stop your whining on behalf of those poor billionaires. I know you hope to become one of them, but until you do (99.999% of you won't), change your tune.
Misconception number 2000: equality of opportunity is good, equality of outcome is bad. Again, a valid statement on the face of it, but utter nonsense when even a smidgen of scrutiny is applied. What does "equality of opportunity" even mean? And who in all of human history has ever campaigned for "equality of outcome"? Even Marx didn't. Let me just say one sentence to once and for all disabuse you from this false dilemma: one generation's outcome is the next generation's opportunity. See? It's nonsensical to try and draw a hard line between the two. Equality of opportunity speaks to our sense of justice, it's the famed "level playing-field" the free market proclaims to be. But it can't be and will therefore always be an affront to our sense of justice when left unchecked. In theory, democracy is the ultimate leveling tool as it's the system in which we all have equal opportunity to vote for the changes we wish for. In practice this will never work until democracy is expanded into the economy, which is the central idea behind every form of socialism ever. This is all we can do, all we must do; to try and find a way toward satisfying our sense of justice as much as possible.
I could go on for a while here, but you know that already if you've read anything by my hand before. All through written human history every place and time have had their narrative to justify the existing hierarchical class-structure, mystical stories that don't hold up to scrutiny but offer a firm and plausible explanation for one's lot in life. The "Divine right of kings" was the political and religious doctrine that justified feudalism, in our time we have intellectuals like Jordan Peterson selling us stories about lobsters to prove that capitalism is just an expression of the natural, competence and effort-based, hierarchy of men. In other words, the myth of the meritocracy. But I'll stop here, dear reader, and hope you don't take for granted all of capitalism's blessings as much of them are quite the opposite. Here's a hilarious video about capitalism as a video-game:
Capitalism, my official review
---
Thanks so much for visiting my blog and reading my posts dear reader, I appreciate that a lot :-) If you like my content, please consider leaving a comment, upvote or resteem. I'll be back here tomorrow and sincerely hope you'll join me. Until then, keep steeming!

Recent articles you might be interested in:





Thanks for stopping by and reading. If you really liked this content, if you disagree (or if you do agree), please leave a comment. Of course, upvotes, follows, resteems are all greatly appreciated, but nothing brings me and you more growth than sharing our ideas. It's what Steemit is made for!





I am a proud helpinaut! @Helpie is looking for new members! Helpie has been growing nicely and we are always on the lookout for new valuable members. We are very supportive and community oriented. If you would like to be scouted for @helpie , please drop a comment on THIS POST or contact @paintingangels on discord at paintingangels(serena)#3668.




Just for Full Disclosure, I'm invested in these crypto-currencies:

Bitcoin | Litecoin | EOS | OmiseGo | FunFair | KIN | Pillar | DENT | Polymath | XDCE | 0x | Decred | Ethereum | Carmel | XYO





@helpie is a WITNESS now! So please help @helpie help you by voting for us here!