Miraculous doesn't begin to describe the most abundant substance on Earth. More than 70% of the planet and also more than 70% of our bodies are made of that substance. Without it, life as we know it wouldn't be possible. Really, water is the mother of all living things on this planet.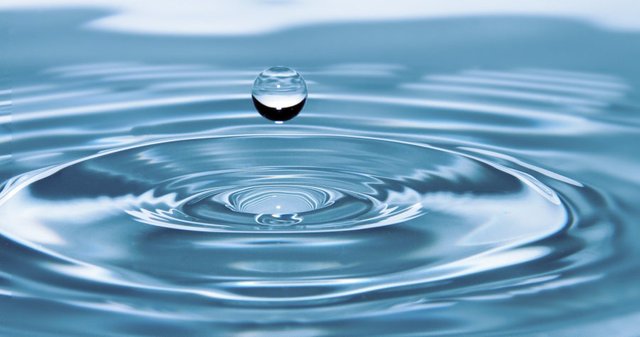 source: Pexels
I've written about this a couple of times already, but I can't help but coming back to the life giver. Here's one I did on the work of Masaru Emoto and how water reacts to human thoughts, emotions and music: Wonderful Water There are many studies about water's many anomalies and there's even strong indications that water can remember everything it comes into contact with. It all started, in the mainstream that is, in 1988, when French immunologist Jacques Benveniste got caught up in a huge controversy over a paper he published in the scientific journal "Nature", in which he supported the concept of homeopathy and even suggested that water had a way of remembering things.
Water memory is the purported ability of water to retain a memory of substances previously dissolved in it even after an arbitrary number of serial dilutions. It has been claimed to be a mechanism by which homeopathic remedies work, even though they are diluted to the point that no single molecule of the original substance remains.
source: Wikipedia
Benveniste inspired others to follow up on his work, but never has any of them penetrated into the public consciousness as these ideas remain shunned by mainstream science and scientists, even when they admittedly know next to nothing about water's many anomalies and its remarkable molecular structure. If water wouldn't have behaved completely different than all other known liquids, life on Earth would have ended a long time ago, or maybe it wouldn't have started at all. As far as we know, life began in water. Water is the only substance that is lighter in its solid form than its liquid form, which means that water freezes on the surface only as ice floats on liquid water. A layer of ice insulates the liquid water beneath it, allowing it to remain liquid; lakes and oceans never freeze all the way to the bottom. If water would have behaved like any other substance, it would freeze completely, killing any or most lifeforms in it.
Water holds its temperature longer than other substances. When you live near a large body of water, like near a sea, the difference between summer- and winter-temperatures is much smaller that when you live deep into a continent. Regions near the sea have a much more moderate climate in that way and it's because the nearby water has a cooling effect in the summer and a warming effect in the winter; water is cooler than land in the summer and warmer than land in the winter. It's proposed the the fact that we, along with most other living things, are made of more than 70% water, enables us to better regulate our body-temperatures. A water molecule has two atoms of the most abundant element in the universe, Hydrogen, and these are responsible for much of water's anomalous structural behavior in its different states of solid, liquid and gas. There's even a fourth state suggested for water as you can see in the video. If even something as commonplace as water is so miraculous, holds so much mysteries, surprises and wonder, I think it's safe to say that life IS a miracle, as are we.
The Fourth Phase of Water: Dr. Gerald Pollack at TEDxGuelphU
---
Thanks so much for visiting my blog and reading my posts dear reader, I appreciate that a lot :-) If you like my content, please consider leaving a comment, upvote or resteem. I'll be back here tomorrow and sincerely hope you'll join me. Until then, keep steeming!

Recent articles you might be interested in:





Thanks for stopping by and reading. If you really liked this content, if you disagree (or if you do agree), please leave a comment. Of course, upvotes, follows, resteems are all greatly appreciated, but nothing brings me and you more growth than sharing our ideas. It's what Steemit is made for!





I am a proud helpinaut! @Helpie is looking for new members! Helpie has been growing nicely and we are always on the lookout for new valuable members. We are very supportive and community oriented. If you would like to be scouted for @helpie , please drop a comment on THIS POST or contact @paintingangels on discord at paintingangels(serena)#3668.




Just for Full Disclosure, I'm invested in these crypto-currencies:

Bitcoin | Litecoin | EOS | OmiseGo | FunFair | KIN | Pillar | DENT | Polymath | XDCE | 0x | Decred | Ethereum | Carmel | XYO





@helpie is a WITNESS now! So please help @helpie help you by voting for us here!