People get mad fast in groups. They come back to their senses slowly, and individually. I can't remember right now who said this, but I can see the wisdom on these words because I've seen, and experienced, the reality they describe myself. And I believe you have too, dear reader.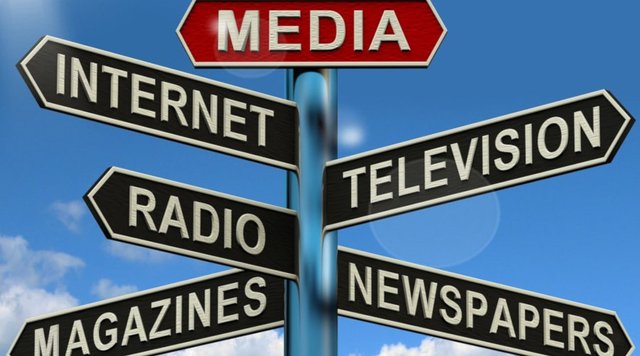 source: Wikimedia Commons
Ever been to the cinema and heard multiple people yawn? And maybe that sparked inside you an irresistible urge to yawn yourself? Or how about the contagiousness of laughter? Have you ever experienced that? If not, watch the video at the end to change that. And if you have, watch the video anyway, it's funny :-) In today's short post I just like to share with you that this phenomenon, our natural ability to act as one, to affect each other with our presence, is our greatest strength. Evolution has determined that we, like any other social creature, are equipped with the tools to band together because it increases our chances of surviving as a species. By working together in ever larger groups we have become the dominant species on the planet, on top of all food-chains.
There is an ideology however that has convinced most people that the opposite is the truth; most people have an in-bred belief that humanity's path along history has been set and determined by a small group of very special individuals; the great scientists, philosophers, kings and more recently the great entrepreneurs who's inventions make life better for everyone. Jeff Bezos made a website and a book-store. Alongside him there were thousands of similar website-store combinations that failed; most famous of them is pets.com I believe, where people could buy food and accessories for their pets. Now Bezos has buy everything dot com and is fast becoming a monopoly as he's slowly buying up parts of the entire supply-chain. He's worth 125 billion dollar roughly and makes in one day an amount of money his employees would have to work for more than 600 years. He made a website. He invented nothing. He makes his website on the government (tax-dollar) funded internet. He gets money from that same government because he's in the class of people that owns the government. He has payed 0 dollar on income taxes last year and had to be ordered to pay his employees a normal wage.
Charles Koch: Political System 'Rigged,' But Not By Me
Steve Jobs and Bill Gates invented nothing. They made technology based on tax-dollar funded research. They both stole the idea that made them rich, although their kind of stealing is legal. The Koch brothers inherited their father's oil-company, who in turn made that company after he had helped the Soviet Union to build theirs. Now the Koch brothers use their billions of dollars to fund campaigns, found organizations like the Tea Party, conservative think-tanks like the Cato Institute, everything to influence politicians and public opinion to serve their profit based needs. In the video above is one of the brothers defending his enormous amount of influence on American politics. See if you can catch the lies (in almost every sentence). I'll do one. He says somewhere at the start: "My fundamental proposition is that to have a free society it needs to be based on 'you succeed by helping others improve their lifes'." That's his call for more deregulation and a smaller government by repeating the oldest capitalist lie in existence. You succeed by maximizing profits ear mr. Koch, and you know it.
These individuals are now taking advantage of our greatest strength. You see, the way we communicate is the nervous system of society, in our era that means that the media are our nervous system. Mainstream as well as online media are owned by a small number of billionaires; they own humanities nervous system. All mainstream media around the world is owned by 6 companies, online media is owned by Silicon Valey. Communication is everything, really, because it is what we use to make and break each other, to determine the borders of our ideological and political affiliations, and we do that together by exchanging opinions. In fact, almost everything we know, or think we know, has at some point been told to us. The problem is that opinions are set and determined by the ones with the most power to communicate, the ones that are able to let their voices be heard in many households instead of just his friends and family. They determine what the friends and families will be talking about by shaping their material reality as well as the boundaries of their ideological spectrum. And these borders are firmly set within the ideological space that's beneficial to themselves.
You never see fascism or racism rear their ugly heads in times and places of material abundance; when everyone is doing okay, everyone is welcome. When every family is fed, clothed and housed, no one opposes the taxes payed that make it possible for everyone to be fed, clothed and housed. In the 1990s someone like Trump would be voted away like the opportunistic clown he is, and Boris Johnson would stay at the fringes of political discourse, where he belongs. The political and public discourse changes when times are bad, which is no surprise as we are material creatures that need to prosper in a material world, and it's our material reality that determines much of our opinions and thus the way we communicate those opinions. The billionaires who have shaped our material reality to one of the biggest gap between rich and poor in the history of mankind are leading the way in shaping public and political discourse such that we keep pointing fingers at each other in a magnificent 21st century display of "divide and rule." I can only hope that one day, looking back, we can all laugh about how silly we were...
Diablo Immortal: Interview with an Blizzard employee
---
Thanks so much for visiting my blog and reading my posts dear reader, I appreciate that a lot :-) If you like my content, please consider leaving a comment, upvote or resteem. I'll be back here tomorrow and sincerely hope you'll join me. Until then, keep steeming!

Recent articles you might be interested in:





Thanks for stopping by and reading. If you really liked this content, if you disagree (or if you do agree), please leave a comment. Of course, upvotes, follows, resteems are all greatly appreciated, but nothing brings me and you more growth than sharing our ideas. It's what Steemit is made for!





I am a proud helpinaut! @Helpie is looking for new members! Helpie has been growing nicely and we are always on the lookout for new valuable members. We are very supportive and community oriented. If you would like to be scouted for @helpie , please drop a comment on THIS POST or contact @paintingangels on discord at paintingangels(serena)#3668.




Just for Full Disclosure, I'm invested in these crypto-currencies:

Bitcoin | Litecoin | EOS | OmiseGo | FunFair | KIN | Pillar | DENT | Polymath | XDCE | 0x | Decred | Ethereum | Carmel | XYO





@helpie is a WITNESS now! So please help @helpie help you by voting for us here!