Week 9 - Pay It Forward Curation Contest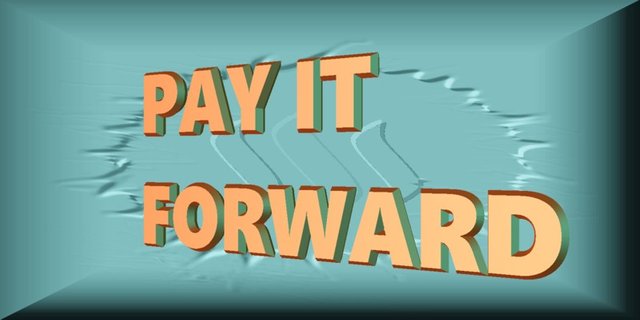 I managed to find a couple of off beat blogs this week. For me the creativity is not contained in the just individual post. I was intrigued by how both of these bloggers have added dimension with their overall content strategy.

@janton
(44) A Texan who writes all sorts of interesting topics. This post takes us to a little town forgotten by time. The pictures look like greeting cards. The thoughts on the Amish and technology are insightful. But what hooked me is the blogger has a sense of humor. Keep an eye out for his redneck jokes in every post for a good chuckle.
https://steemit.com/culture/@janton/the-wisdom-of-the-amish
I was delighted to stumble across @dog-marley (39)
Just your average day to day events journal, but from the perspective of a dog.
If nothing else this dog deserves points for creativity.
Here is a fun read. Poor Marley seems to be traumatized at walk time fairly often.
https://steemit.com/dogs/@dog-marley/sweet-as-sugar
There are so many amazing people here on Steemit. The pay it forward philosophy seems to run throughout the platform. This can make it difficult to choose just one to highlight.
I finally settled on @davemccoy. Seems like every thing he does is aimed at helping out the little guys. I have nicknamed him Steemit Santa. The guy is always tossing out nickles the way Santa use to throw out those little chocolate coins. The recent @dustsweeper project alone (by him and @danielsaori) has the potential to help every person on the platform.
He is out there helping everybody every day. I have gotten my fair share of nickles and good advice as well as the little things he thinks I didn't notice.

My entry for week 9 Pay It Forward Contest.
All the details can be found here
https://steemit.com/payitforward/@thedarkhorse/week-9-pay-it-forward-curation-contest
Special thanks to @thedarkhorse For giving us all an opportunity to pay it forward
Also @wolfhart Who not only provided a home on Discord, but also is always available with no nonsense advice on any Steemit topic.
@erodedthoughts, @lynncoyle1, @energyaddict22, & @wolfhart. I am in awe of how much time they put into visiting so many posts
And naturally all of the sponsors who I can't name because I am sure to miss someone.
Pay it forward image I made myself. Anyone is free to use it.
Dividers are from https://steemit.com/blog/@doctorcrypto/free-text-dividers-for-you-to-use-in-your-blog-posts