¡Hola queridos amigos! ¡Bienvenidos a este post!
Escribo hoy para comentarles sobre un hecho que considero triste y cuestionable.
En mis acostumbrados paseos por la ciudad suelo tomar fotografías de cualquier imagen que, desde mi perspectiva, considere sea interesante o con el suficiente atractivo para compartir con Ustedes. Y que, además, me permita comentarles sobre alguna situación interesante de la ciudad en que vivo.
En uno de esos paseos tuve la oportunidad eternizar en una imagen a unas lindas palmeras que se encuentran en un terreno privado, ubicado en el casco central de Lechería. Resultaban muy atractivas a la vista por su altura y la textura que se observaba a lo largo de su tronco producida por las capas de ramas viejas acumuladas; parecían barbas decorativas.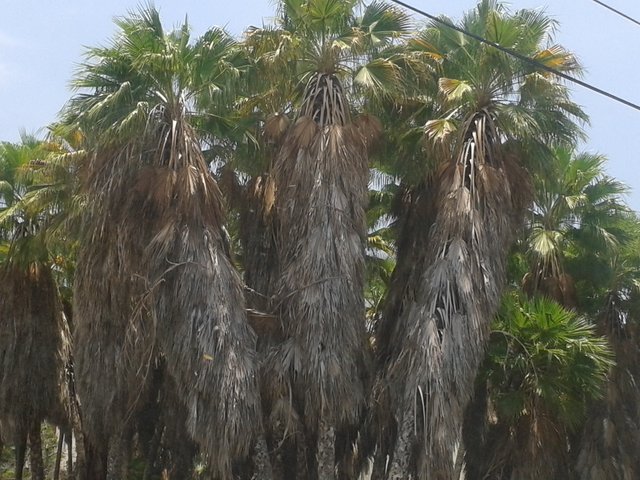 ---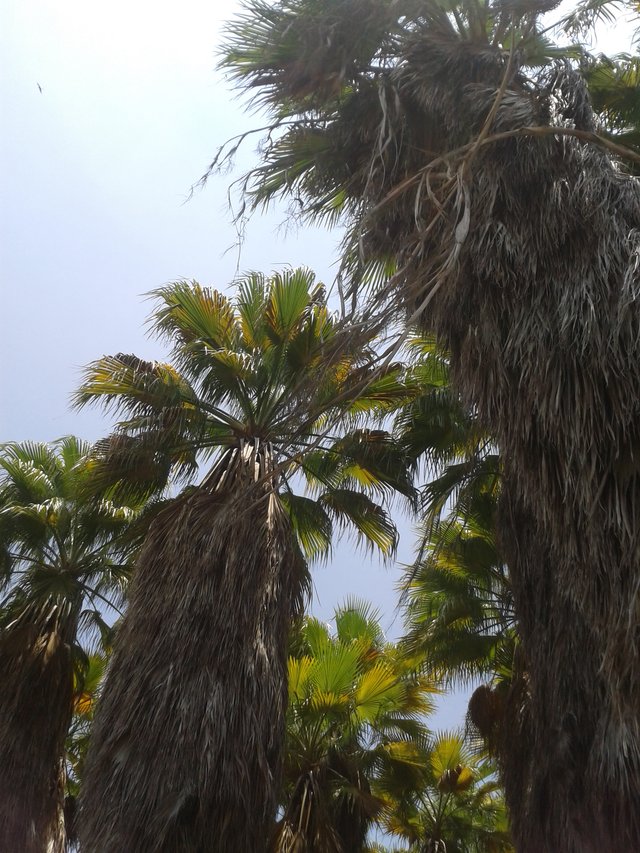 ---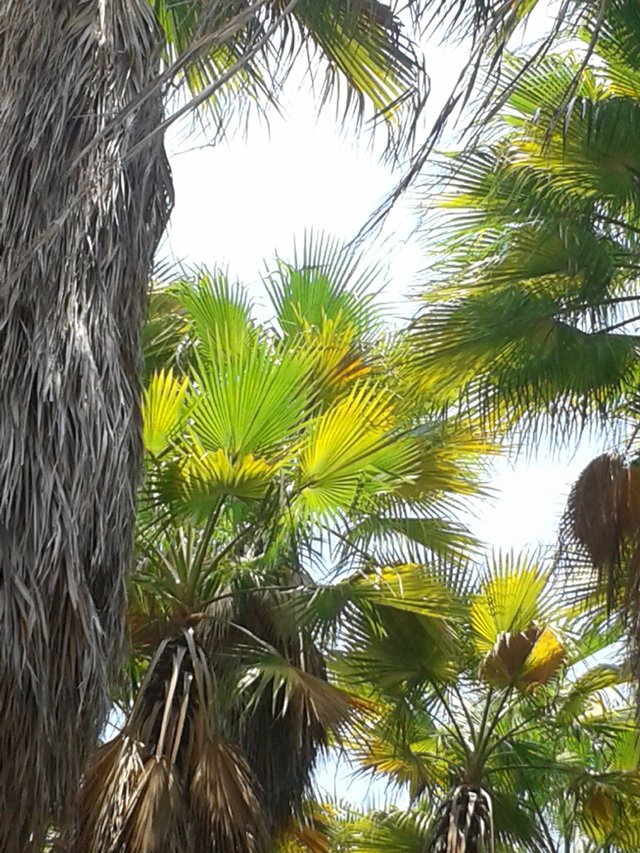 ---
Días después, retornando a mi casa, pasé nuevamente por ese terreno para mirar nuevamente a las palmeras danzantes, como les llamaba. Con tristeza encontré una imagen sumamente desoladora…… Las habían quemado….
Hice algunas pocas tomas de lo que de ellas quedaban, Tuve que hacerlo apresurada ya que alguien que se encontraba cerca comenzó a llamar al vigilante que supongo tienen en esa propiedad. También debo suponer que las quemaron para iniciar alguna construcción en ese terreno; últimamente están construyendo edificios residenciales en esa zona que, de paso sea dicho, con esta grave crisis que vivimos los venezolanos, se pregunta uno todos los días ¿quién podrá comprar algún apartamento en esas residencias? Además de muchas otras preguntas que nos hacemos …
---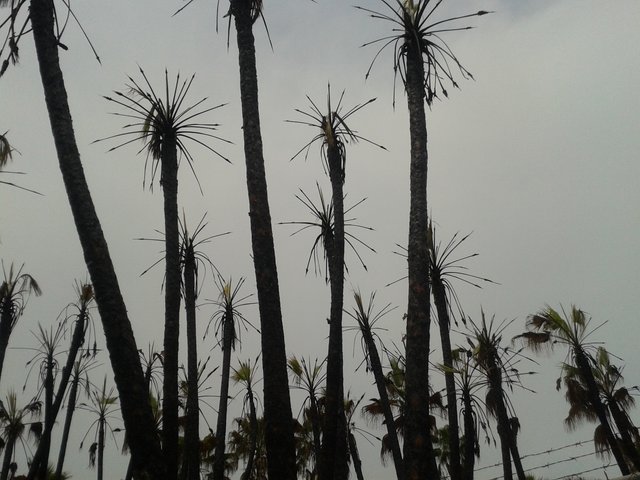 ---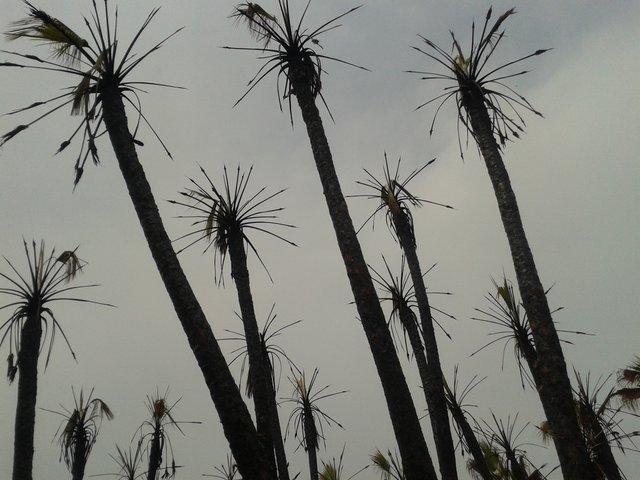 ---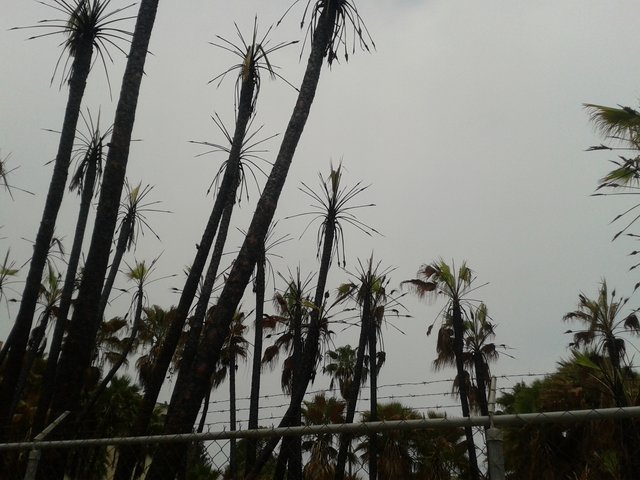 ---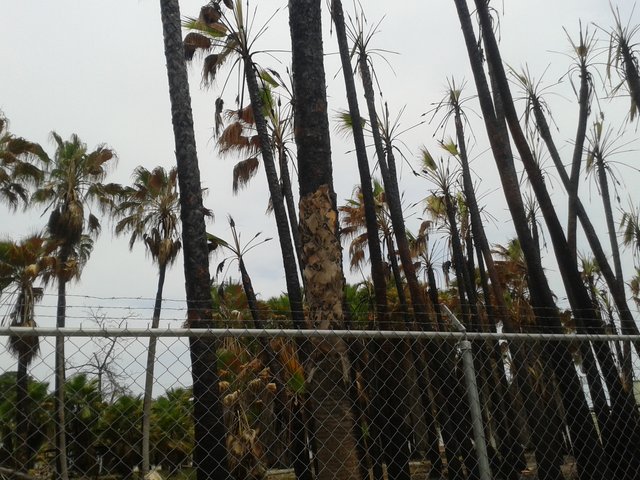 ---
Desde ese día no he querido pasar nuevamente por allí; estoy negada a ver el destino del resto de palmeras que aún estaban vivas. Que triste acabar así con las plantas ….

Soy sólo una aficionada a captar imágenes que me gustan y me atraen, con la única herramienta que poseo que es mi teléfono celular o el de algún familiar. Deseo aprender sobre este maravilloso mundo de la fotografía, por ello, he decidido iniciar este interesante viaje por el
#OnePhotoEveryday
.
Espero que mis imágenes hablen por sí solas y cuenten sus historias, y que logren llegar a ti.
I am just an amateur to capture the images I like and attract me, with the only tool I have that is my cell phone or the other one of any member of my family. I want to learn about this wonderful world of photography, for that reason, I have decided to start this interesting journey through #OnePhotoEveryday.
I hope that my images speak for themselves and tell their stories, and that they manage to reach you.
Anuncio público del proyecto OPED:


One Photo Everyday no es sólo un desafío ni sólo una serie de publicaciones sobre Steemit, sino que es nuestra manera de proporcionar valiosas imágenes a nuestra comunidad cada día para promover la narración de historias a través de la lente de las cámaras.
---
Public OPED Project Announcement:



One Photo Everyday is not just a challenge nor just a series of posts on Steemit but it's our way of providing valuable pictures everyday to our amazing community in order to promote the storytelling through the lens of the cameras. Public OPED Project Announcement:
---