Hoy continúo con este proyecto particular que me ha parecido sumamente inspirador gracias al trabajo que ha realizado, con su propio proyecto, mi amigo @lanzjoseg. Gracias a él y al trabajo que ha realizado de seguimiento del proyecto del Señor Jaro, @gamer00, denominado #onephotoeveryday, me encuentro hoy aquí.
Debo aclarar que no soy fotografa, solo soy una aficionada a captar imágenes que me gustan y me atraen con la única herramienta que poseo que es mi teléfono celular o, como en el día de hoy, el de algún familiar.
El deseo e interés por aprender sobre este maravilloso mundo de la fotografía me ha motivado a iniciar este interesante viaje por el #OnePhotoEveryday.
Espero que mis imágenes hablen por sí solas y cuenten sus historias.
---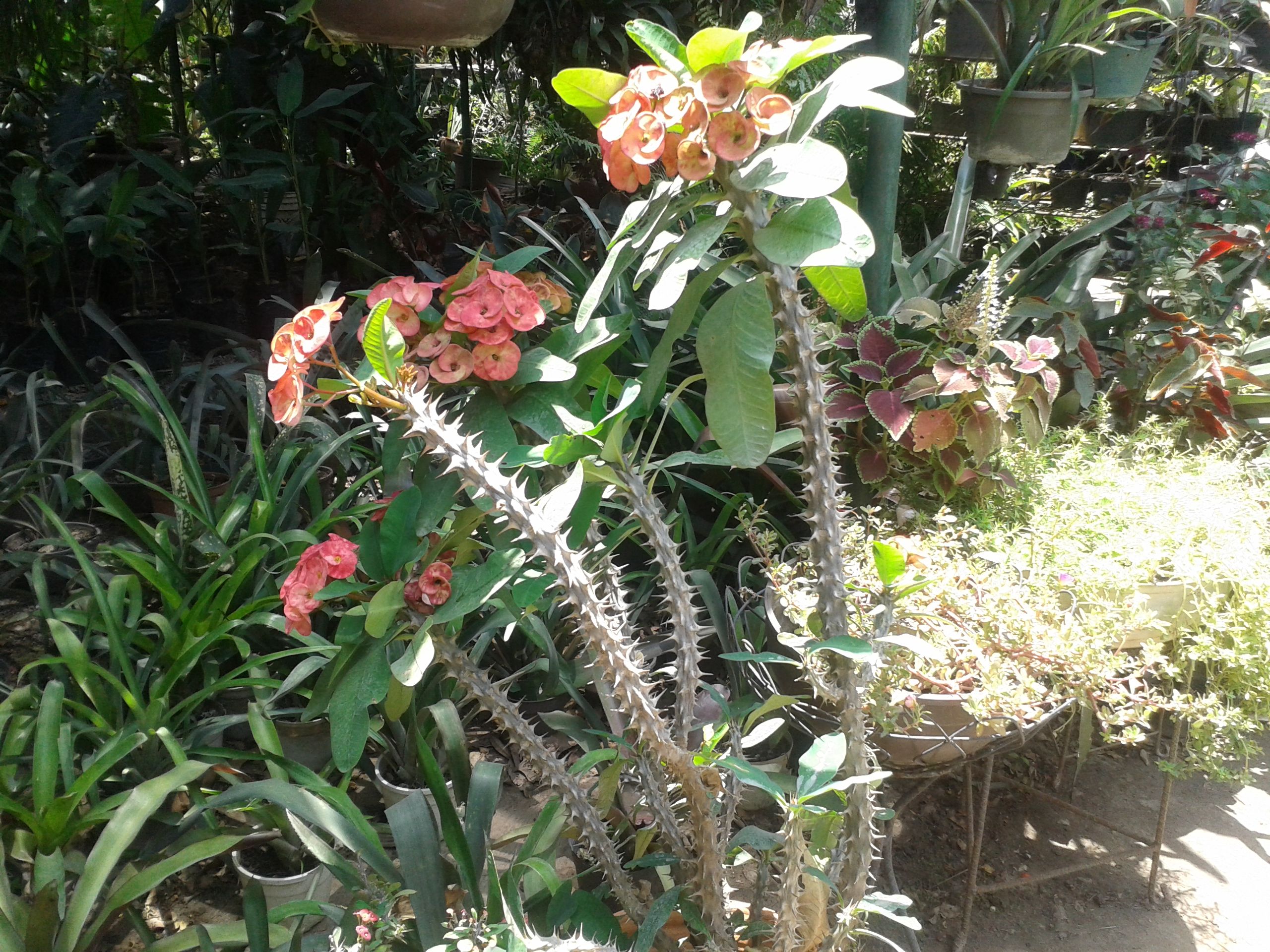 ---
Hoy fui al vivero para comprar un saco de tierra con abono para las plantas del jardín. Aproveché de caminar a través de los senderos que atraviesan toda la instalación y, a cuyos lados, se encuentran toda variedad de hermosas e interesantes plantas esperando por ser llevada a casa. Hoy no era el día para comprarlas :(
Durante el paseo por el vivero se me cruzó en el camino esta planta que desde el mes de Marzo ha atraído mi atención y ya escribí sobre ella en un post anterior, la Corona de Cristo. Aquí te dejo el enlace a esa publicación por si deseas conocer algo más sobre ella.
La Corona de Cristo:
The Crown of Throns::
Anuncio público del proyecto OPED:

One Photo Everyday no es sólo un desafío ni sólo una serie de publicaciones sobre Steemit, sino que es nuestra manera de proporcionar valiosas imágenes a nuestra comunidad cada día para promover la narración de historias a través de la lente de las cámaras.
Public OPED Project Announcement:



One Photo Everyday is not just a challenge nor just a series of posts on Steemit but it's our way of providing valuable pictures everyday to our amazing community in order to promote the storytelling through the lens of the cameras.
Source:
@palomot

Cell Phone: SAMSUNG S3 MINI
Camera Model: GT-I8190
Location : Barcelona, VENEZUELA.