---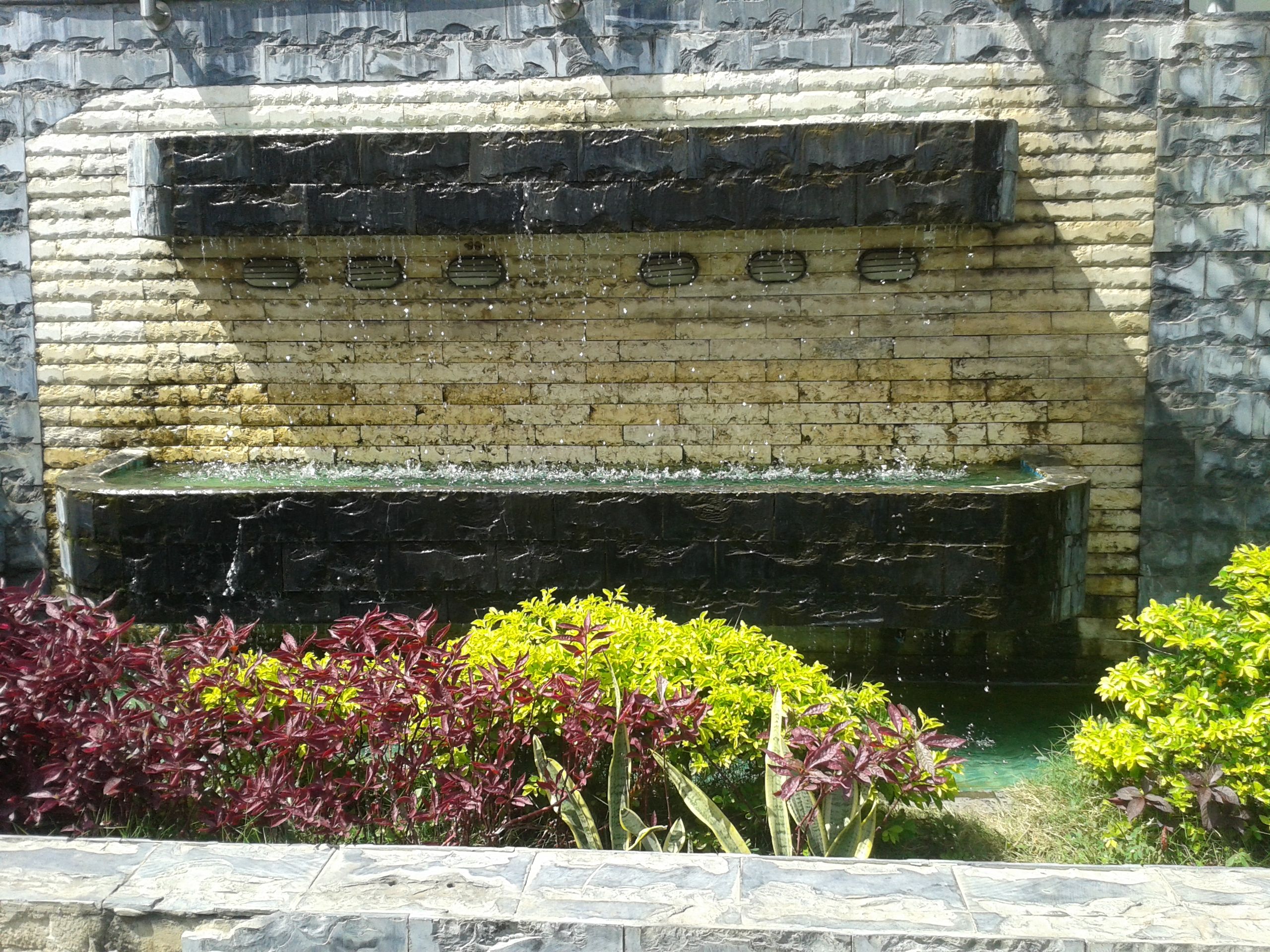 ---
Hoy les comparto dos fotos de una pequeña fuente que encontré mientras transitaba por la ciudad. Pertenece a un edificio empresarial donde se encuentran establecidos laboratorios y centros de diagnóstico por imágenes, entre otros; que aún logran mantenerse prestando sus servicios.
Lo llamativo de esta fuente fue la sorpresa que me llevé al verla funcionando. Tenía tiempo sin ver fuente mostrando su belleza y sonido, ese que produce el agua mientras alegra la vista de sus espectadores. Hasta las fuentes de mi ciudad se han entristecido por esta difícil situación que vive nuestro país, tan difícil que lo que antes podía parecernos cotidiano hoy nos asombra.
Pero bueno…. Dentro de toda esta dificultad …. Logré disfrutar de esta fuente y su alegre sonido.
---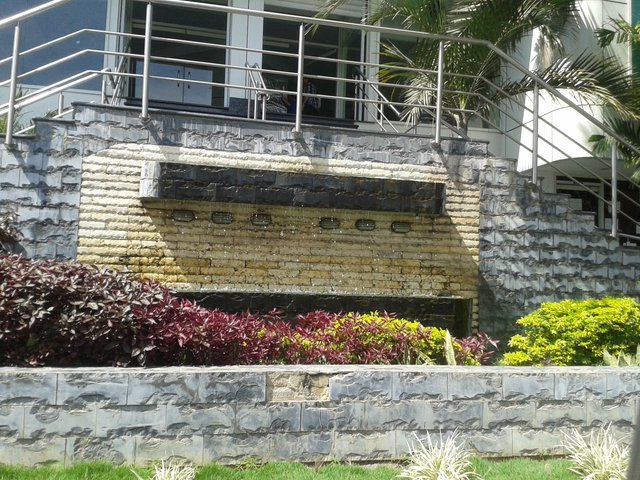 ---
Soy sólo una aficionada a captar imágenes que me gustan y me atraen, con la única herramienta que poseo que es mi teléfono celular o el de algún familiar. Deseo aprender sobre este maravilloso mundo de la fotografía, por ello, he decidido iniciar este interesante viaje por el #OnePhotoEveryday.
Espero que mis imágenes hablen por sí solas y cuenten sus historias, y que logren llegar a ti.
I am just an amateur to capture the images I like and attract me, with the only tool I have that is my cell phone or the other one of any member of my family. I want to learn about this wonderful world of photography, for that reason, I have decided to start this interesting journey through #OnePhotoEveryday.
I hope that my images speak for themselves and tell their stories, and that they manage to reach you.
Anuncio público del proyecto OPED:

One Photo Everyday no es sólo un desafío ni sólo una serie de publicaciones sobre Steemit, sino que es nuestra manera de proporcionar valiosas imágenes a nuestra comunidad cada día para promover la narración de historias a través de la lente de las cámaras.
---
Public OPED Project Announcement:



One Photo Everyday is not just a challenge nor just a series of posts on Steemit but it's our way of providing valuable pictures everyday to our amazing community in order to promote the storytelling through the lens of the cameras.
Public OPED Project Announcement:
---

Mis Primeros 20 días en #OnePhotoEveryDay
Cell Phone: SAMSUNG S3 Mini
Camera Model: GT-I8190
Location : Lechería, VENEZUELA.