Hoy fui a buscar a una sobrina al Instituto de Educación Técnica donde estudia. Este se encuentra ubicado entre mi casa y mi trabajo, allí imparten estudios en diversas áreas de la Administración de Empresas, Informática, Publicidad y Diseño Gráfico, entre otras.
Me gusta mucho ir allí porque las paredes están adornadas con Graffitis que han pintado los mismos estudiantes como actividad de algunas de sus materias. Los que más me gustan son expresión de lo que se ha denominado Arte Óptico u Op Art que es un estilo que hace uso de ilusiones ópticas.
Op Art
Es la abreviatura de "Optical-Art" es un movimiento pictórico nacido en los Estados Unidos en el año 1958, se empleó por primera vez en 1964 en la revista Times.
Es una corriente artística abstracta, basada en la composición pictórica de fenómenos puramente ópticos, sensaciones de movimiento en una superficie bidimensional, engañando al ojo humano mediante ilusiones ópticas.
Fuente:
Ya en una ocasión pude tomar una foto a uno de los Graffitis y participé en un concurso quedando en segundo lugar. Fue una gran alegría para mi sobrina ver que parte del arte que exhiben las paredes de su Instituto hubieran sido tomadas en cuenta.
Hoy les voy a dejar cinco fotos correspondientes a los Graffitis que más me gustaron. Hay muchos más, que posteriormente fotografiaré y compartiré con Ustedes. Espero que estos sean de su agrado.
---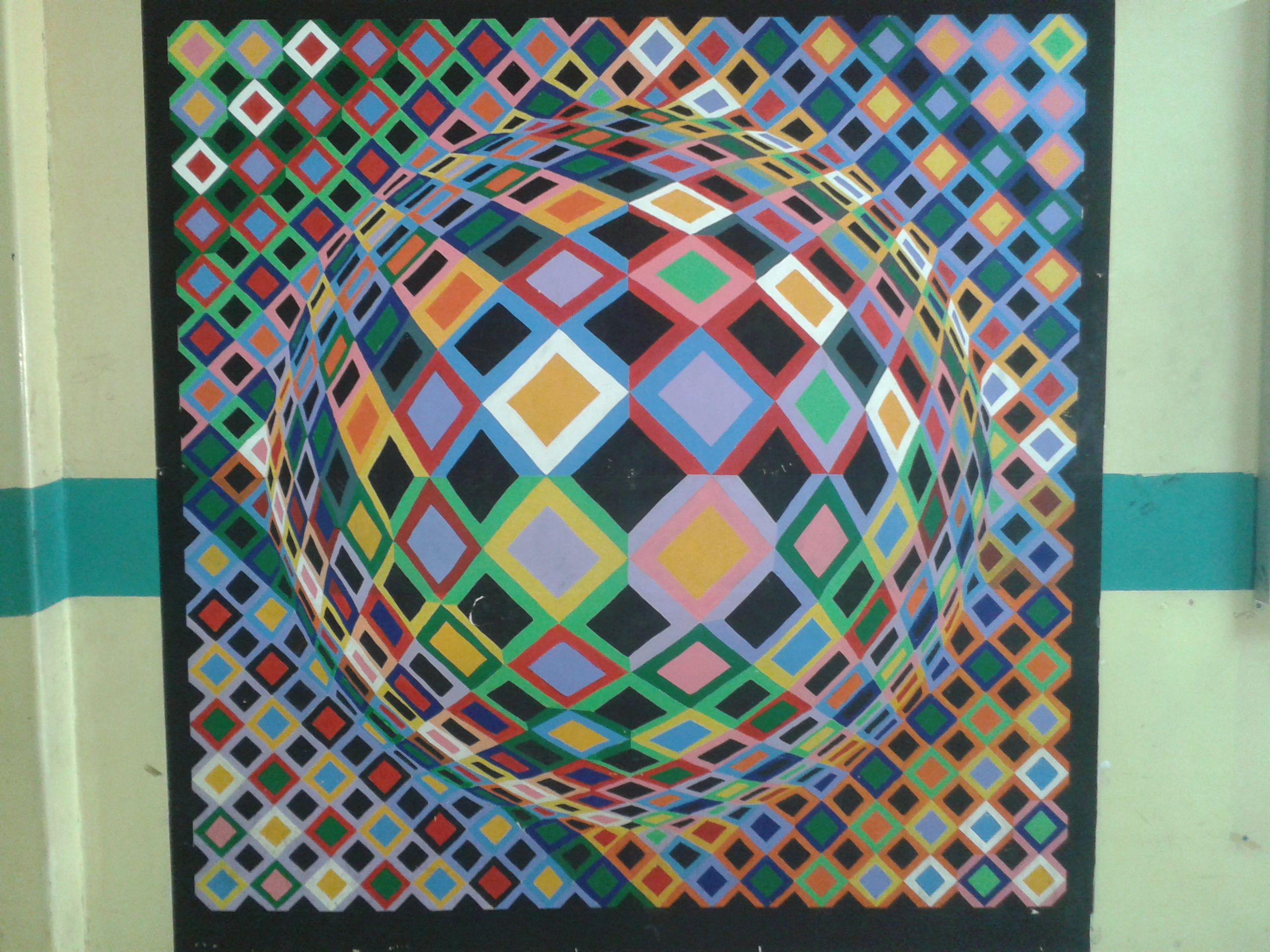 ---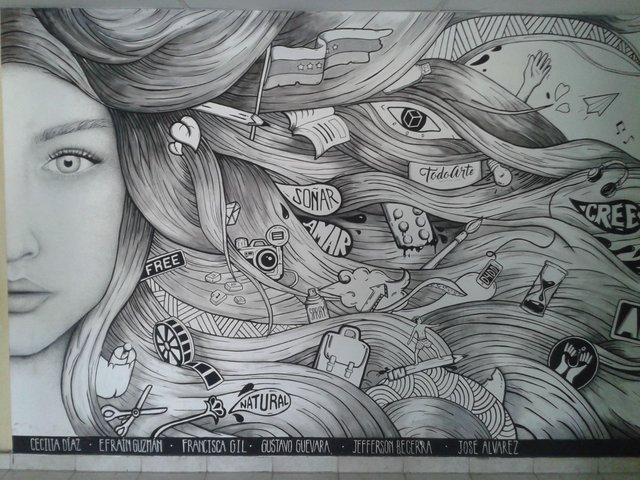 ---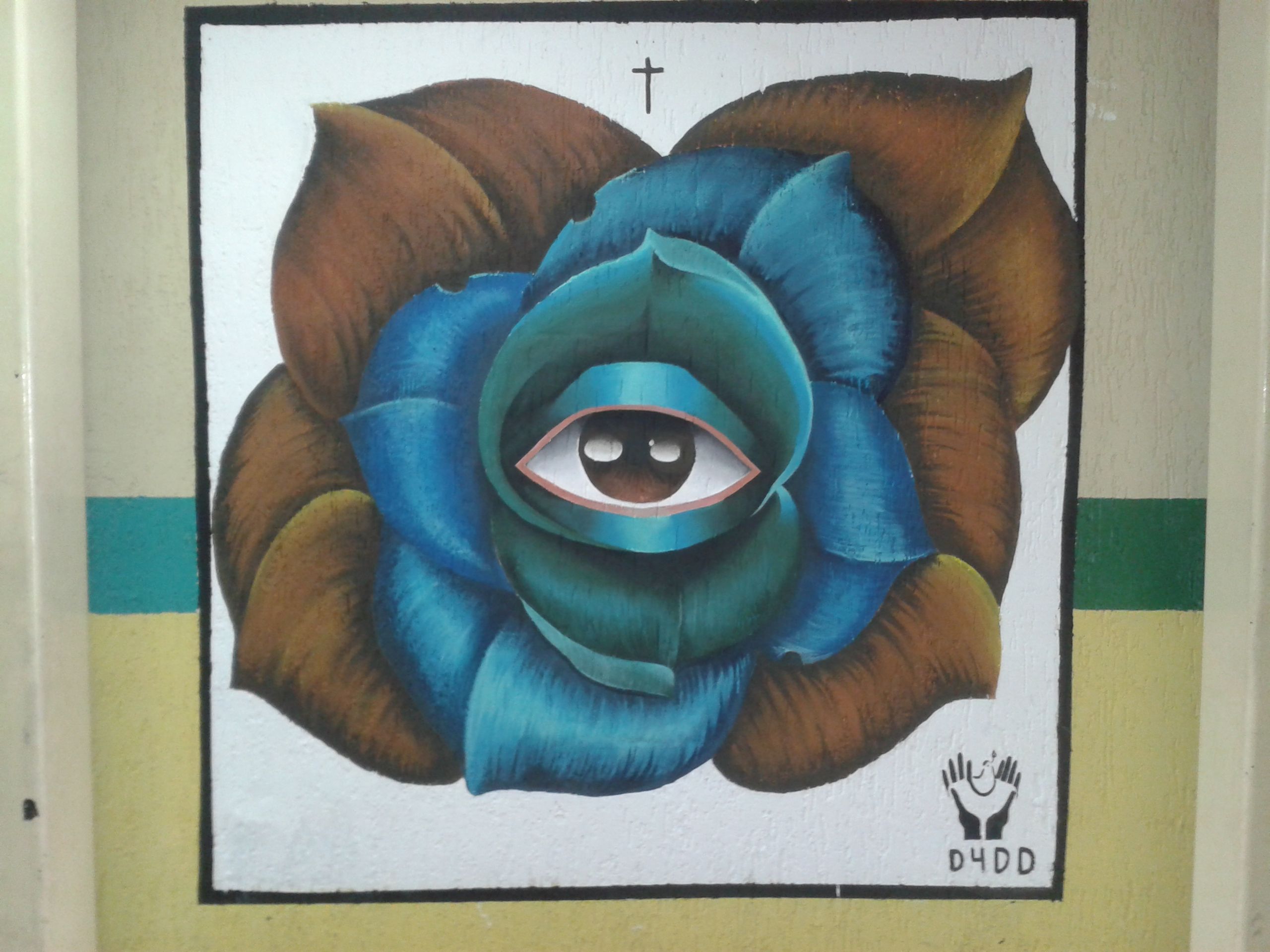 ---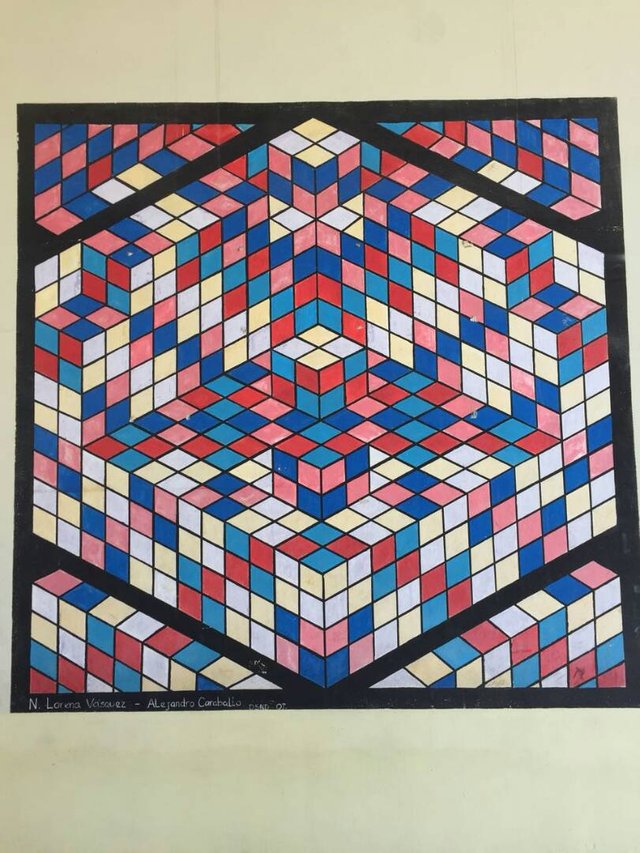 ---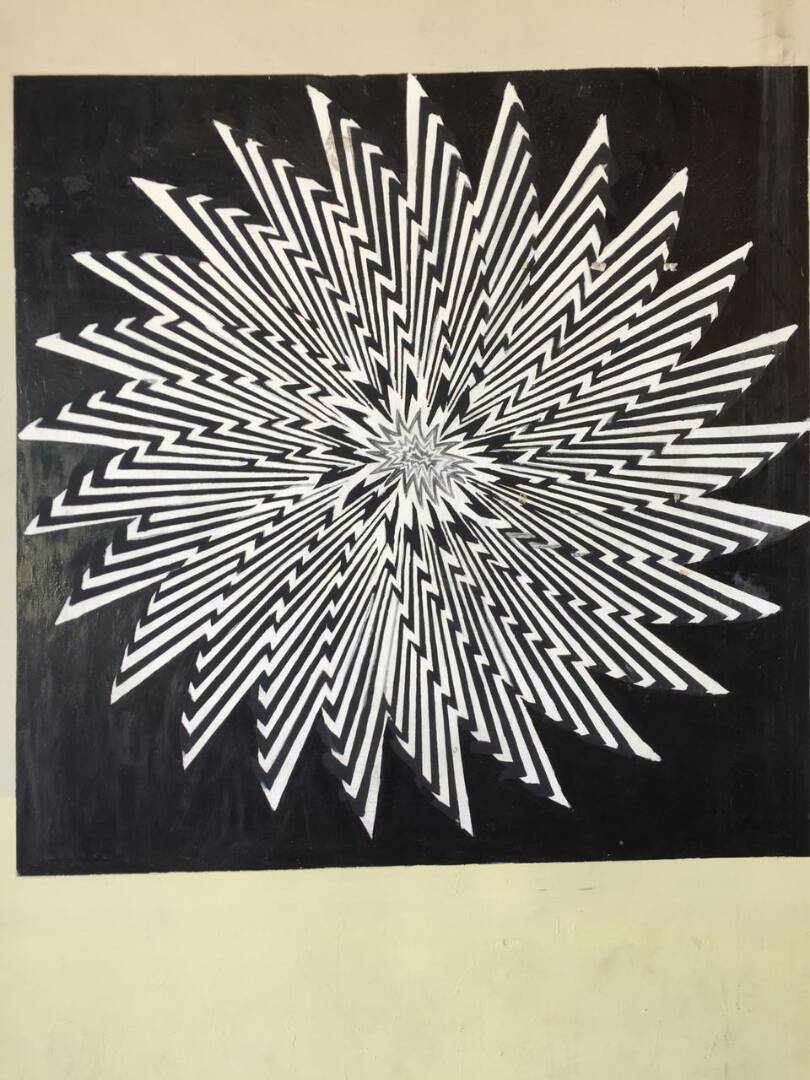 ---
El segundo Graffiti fue el que presenté en un concurso de fotografías de Graffitis.
Soy sólo una aficionada a captar imágenes que me gustan y me atraen, con la única herramienta que poseo que es mi teléfono celular o el de algún familiar. Deseo aprender sobre este maravilloso mundo de la fotografía, por ello, he decidido iniciar este interesante viaje por el
#OnePhotoEveryday
.
Espero que mis imágenes hablen por sí solas y cuenten sus historias, y que logren llegar a ti.
Anuncio público del proyecto OPED:

One Photo Everyday no es sólo un desafío ni sólo una serie de publicaciones sobre Steemit, sino que es nuestra manera de proporcionar valiosas imágenes a nuestra comunidad cada día para promover la narración de historias a través de la lente de las cámaras.
---
---
I am just an amateur to capture the images I like and attract me, with the only tool I have that is my cell phone or the other one of any member of my family. I want to learn about this wonderful world of photography, for that reason, I have decided to start this interesting journey through #OnePhotoEveryday.
I hope that my images speak for themselves and tell their stories, and that they manage to reach you.
---
Public OPED Project Announcement:



One Photo Everyday is not just a challenge nor just a series of posts on Steemit but it's our way of providing valuable pictures everyday to our amazing community in order to promote the storytelling through the lens of the cameras.
Public OPED Project Announcement:
---

Mis Primeros 20 días en #OnePhotoEveryDay
Cell Phone: SAMSUNG S3 Mini
Camera Model: GT-I8190
Location : Lechería, VENEZUELA.