Finally, UKRN! 🇬🇧 | Life Blog #15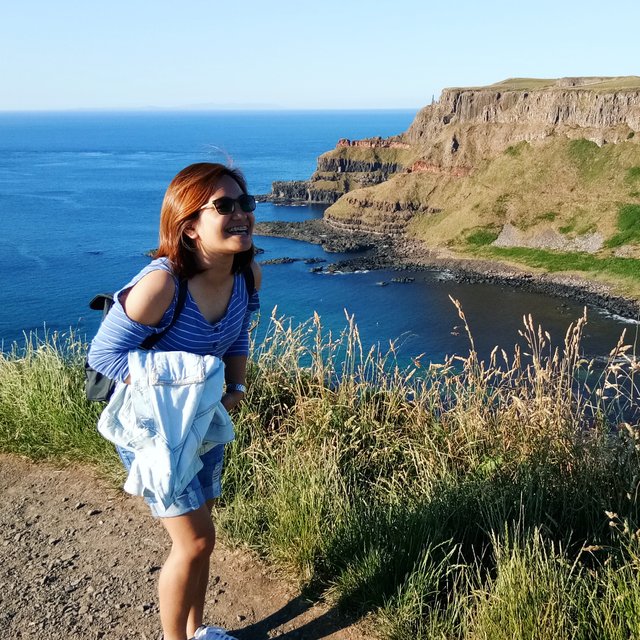 Candid shot of me at The Giant's Causeway
THE LAST HURDLE IS OVER.
'It's been an easy journey,' said no one.
I know I haven't been posting in my Steemit account since last month because I was entirely focused to reaching one of my ultimate dream, to become a UKRN, United Kingdom's Registered Nurse.
I've been busy with work and at the same time studying for the OSCE's, or Objective Structured Clinical Examination, where we had to perform 2 random Nursing skills and a scenario as a basis for our APIE (Assessment, Planning, Implementation, and Evaluation) having only 15 minutes to finish each station, making a total of 6 stations for the said exam day.
This OSCE, if passed, will grant us our pin, same like getting our PRC license back in the Philippines where NMC or Nursing and Midwifery Council is the regulatory board for all nurses and midwives practicing in the UK.
I practiced diligently. I studied as much as I can but most importantly, I prayed hard.
It actually took me two years to get to where I am right now. To be honest, I almost gave up. I even got depressed last year because I couldn't get that much needed grade for my English Exam.
It took me three times to eventually get a 7 band score for my writing after getting 6.5 twice. It was awfully expensive but passing it for the third time was a great relief. It felt like seeing the light at the end of the tunnel that I still have high hopes of reaching my UK dream.
I never thought I'd get pass through it. After I passed my english exam last September of 2017, the next steps were a lot faster. I passed the computer-based test or the CBT which was a nursing-related 4-hour like board exam, and got to process my papers within 4 months including Visa and medical exams.
It was a 2 year preparation because I applied for the job abroad last May of 2016 but as I said, I got stuck because I wasn't able to achieve my required score for the English exam which was the very first thing I needed to proceed with my application.
It was indeed one of the toughest but most fulfilling moment in my life; to become a fully Registered Nurse in The United Kingdom.
HOW MY DREAM STARTED
I never thought of being a nurse since day 1, but a doctor and ever since I was young, I have always dreamed of going to Europe.
During the outflux of nurses going abroad years ago, and my dream of being a doctor, I decided to take up nursing as my pre medicine.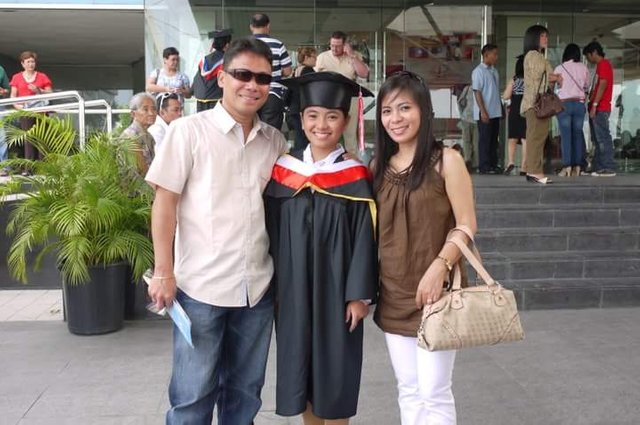 Graduation day with my parents
Days and years went by, I actually found myself getting tired of studying and reading endless pages of books which got me thinking twice of pursuing my career as a doctor.
I actually fell in love with nursing even though I did not at first. The opportunity of going abroad came. I took the chance hoping to fulfill my UK dream and experience a greener pasture.
Fast forward, I'm here now at Northern Ireland, living each day thankful and blessed for all the wonderful things, include the failures, that had happened in my life.
Without all those struggles, I never would have reached here.
By the way, I'll be so glad to share with you guys all my little adventures here and I hope you'll look forward to it.
All the love,
😘