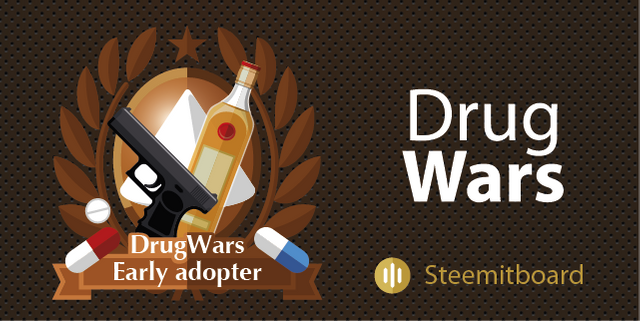 So … you were one of the first to join the family? You may even feel addicted to it?
Good. 'Cause a man who doesn't spend time with his family can never be a real man.
Don Vito Corleone
This has made Drugwars' (god)fathers very happy and they asked @steemitboard to create a special badge to thank you for your support.
A new badge in your personal awards bag
All DrugWars early adopters will be awarded a brand new badge:

Do you want to reuse it in your publication? That's quite easy!
If you own the badge, insert the following code in your posts or comments:
http://steemitboard.com/@username/dw-early.png
Do not forget to replace username with you own account name.
@steemitboard will notify you as soon as it is available on your board.
Benvenuto a tutti in famiglia!
---
Support the @steemitboard project and vote for its witness!
---
Steemitboard is a project created by @arcange