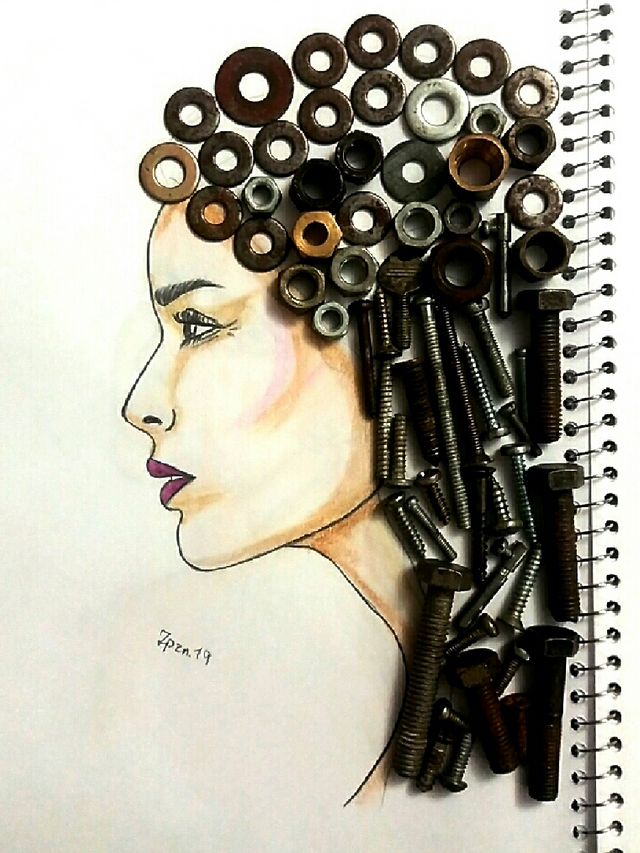 Hi..
this painting is old one but I used gasket and screw for her hair..
I think it is amazing to work with them :)

here is some steps: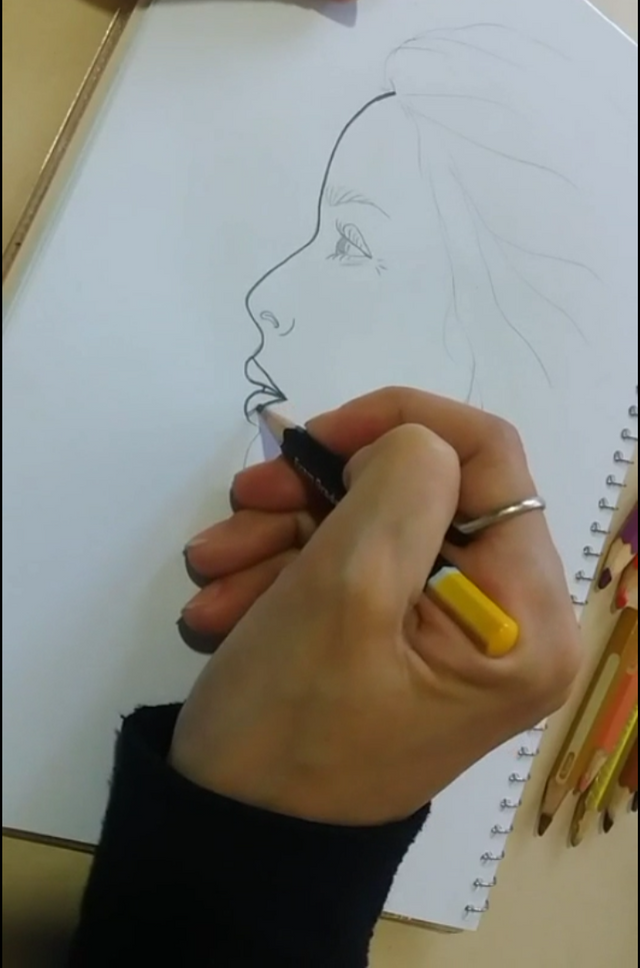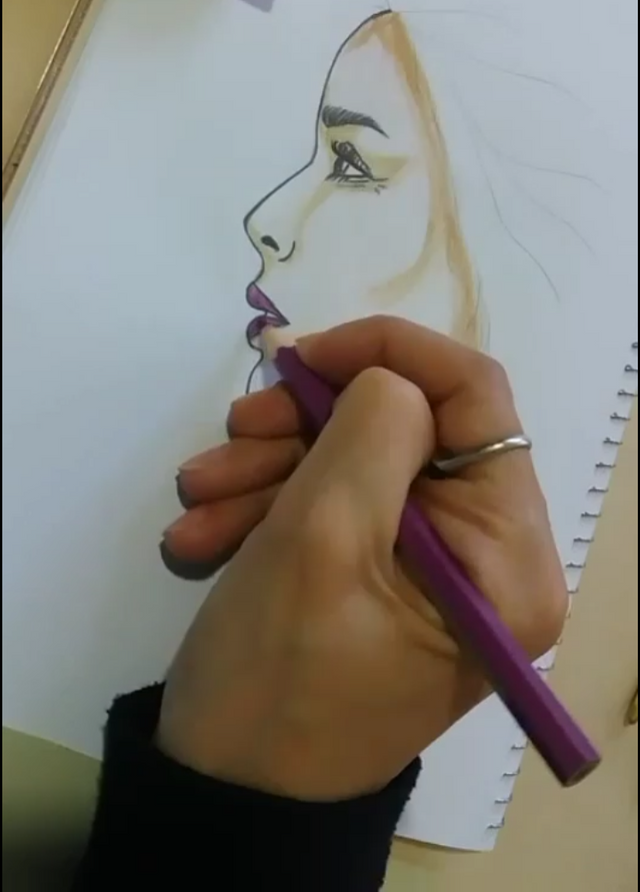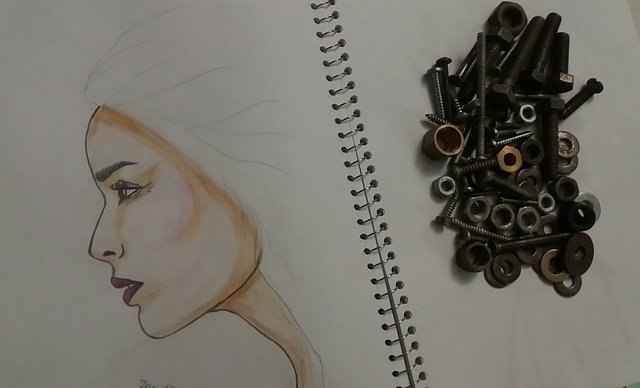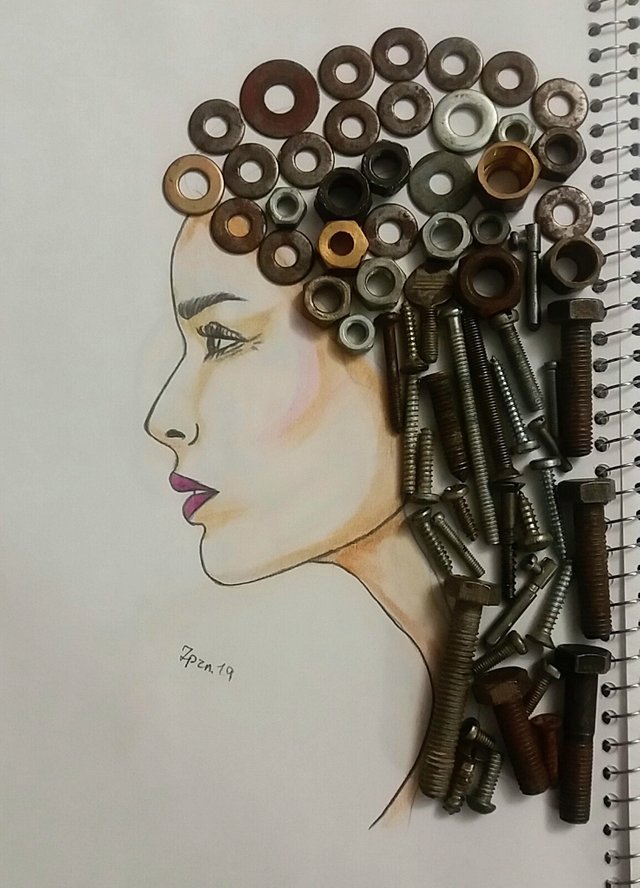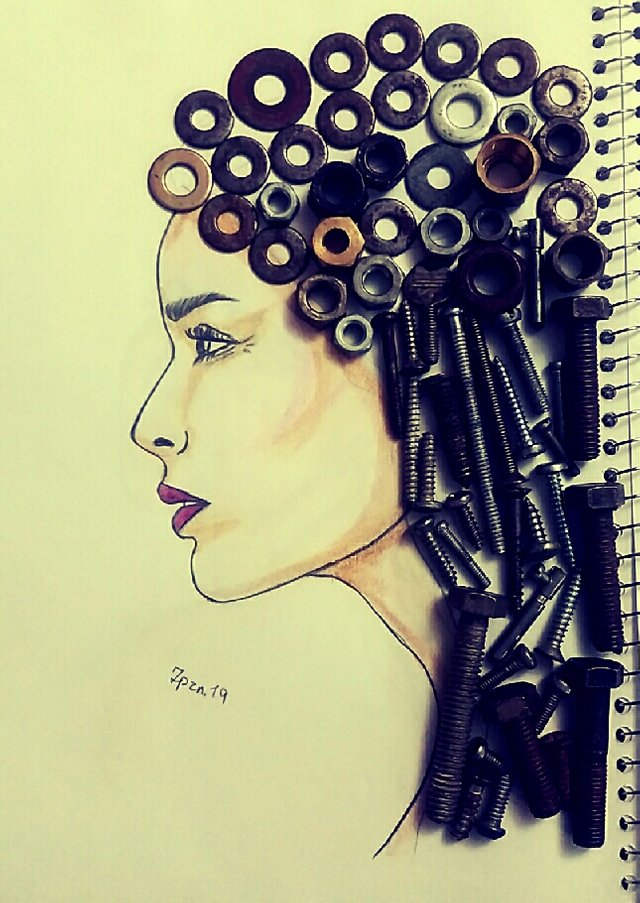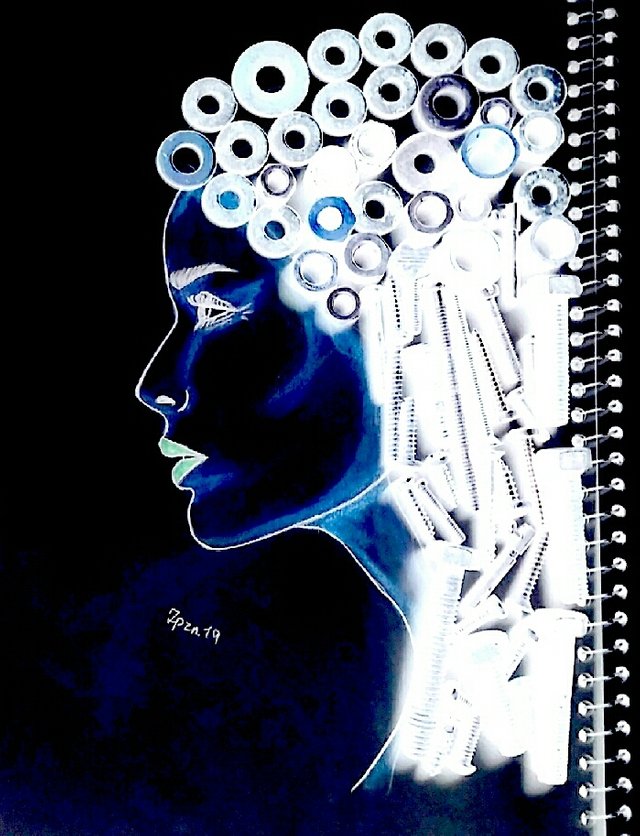 ★★★★★★★★★★★★★★★
you can check some of my previous posts here:

A prayer in Spring
The true meaning of life.. 🌹🍃
Video of my artwork ❤️🙌
Special true friend..
At the end of the Rainbow.. 🌈
Spring is coming... 🌸🍃
Red Flower in our Garden ❤️
my artwork by rose buds.. 🌹💕
Each Moment Is Precious..
Video of my artwork ❤️ painting and split peas..
We are all human..
Video of my artwork.. painting and dry mint 🌿
Natures way...
Video of my painting and coriander seeds..
The Great Creator...





THANK YOU for your attention..
leave me a comment and tell me what is your opinion about my artwork!
It will make me happy to see your comments... :)
Enjoy your Life and Be Happy..