Greetings!
This is the second entry I am submitting for this weeks photo challenge "The Human Body"!
Below is my thumbnail promotions photo and after that is the actual photo.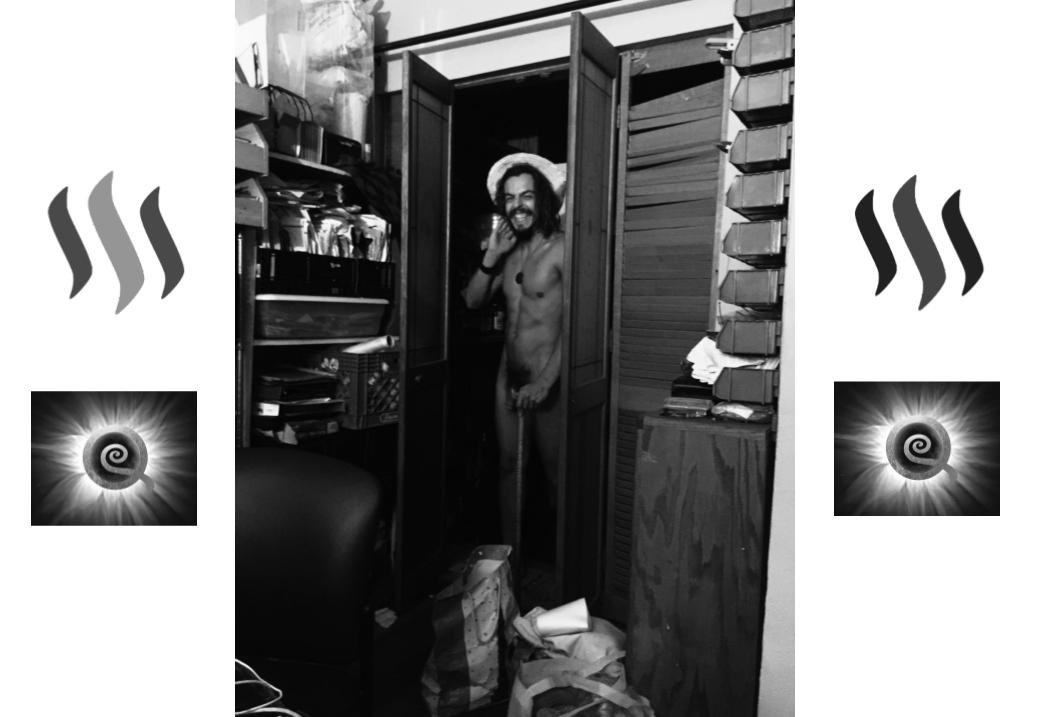 I have been passionately committed to honest existence for 15 years. 
I honestly don't know anything more natural or real than nudity. 
I am so disappointed in humanity for more reasons than I can even list. Yet the judgment, stigma and reversion around nudity is horrifying. 
I don't enter these photo challenges because I want to win some SBD. I enter them because I have beautiful and real photos of LIFE that I want to share. I make it a point to actually share knowledge, a lesson, something of value with the photo, not just a photo it self. 
This Steemit Photo Challenge "The Human Body" is providing just that. 
Here I am on Steemit the "most free" social media platform on earth and I am going to have to title this post NSFW. 
WHY???
Because humanity all over the earth is scared and perverted when it comes to nudity. 
Do you realize you were BORN naked? Do you realize you were CONCEIVED naked? 
Do you realize that the most valuable and beneficial nutrients any child can receive is from a mothers EXPOSED breasts?????????
I am already getting judgement and criticism here on Steemit for my first entry into this contest of a totally innocent child. A photo perfect for "The Human Body". 
This is not new for me....I have been banned from FB SOOOO many times I don't even keep track any more. I have had "CHILD PROTECTIVE SERVICES"  try to steel my children from me on numerous occasions. 
Yet I still DONT CONFORM TO THE PERVERTED AND DISCONNECTED standards of HUMANITY!
Your judgement will not stop that. I live for something greater than what I was told. I live for something more valuable than following the rules or fitting in. 
My children know that as does everyone who knows me. I get judged heavily on a regular basis but I also get revered. People admire me because I don't conform, because I don't give in, because I live for something greater than my self. 
I am going to stop writing bout this now because honestly hardly anybody even reads Steemit posts unless its about how to make thousands of dollars on a new crypto.....
I will probably get 10 "nice post" "I am following you" and then probably a couple on "how dare you post a naked photo" and then MAYBE one comment on "I see what you are doing and thank you"
Oh well I shall continue on. I don't live for the reward of peoples acknowledgment. I live for inspired expresso of truth!
Here is my second photo submission. I know its not the "best" photo. I don't think it is either and don't need any compliments on how "thats a great shot"
I am posting this because I am the founder and director of the most sustainable and free organization I have ever heard of. Everyone that comes here gets to experience more freedom than they have ever fathomed. Male, female, child or old timer.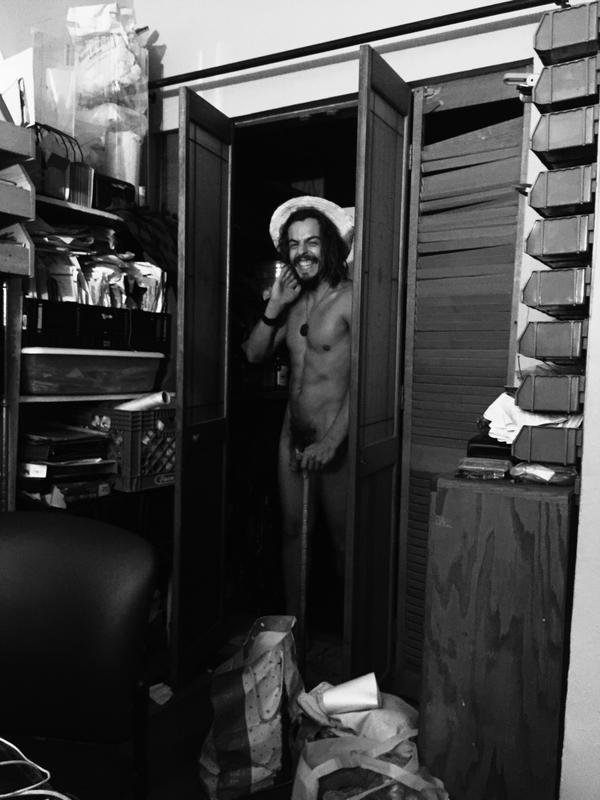 This is a photo of young man living more free than he has EVER been in his entire life here in The Garden of Eden. He came here to heal in the vortex from a shattered ankle and found what it means to be truly free. 
He's wearing a hat one of my girls put on him and walking around with his cane because his foot was shattered. He is as happy as he has ever been and way more free than he even knew possible. 

I love photography because it is a way to really excentuate the beauty all around and more importantly to share it. I am grateful to be able to share with all you cutting edge Steemians here on this revolutionary platform!

I really like to enter the contests because it helps interact the community and also helps promote Steemit. The Steemit Photo Challenge is a good one and even has its own web site! WEBSITE see hehe
This weeks challenge is "The Human Body" of which we all have yet are so inhibited. It is rare that we see naked bodies in  any kind of public place. Even within households nudity is very uncommon even amongst children. To top it off most bodies even children these days are resembling less and less a "healthy natural body". 
I have embraced the human body and the uninhabited expression of it and my children prove every day that this is actually quite natural. They have no inhibition, shame, guilt or ideas about it. For them it is totally natural and also preferred to be naked as often as possible. 
I share this photo in hopes today not of winning the contest but of sharing healthy natural beauty~*~
You can read about this amazing girl QiQi in my introduction post about her if you wish. 
You can read about my family and my parenting philosophies and practices here if you wish.  
I have taken hundreds of thousands of photos if not more and I am just getting started!
If you are interested I have posted a lot of it here on Steemit over the year and hope to share a lot more!
I mostly take pictures of my family and nature but love to get out on the streets from time to time, especially in new places. I am super stoked to get some epic Street Photography at SteemFest this year!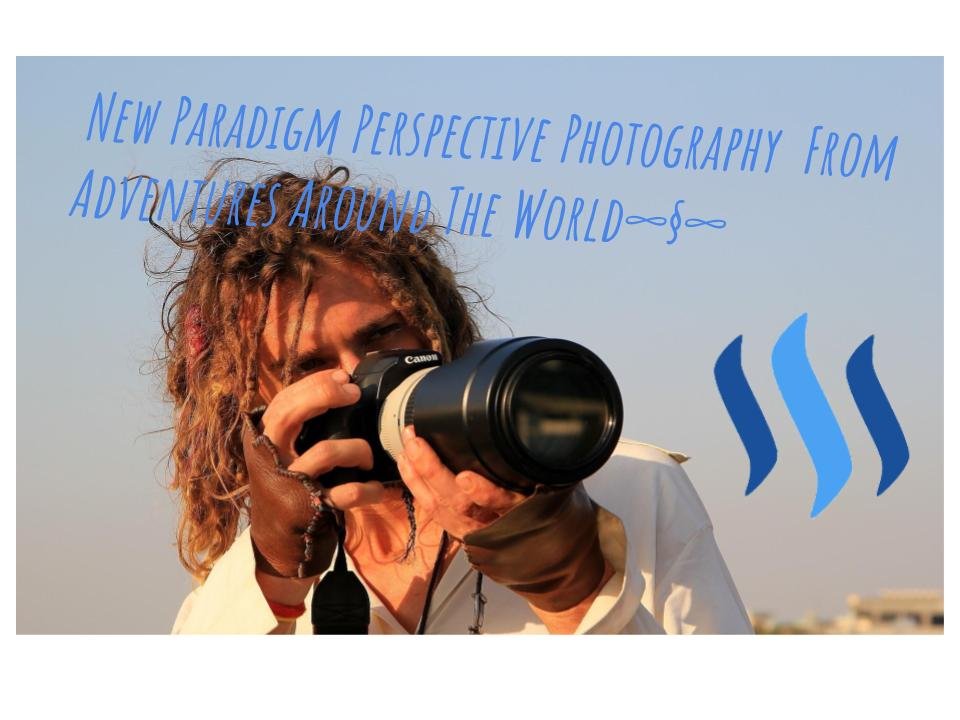 Here is a post from last weeks Photo Challenge if you would like to check it out!
ლ(●ↀωↀ●)ლ
Steemit Photo Challenge Week 52 Street Photography: 🐈 BIKER STREET CAT 🐈
As always I appreciate your support and welcome your feedback!

SteemON!