My Thoughts On Where The 'Fake News' Narrative May Be Heading

By now I'm sure you are all aware of the ongoing assault on the alternative media. A vast number of websites that are devoted to the truth have been labelled as Russian propaganda by the mainstream media. Ironically, 'fake news' is the buzzword that these bought-and-paid-for media companies are assigning to the alternative news sources.
It is obvious to us all that the goal here is to completely silence all independent media sources that are not pushing the agendas that our governments and their masters desire. I have been thinking a lot about what their next step may be, because repeating the words 'fake news' in perpetuity, will never in itself gain them the public support necessary to achieve that goal.
Many of you will be familiar with the Hegelian Dialect, a method utilised frequently by governments and corporations to fulfill an agenda that the public would otherwise not be willing to accept. A problem is manufactured, and a solution to that problem is then proposed. Before the creation of the problem, the goal in question would never be accepted by the people. However, once the problem is in effect, people become willing to accept whatever that goal may have been as a compromise to put an end to the problem.
   
Above is an example of this method in play, but 9/11 is probably the best example to use;
The goal was to remove Saddam Hussein from power for challenging the petrodollar by selling oil in Euros. This would have been a serious threat to the US economy, but that alone would not be enough to get public approval for a war in Iraq. Once the problem of Iraq's non-existent weapons of mass destruction was revealed and the attack on the World Trade Center had taken place however, the public not only approved of a war in the Middle East, but more Americans signed up to fight in that war than at any other time in history. The people were also willing to sacrifice a great number of their personal freedoms with the very unpatriotic Patriot Act, to protect them from the now imminent terror threat.
This is just once instance of the Hegelian Dialect, as it is always in play in one way or another at any given moment. I believe that the attack on the alternative media is merely the latest example of this strategy at work, with the 'fake news' narrative being the foundations of the thesis. 
If we look at the current situation from this perspective, it then becomes evident that allegations of fraudulent news is only the first step. We know already that the objective in sight is the elimination of any and all news sources that contradict the lies being propagated by the mainstream media. My mind presents me with several ways in which this could come into fruition, but it seems most likely to me that they would make it illegal for anyone to report the news without a special license, issued by the government. Of course, only those who agree to say what they're told and nothing else will be provided with this press-permit.
As it stands, I cannot see the public--even those who are still heavily brainwashed--supporting this type of action. There are many people out there who make their bread and butter from reporting on current events, and there would need to be a much better reason for them to be victimized than allegedly reporting fake news. This is is why I have been led to believe--though I sincerely hope that I'm wrong--that in the not-so-distant future, there may be an event that is shocking enough to justify the assertion of their agenda. I am basing this on my own observation of history and standard logic.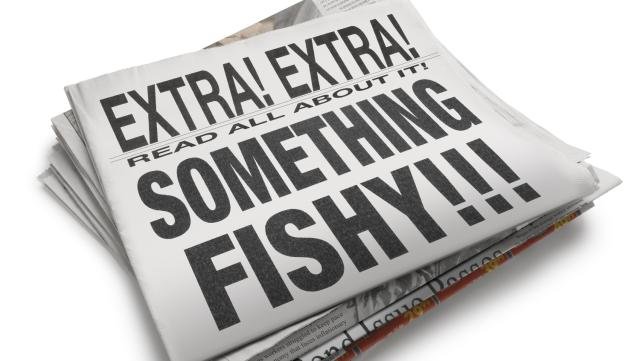 Once again, there are numerous potential events that I'm able to conjure in this overactive mind of mine, all of which could lead to them getting the support they need to make independent journalism illegal. Below, I will share with you a few of the probable headlines we may see after such an event, that could serve to gain public approval for their plans.
INNOCENT MAN MURDERED BECAUSE OF FAKE NEWS STORY
FAKE NEWS NIGHTMARE: CHILD OF ACCUSED PEDOPHILE DIES IN ARSON ATTACK BY PIZZAGATE BELIEVER 
HILLARY CLINTON FOUND DEAD AT THE HANDS OF ALEX JONES FAN
These are just a few of the possibilities that could lead to some of the populous questioning the safety of allowing non-governmental sources to report on news, though the event could potentially be on a bigger scale should it take place. It could also just as easily be an event that didn't even take place, but was reported upon as if it did--as they have done before.
These criminals have been doing this a long time, and they're getting exceptionally good at it. They also seem to be very efficient, often killing two birds with one stone. So, should something along these lines take place, I wouldn't be surprised if they were able to silence or discredit someone who has been a problem for them at the same time. If the supposed crime is serious enough and perpetrated at the hands of a gun-owner, they could also use the same event to justify the removal of citizen's firearms as they have been attempting for quite some time now.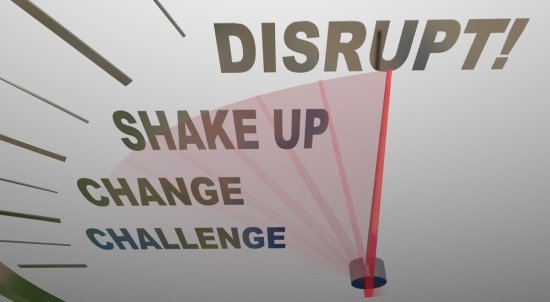 I do not want to be accused of fear mongering or anything of the sort for taking the time to speculate on what might be. I am merely sharing my thoughts, and the primary reason for me doing this is to disrupt any potential plans for a false flag event which would result in a win for these fuckers. If enough noise is made about a false flag attack being expected, then the incentive to perform said false-flag would be eliminated. What use would they have for producing an event if that event has been predicted and no one believes it to be true anyway?
Some may consider me crazy but I have seen it too many times. It is somewhat depressing that I have had to adopt such a mindset, though I am optimistic that I will not always need to exercise such paranoia. All around the world, the people are breaking out of their psychological prisons and awakening to the reality of their enslavement. I'm very happy to be a part of Steemit, where a large portion of the users are conscious of the world we live in. Most were attracted to the site because of the decentralized nature of it, which is dichotomous to the system we must return to when we log off. 
If you feel that I'm not being overly-paranoid here, then I would like to request that you make your suspicions of an imminent false-flag known on other parts of the internet, and that you resteem this post so that others can know to do the same. We have an opportunity here to disarm them, or at least remove the ammunition from their gun. Even if it is only a 1% chance that I'm right, it is still worth taking precautions, for if we lose the alternative media, then we have no chance at awakening our sleeping brothers and sisters to the truth.
Follow me here for more of the same-
Have a great day, Steemians.