Since the mainstream is still clinging to this "FakeNews" narrative, while simultaneously censoring research and questions, dissent, and people in all forms of media, let's just make it backfire on them! Because it can easily be demonstrated that they are in fact the main purveyors of false news, let's show and forever record on the Steemit blockchain, any examples of this blatant hypocrisy...
Instead of using the #fakenews tag, which seems to only have 4 posts in it, and doesn't dispel their rhetoric, why don't we try #fakemainstreamnews as the main archive? It's a little more definitive and compelling to my ears...
My first contribution to this new posting category, is a lie from the BBC, aired on Aug. 24 2011. They wished to show that the Western backed "non-democratic regime change," (read; terrorist/violent coup,) and ousting of Libya's then leader, Muammar Qaddafi, had overwhelming support from the people of the country...
The problem with the report is that the video they used which they claimed to be live from the capital city of Tripoli, was actually from a protest occurring in India! As in, half a world away, Indian people, in Indian dress, waving Indian flags, but you know, "Live from Tripoli..." LOL! Me and my dad even emailed them over this lie, with no answer of course... I am not aware of a subsequent retraction... Whether the people actually supported the ouster and killing of Qaddafi is a separate question...
Though the volume is low, here is the 1 min. video...
(This was the only copy of the report that I could find. If you know of a better quality one, or a retraction of the story, I will gladly update this post.)
Here is India's flag.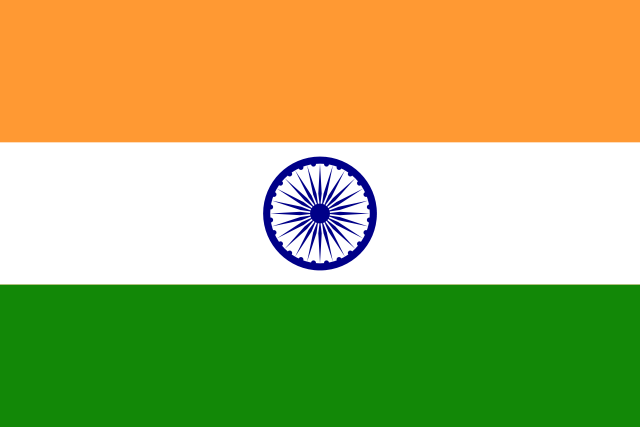 Here is Libya's flag as it was in 2011. (Has since been changed.)

Please join in and use this #fakemainstreamnews tag to archive any old or new, false stories or outright media lies that you know of out there. If we add simple supporting arguments proving their stories fake, their lies won't last much longer... B"H...
The Steemit Community For Truth!
Anyone is welcome to add a link to their #fakemainstreamnews postings below!


Thanks For Your Attention and Support!
Melech מלך ben Chaya, @inphiknit