Back home! - Tesla Roadster will fall to Earth. How and when?
6.02.2018 the company SpaceX launched into space Tesla Roadster.Her "driver" dummy Starman has already become an Internet meme.
BTW on The official SpaceX channel on YouTube has been streaming view from the cabin of the car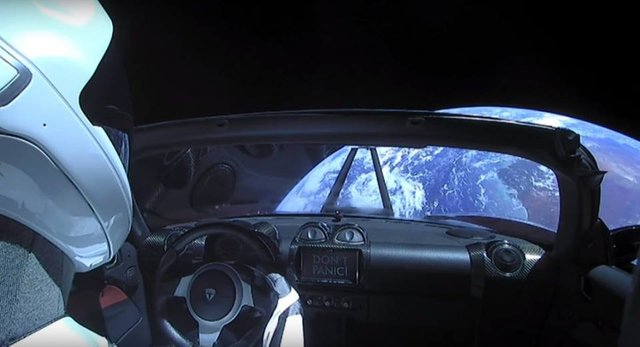 According to SpaceX calculations, the car will come closer to Mars this year, but one day, maybe even fall on our planet.A group of canadian scientists astrophysicists led by Hanno Rayne predict 240 possible options. At a distance that is less than the distance from Earth to the moon the car will come only in the year 2091.
The car will fall to Earth in the next million years with a probability of 6-7% and 11% - within three million years.And there is chance, that Roadster can fall on Venus (2.5%) or the Sun(1%)
In any case, don't expect Tesla Roadster's falling  in the near future.And if it will go to Earth, most likely completely burn up in the atmosphere. 
 If you like my article  -  Follow me
other articles: