My sister-in-law is due with her first son (after three girls) in November. Even though I will not be in Texas to meet him, I am sending him a small welcoming gift from our family. I was able to sit down the other day and make him a pair of quilted cowboy boots and I just love how they turned out!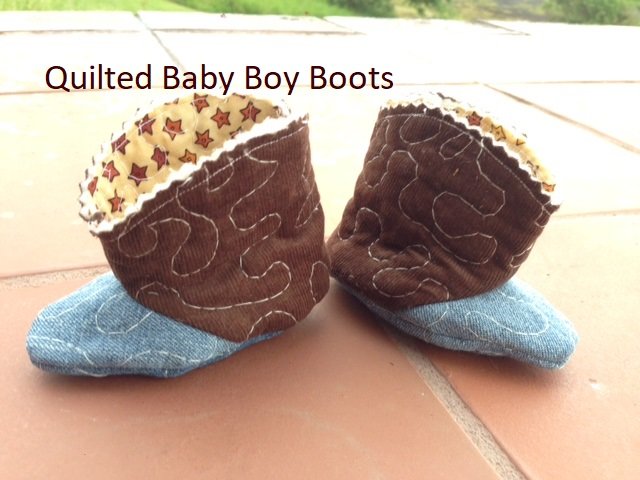 This is my first set of square toed boots that I have made. This pair came together rather quickly and I was able to finish them in a little less than two hours. I was kind of dreading making them, but with this being my fourth pair to make, they weren't so bad! I made the top out of brown corduroy and the bottom out of denim.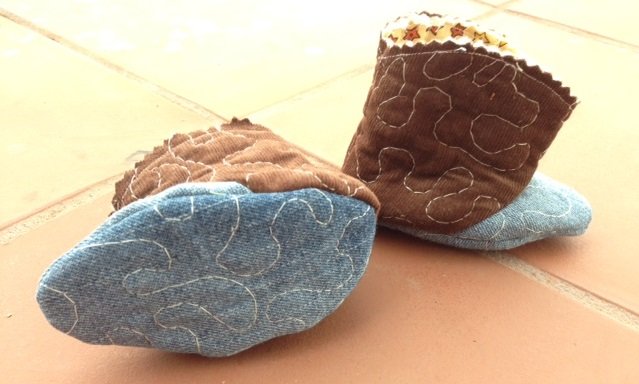 These are perfect for a little guy! He will be born in the Houston area, so what better thing to have than his first pair of cowboy boots?? I just can't wait to see them on him!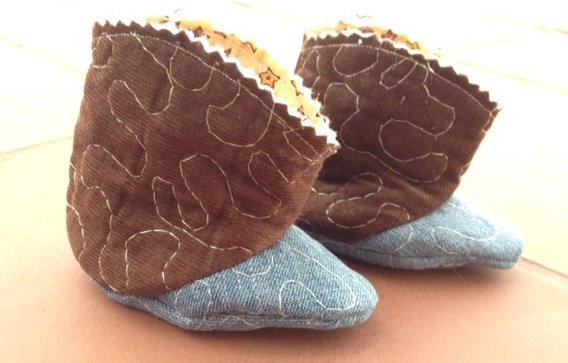 I have posted about the pattern for these boots on a previous post. It is a simple download that you can start making this afternoon! It is pretty easy to follow and doesn't take much fabric at all. It takes some getting used to as I've found that the more boots I make, the better they look and the easier it is! Or is that just sewing in general?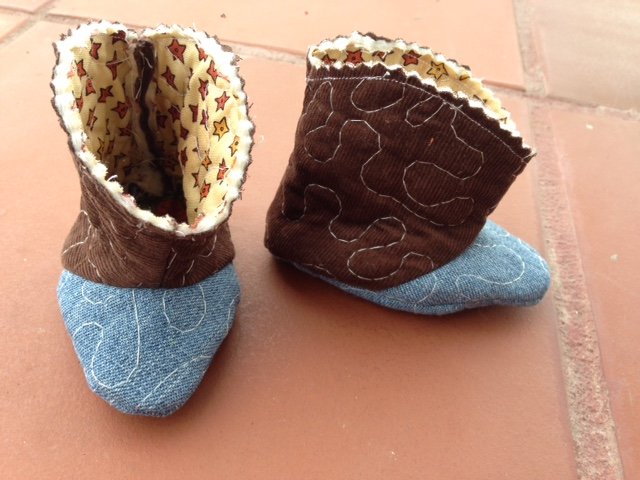 You can also check out this post where @crosheille talks about the baby shoes I made her sweet new baby! I recently updated my "quilting" album on Facebook with a picture of her baby boots and had a bunch of friends think this was me giving a hint that we were pregnant with baby #6. Ha! Nope...just baby shoes I made for a friend!
Thanks to @crosheille for creating: