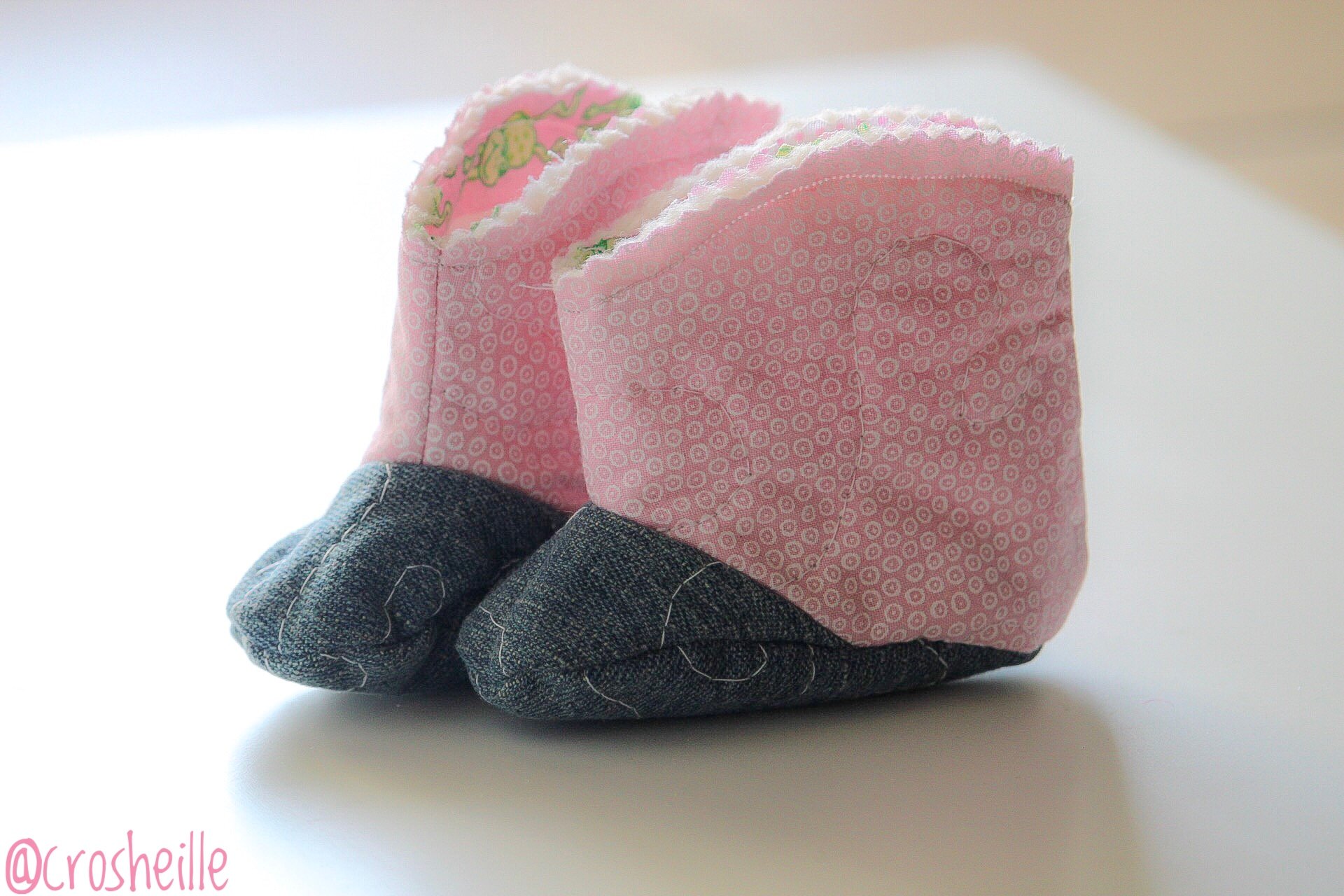 I am so excited to share some more beautiful handmade creations made for my baby. This special gift was sent to me all the way from Panama from @apanamamama! She and I instantly connected when meeting here on Steemit almost a year ago and have supported each other's work every since.
I was so excited when she told me she was planning to make my daughter a pair of Quilted Baby Cowgirl Boots! When I first saw the pair she made 9 months ago I was in love with them! She asked me what color I wanted to go with the jean material and I picked my favorite color pink. I had fun taking pictures of these...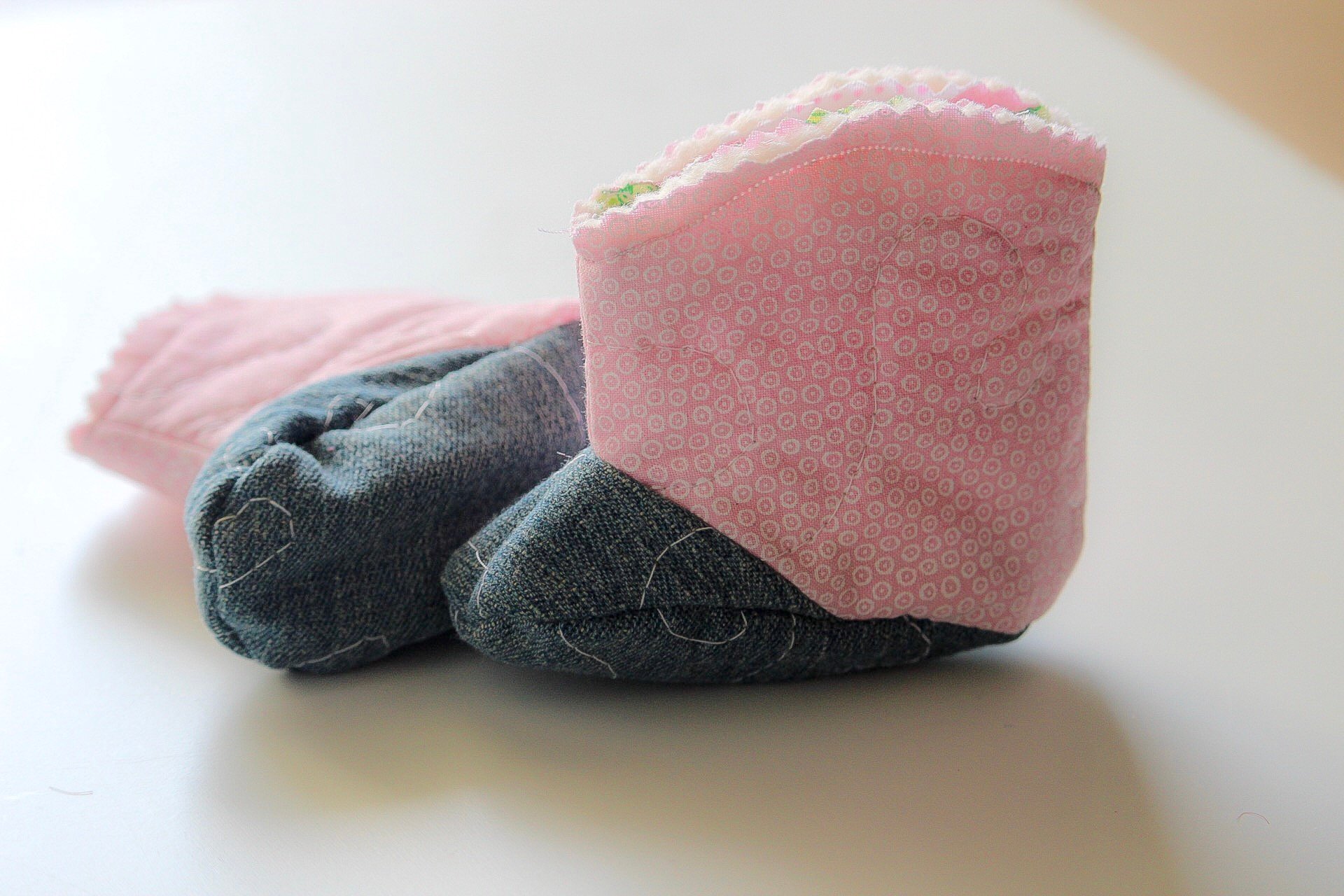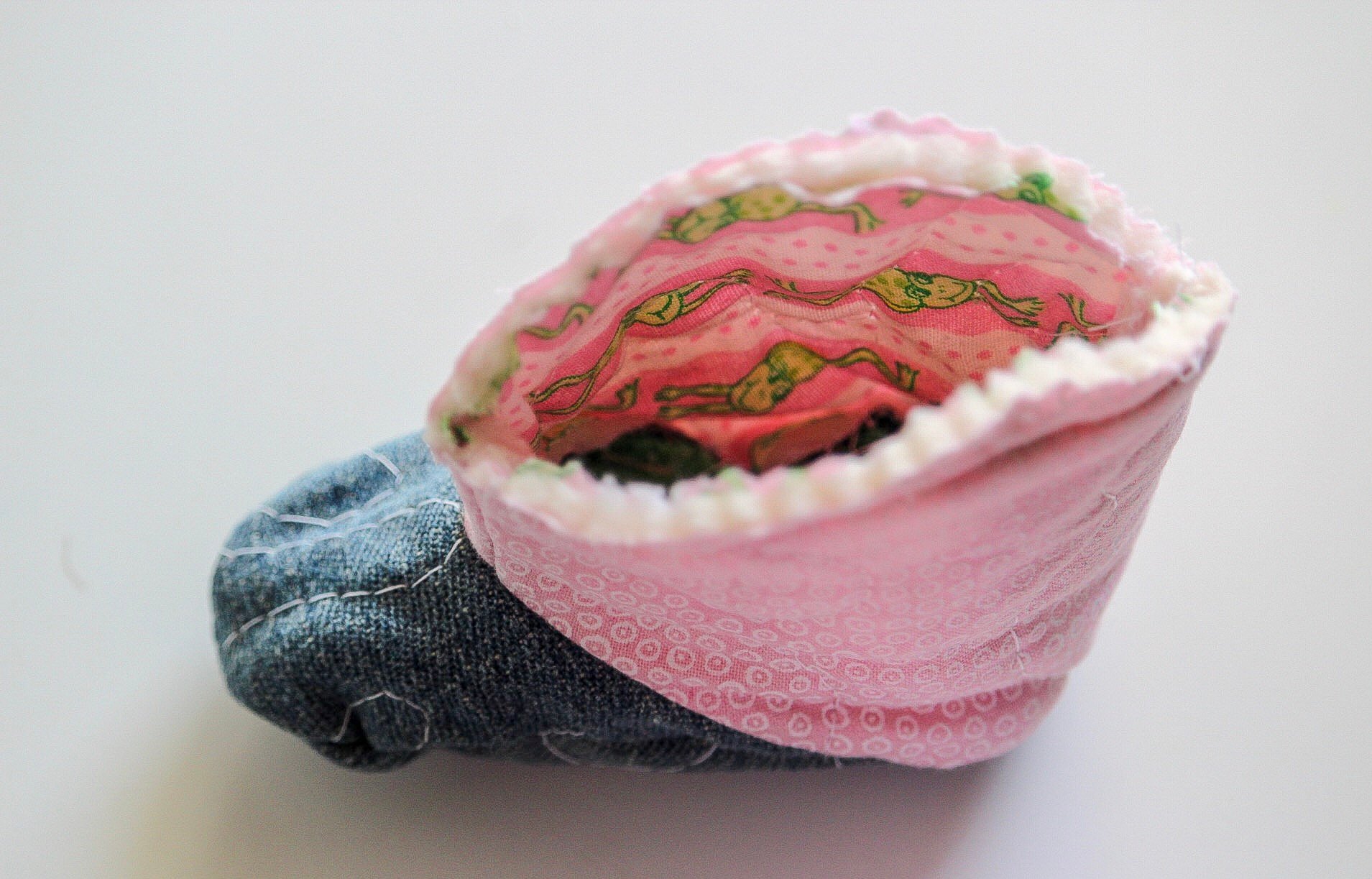 Do you see the cute frog material inside?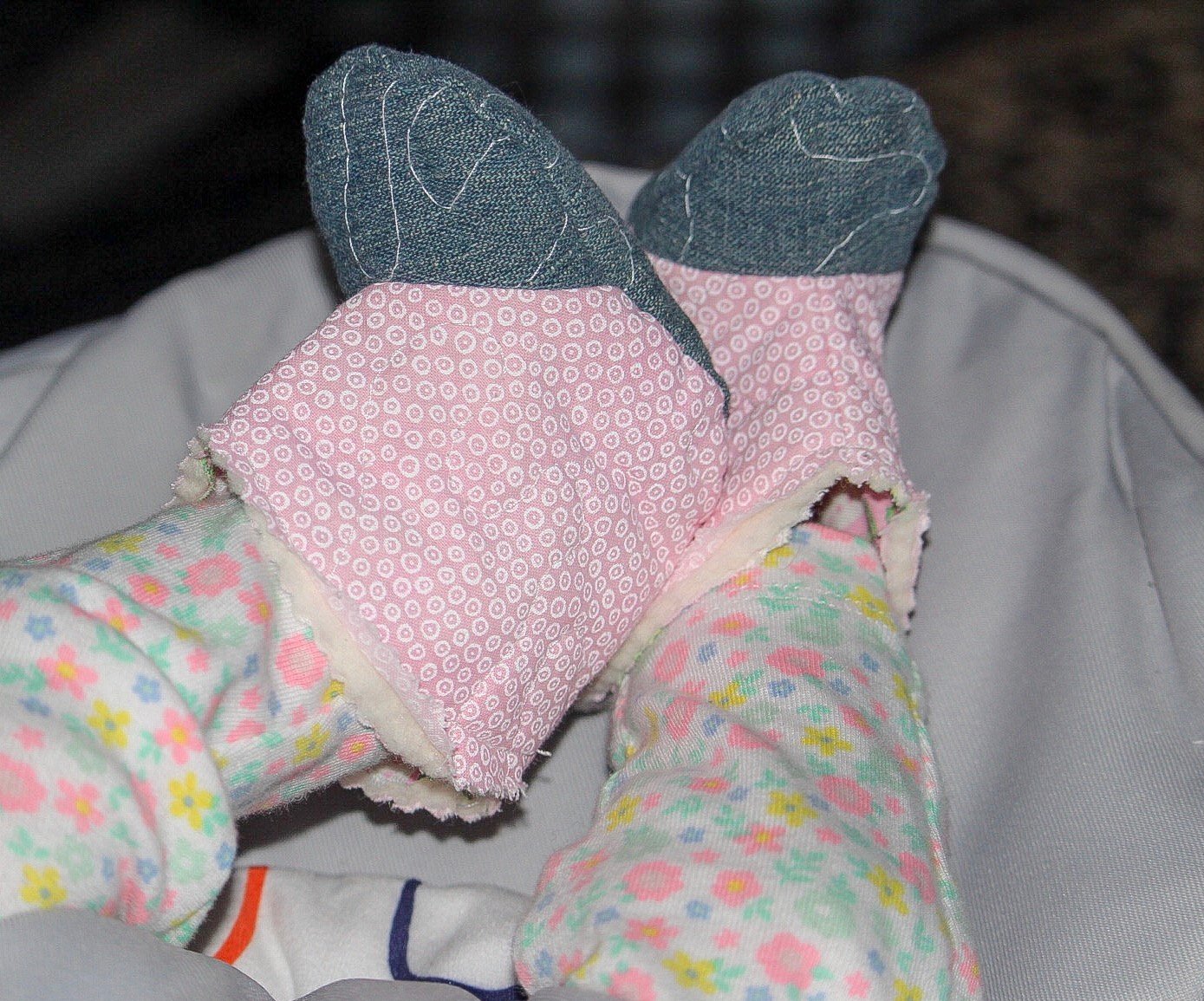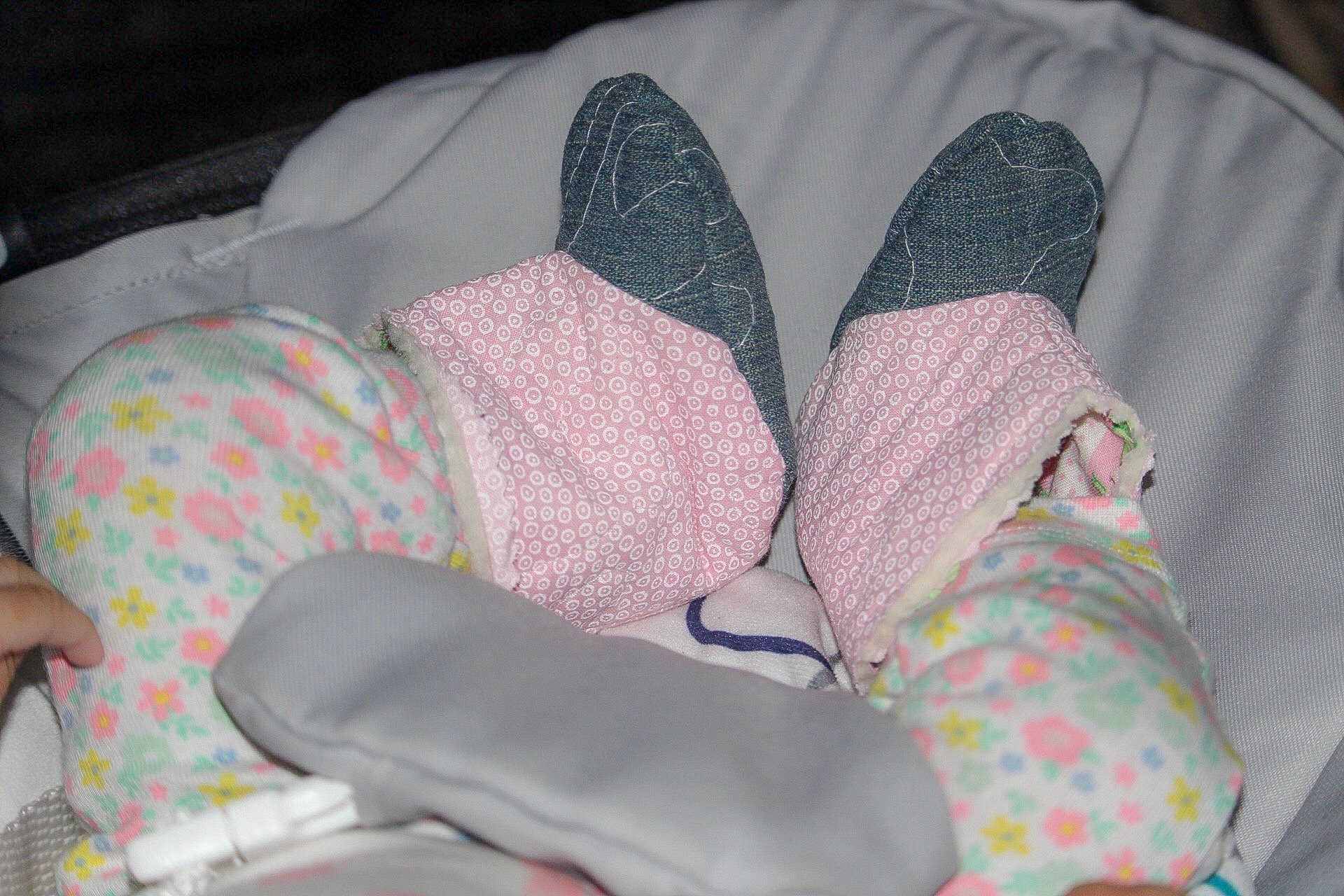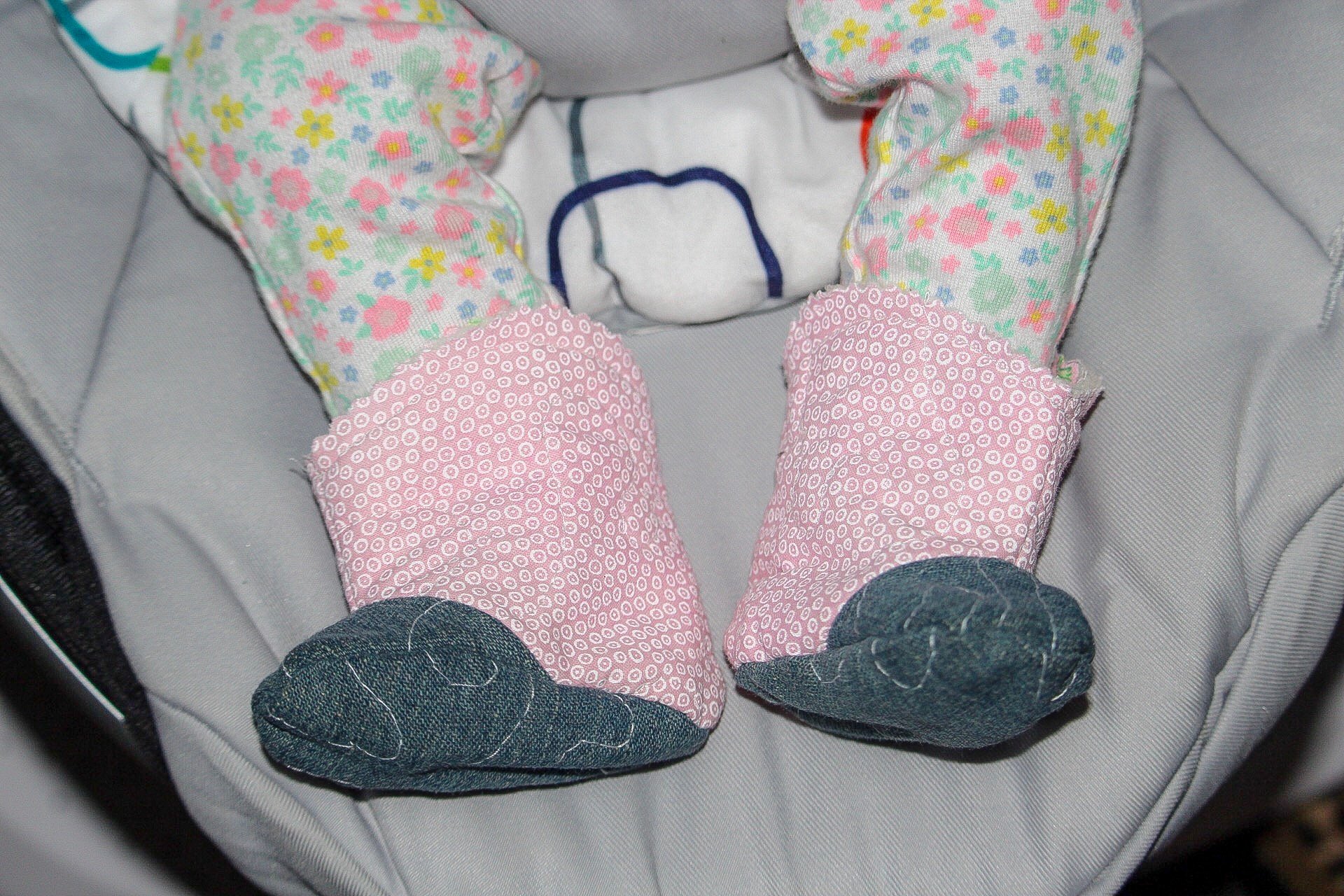 Of course the baby had to model them!
These boots are so adorable and I love them on her!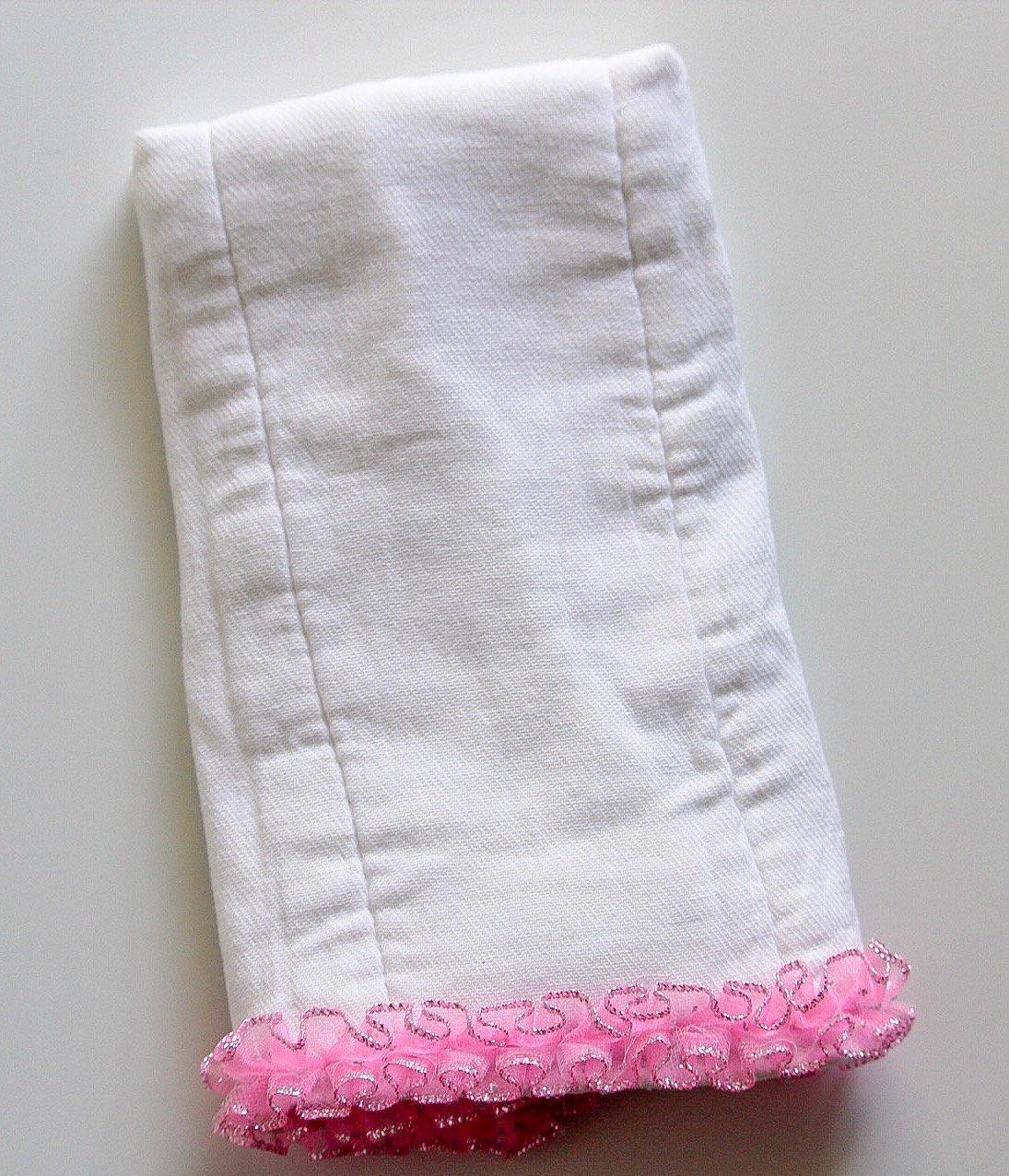 There was more in my package! She also made this adorable custom made birth cloth. She embroidered her name with a heart around it. I couldn't show that part because we don't share our children's names on social media.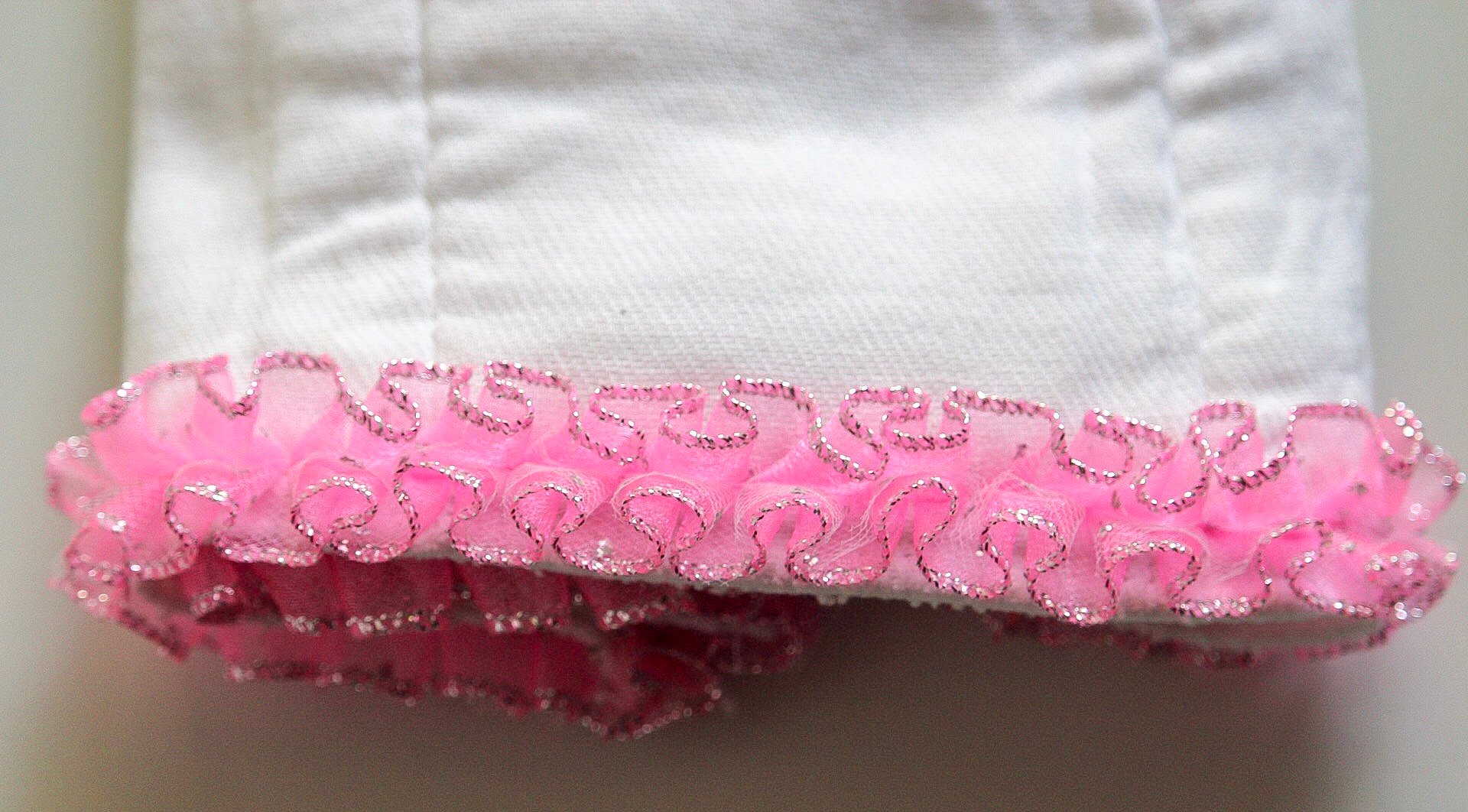 I absolutely love this beautiful trimming around it!
It's so pretty that I don't want to use it lol! I at least wanted to wait to post about it first. We're going to get some good use out of it, it's so thick and sturdy!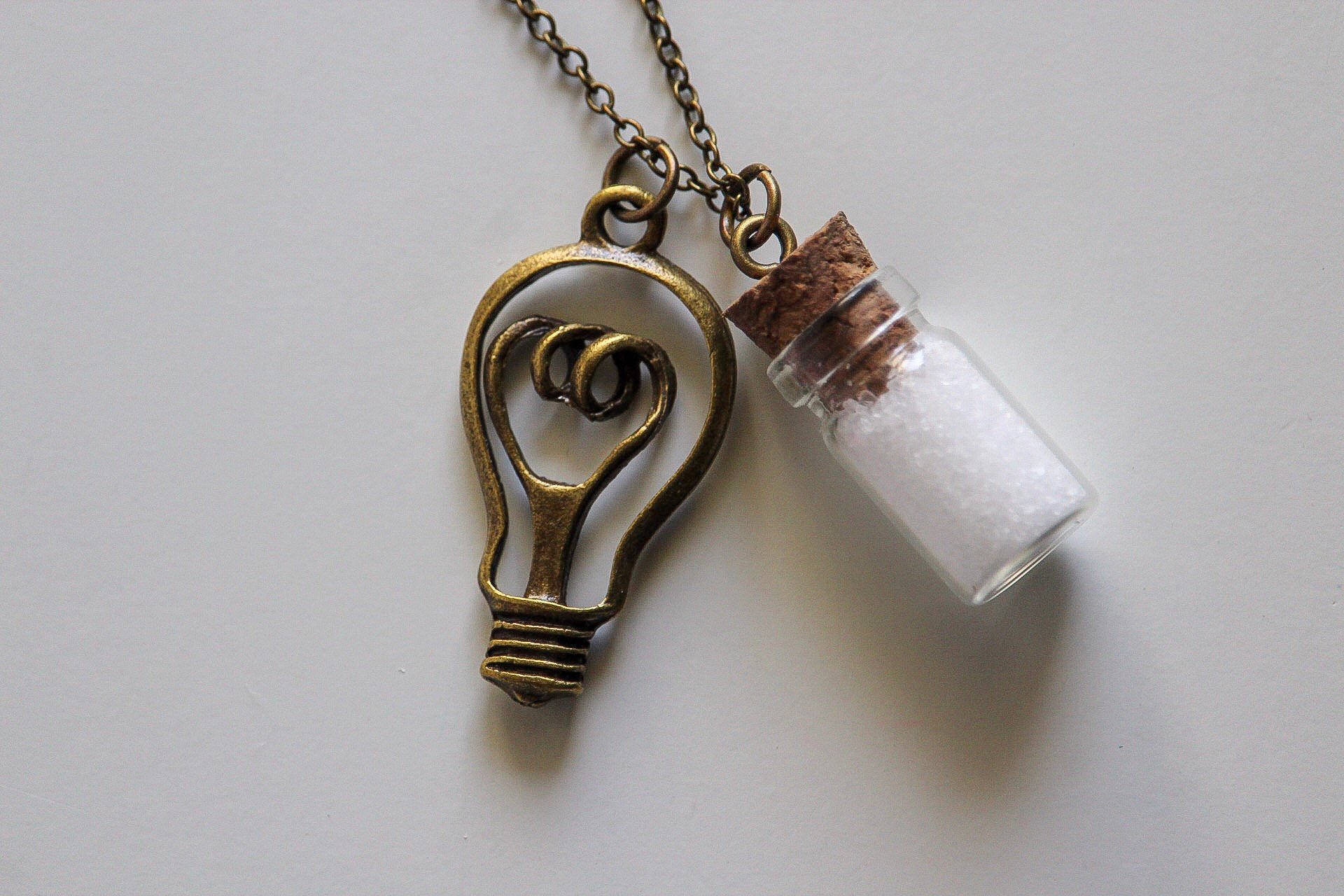 Guess what? She even sent a gift for me!! 😃 I absolutely LOVE this necklace! It symbolizes my purpose here as a Christian. The lightbulb symbolizes being a light in this dark world and letting it shine so all can see. The glass of salt symbolizes that we are the salt of this earth. It comes from the scriptures in Matthew...
Matthew 5:13-16 -
[13] Ye are the salt of the earth: but if the salt have lost his savour, wherewith shall it be salted? it is thenceforth good for nothing, but to be cast out, and to be trodden under foot of men.
[14] Ye are the light of the world. A city that is set on an hill cannot be hid.
[15] Neither do men light a candle, and put it under a bushel, but on a candlestick; and it giveth light unto all that are in the house.
[16] Let your light so shine before men, that they may see your good works, and glorify your Father which is in heaven.
Thank you so much @apanamamama for these lovely keepsake gifts!! I truly adore them!

Since I am sharing about her lovely work she will receive half of this posts payout!
All photos were taken with our Cannon EOS Rebel T6.
Thanks for Visiting!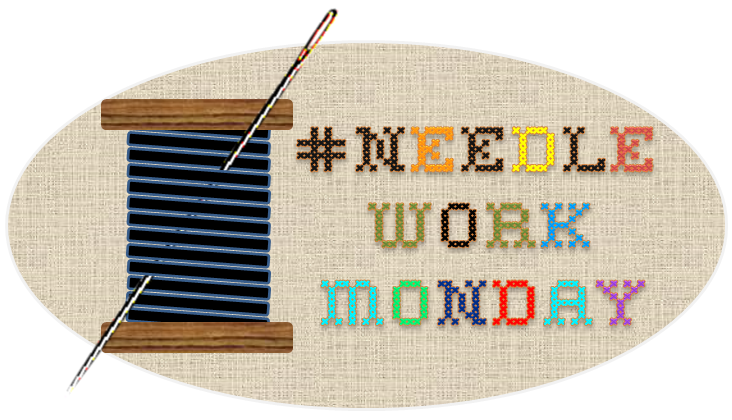 Logo/Banner created by @rigaronib!