Hi everyone! We wanted to take a moment to address the concerns many of you have been expressing both on Steemit and in our Discord Server.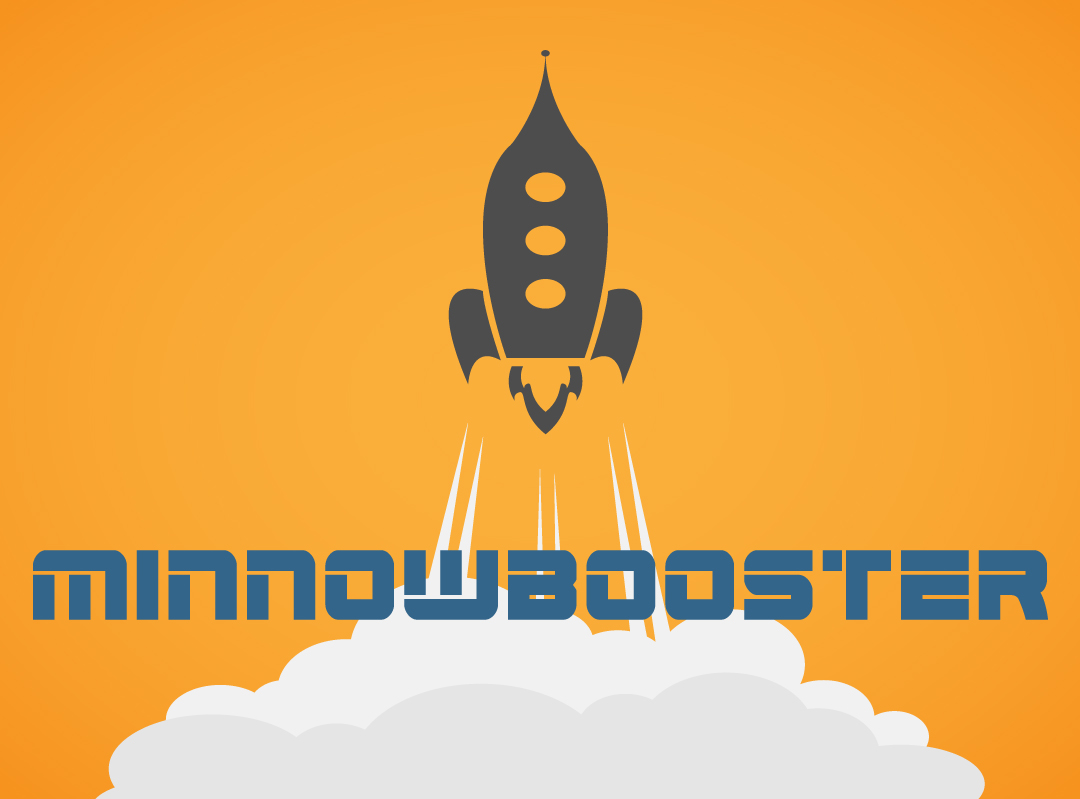 At the current moment, Minnowbooster is unable to supply upvotes requested between 0.03 SBD and 11SBD. We understand, this essencially eliminates most of you from being able to call on Minnowbooster to upvote your posts. We'd like to apologize, and give a little insight into what is happening to cause this gap.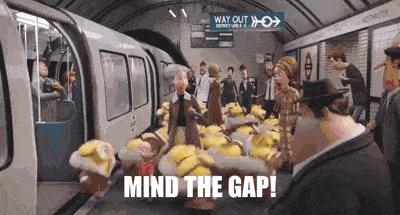 As you may know, Minnowbooster is the only system that currently guarantees a profitable return on your boost. However, there is a lot of back end math that has to go into making that work.
At present, Minnowbooster holdings and delegated SP combine to make almost 3 million SP that we can utilize to vote. If you go to steemnow.com and start playing with the slider, you will quickly see how that Steem Power can become untenable with calls for lower Boost requests. We simply cannot slide low enough with the main account to provide the appropriate boosts for the incoming requests.
In order to continue to provide the service we aim to offer, we have begun the process of vote buying. As explained in Minnowbooster needs your vote, we are utilizing member votes to fulfill requested boosts, and paying those members for the use of that vote.
Unfortunately, all of the members who have signed up for the service, who have the voting power to fill in the gap, have gone below the Voting Power they have set on their sliders as allowing us to buy their vote. Our Vote supply is exhausted.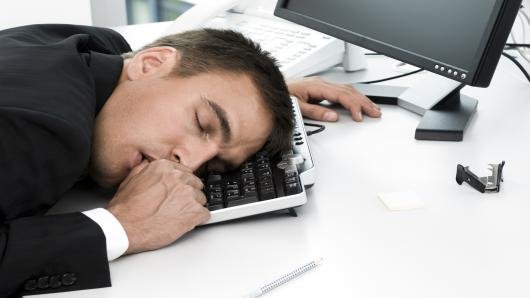 Supply is not able to keep up with demand.
So our voters need to rest until they can support new votes, or new voters need to sign up for the service and come on board. We need voters of all sizes to help us fill the gap. Please read How Much can I make selling my vote to Minnowbooster for a overview of the profitability of participating in the Sell your Vote market.
Our team is working tirelessly to find a solution to create more opportunity for Boosts across all SBD ranges. In the meantime, we ask for your patience, and if you or someone you know might have the ability to participate with the Sell your vote program, every sign up for this program helps us continue to support the community, while also providing you a Steem payout!
Thank you for your continued support as we work on providing the most benefitial tool set on Steem. Despite our growing pains, we continue to move forward to provide the services you need to succeed on Steem!
---
What can MINNOWBOOSTER do for you?!
| What? | Currency | Advantages |
| --- | --- | --- |
| Buy upvote | SBD | Earn an instant return |
| Lease SP from market | STEEM | Increase your vote strength and curation rewards |
| Delegate SP to market | STEEM POWER | Earn daily STEEM dividends |
| Invest STEEM in MinnowBooster | STEEM | Earn daily SBD dividends |
| Delegate SP to MinnowBooster | STEEM POWER | Earn daily SBD dividends |
| Sell your vote to MinnowBooster | VOTING POWER | Earn SBD share of sells |
---
CURRENT PARAMETERS:
| Parameter | Value | Remarks |
| --- | --- | --- |
| Minimum Upvote | 0.01 SBD | Minimum SBD you can send |
| Upvote comments? | Can Be Enabled | |
| Profit at 100% VP | 2.5 times | Check VP at steemnow.com |
| Daily Limit | 15.0 SBD | Maximum you can send in 24h |
| Weekly Limit | 50.0 SBD | 7 day maximum |
| Minimum SP Lease | 1 STEEM | |
| 1-3 Week Lease | 1 STEEM/75 SP | Price per week/Lease size |
| 4-24 week Lease | 1 STEEM/150 SP | Price per week/Lease size |
---
Provide us with feedback
We are happy to hear your feedback about where we can improve.
---
Join our Discord chat
Get support and connect with us and other Minnowbooster fans!

We are always looking to improve @minnowbooster and try to keep you up-to-date whenever something changes. If you have any suggestions about what we should change or add to @minnowbooster, then please write us a comment :)
---
Missed the BuildTeam announcement? Here's all the juicy details.
---
Video Tutorials
---

---
And last but not least, here's our cute little footer made by the most epic @ryivhnn! Yes, there are cute little minnows floating around!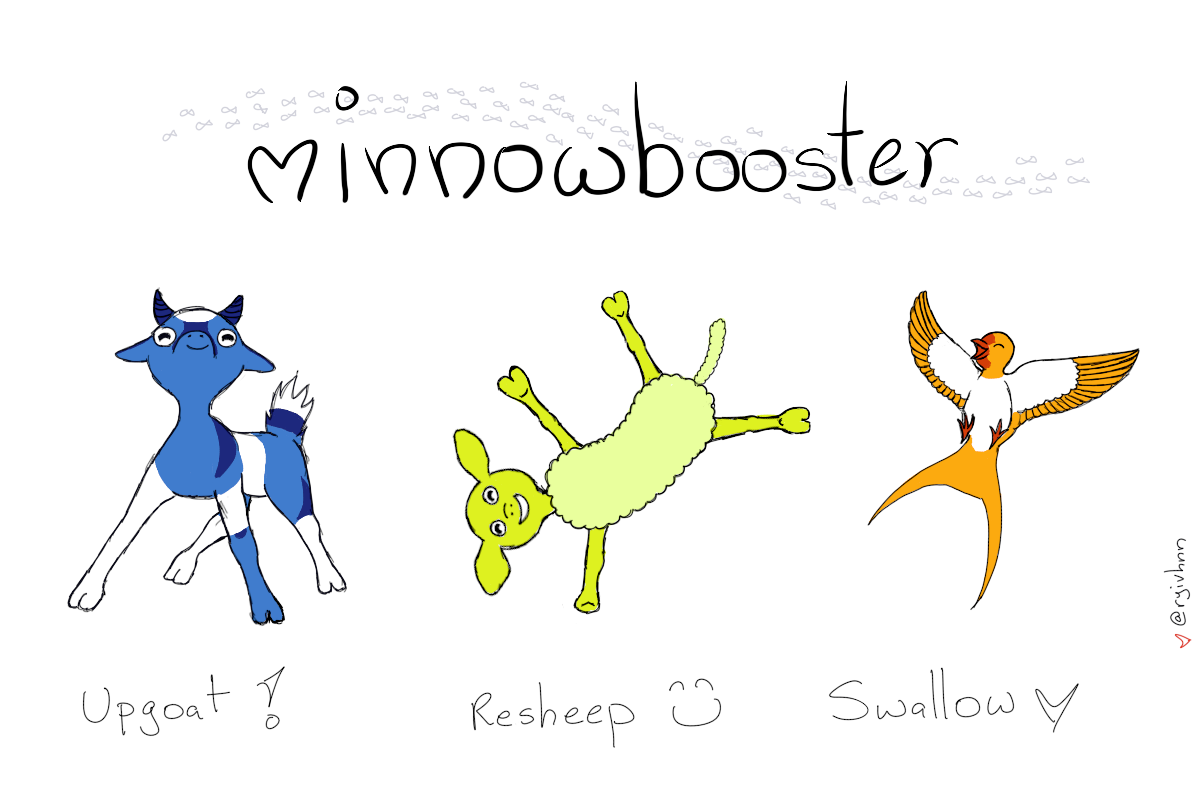 ---
Minnowbooster is a @buildteam project by @thecryptodrive (witness) @cryptomancer and @reggaemuffin (witness)
---
---
This is a @steemvoter subscription payment post. Thank you to Steemvoter customers for allowing us to use your Steem accounts to upvote this post by virtue of your free subscription to the Steemvoter.com bot service. @steemvoter is proudly a @buildteam subsidiary and sister project to @steemsports and @minnowbooster.