[ANN] Launching the BUILDTEAM Token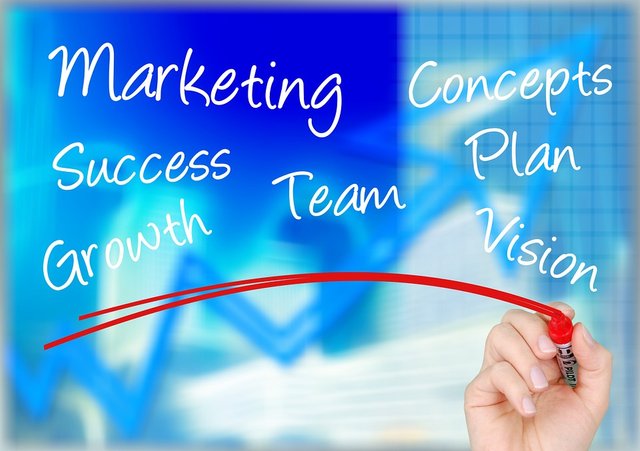 Hey there, @bulleth here with some big news from BuildTeam, the people behind Steemvoter, MinnowBooster and Steemsports:
We've just launched our own Bitshares token! Now there's a ton of other tokens and coins out there, so you may be asking yourself "what's so special about this one?" ... well, I'll break it down for you:
Existing Supply = 17 000
Maximum Supply Cap = 1 000 000
Maximum of 5 000 tokens issued each month
Holders can bid for a stake of BuildTeam's monthly profits
Tokens used in bidding recycled, subtracting from new issue
Okay, so there's only 17 000 of these tokens available right now and there will never be more than 1 000 000 minted (probably never reached - see below). Each month, a maximum of 5000 BUILDTEAM tokens will be distributed to BuildTeam staff as payment for their services.
At the end of each month, a discretionary portion of that month's profits from all BuildTeam projects will be set aside and distributed to the holders of BUILDTEAM tokens in a public bidding process. Tokens used in the bidding process will be recycled, reducing new supply issue.
---
Example - Bidding Process:
For simplicity's sake, let's say @coinhawk and I both have 100 BUILDTEAM tokens each and the profit-share pool for that month is 1000 Steem. @coinhawk places a bid of 60 tokens and I place a bid of 40 tokens. The profit pool is then distributed accordingly: @coinhawk receives a payment of 600 Steem (60%) and I receive a payment of 400 Steem (the remaining 40%).
---
Example - New Token Issue:
A) BuildTeam needs 5000 tokens to meet anticipated service payments in August. 4000 tokens were used in the last auction and will be recycled - only 1000 new tokens will be issued in August.
B) BuildTeam needs 5000 tokens to meet anticipated service payments in September. 5000 tokens were used in the last auction and will be recycled - no new tokens will be issued in September.
C) BuildTeam needs 5000 tokens to meeet anticipated service payments in October. 9000 tokens were used were in the last auction and will be recycled - no new tokens will be issued in October and no more than 1000 new tokens will be issued in November.
---
As you can can see from the above examples, it is very unlikely we would ever issue 5000 tokens in a single month or meet the 1 million total supply cap. In fact, in the event of significant bidding interest, existing supply could remain static, or even shrink temporarily ...
So what does all this mean for your average Steemian? After all, not everyone works for BuildTeam. Well, BUILDTEAM tokens are trading right now on the OpenLedger market; which means anyone with a Bitshares wallet can buy and sell BUILDTEAM tokens and even participate in the monthly profit-share auction!
By purchasing BUILDTEAM tokens on the open market, you can earn a piece of the monthly profit pie from MinnowBooster, SteemVoter and SteemSports (and anything else our dev team might cook up) ... those are some-a spicy meatballs!
Alright, let's recap: only 17 000 tokens exist right now, a maximum of 5000 new tokens minted each month (probably a lot less or even zero) and total supply limited to 1 000 000 coins (21x less than Bitcoin and probably never reached). Not only that, but unlike Bitcoin, BUILDTEAM tokens actually allow you to earn a share of profits from not one, but three Steem based businesses. Sure you could take a gamble on the future of the next big ICO, or you could just buy some BUILDTEAM tokens and get exposure to a company that is profitable here and now ...
BUILDTEAM tokens are available on the OpenLedger exchange right now!
If you need any help getting started with Bitshares, OpenLedger, or anything else BuildTeam related, just pop over to the MinnowBooster Discord chat and we'll be happy to help.
--------------------THE BUILDTEAM--------------------
---
---
---
---
"Everyone talks about building a relationship with your customer. I think you build one with your employees first." - Angela Ahrendts
---
This is a @steemvoter subscription payment post. Thank you to Steemvoter customers for allowing us to use your Steem accounts to upvote this post by virtue of your free subscription to the Steemvoter.com bot service. @steemvoter is proudly a @buildteam subsidiary.
---