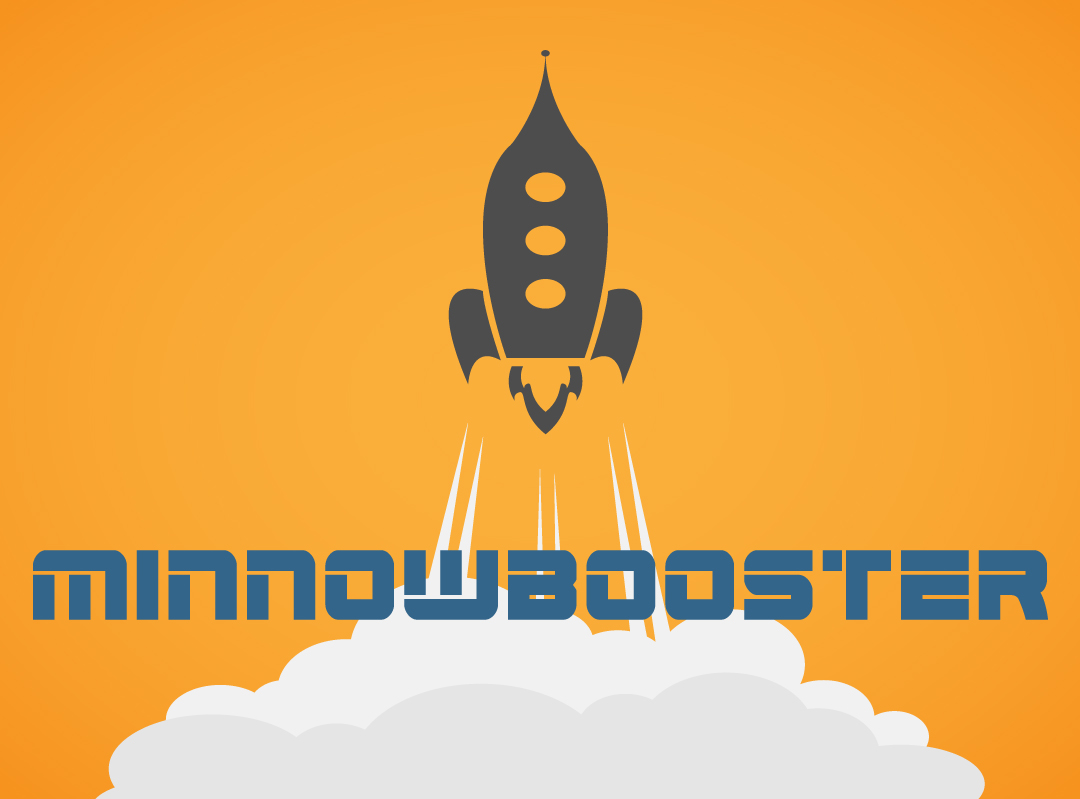 Hey there, @techblogger here with an update to our Minnowbooster upvote policy.
We have an important announcement to make about changes we are making in the @minnowbooster upvote service. After playing with the numbers we have found that the Steem community would benefit if an upvote from @minowbooster came in at least 15 minutes after a post has been published. To explain this in more detail, let's say you just published your post and sent SBD to @minnowbooster with the memo of your URL. Minnowbooster will wait to vote on your post until the post is at least 15 minutes old. If your post is already 15 minutes old and you purchase an upvote from @minnowbooster, you will receive it immediately. We have decided to make this change to allow manual curators to frontrun us and allow vote sellers some curation should that not be the case.
Currently someone using Minnowbooster in the first few minutes can take almost all curation rewards of the post for themselves as the author; rendering the post useless for curators. So while they get more value from the upvote, they lose the potential interest and additional upvotes of curators.
This puts pressure on Minnowbooster pricing and discourages other votes on posts that have a Minnowbooster vote. We don't want to lower our vote strength and we want to encourage votes on boosted posts. For these reasons, we have decided to modify our system a bit to promote a greater environment for curators and the Steem community as a whole.
In another turn of events we have also found it necessary to change our upvote limits a bit. We do this every now and then to optimize bot performance, as part of a continual review process to ensure we are giving the best possible service to our users.
---
The new @minnowbooster limits are as follows:
5 SBD Per Day
15 SBD Per Week
---
We would love to know how the Steem community feels about these new policies, please consider dropping by our discord room to let us know or leave a comment below!
---
What can MINNOWBOOSTER do for you
| What? | Currency | Advantages |
| --- | --- | --- |
| Buy upvote | SBD | Earn an instant return |
| Lease SP from market | STEEM | Increase your vote strength and curation rewards |
| Delegate SP to market | STEEM POWER | Earn daily STEEM dividends |
| Invest STEEM in MinnowBooster | STEEM | Earn daily SBD dividends |
| Delegate SP to MinnowBooster | STEEM POWER | Earn daily SBD dividends |
Read the full-featured how-to guide here:
https://steemit.com/minnowbooster/@minnowbooster/6rt2mn-introducing-minnowbooster-beta
NB! The above is an introduction post to get you familiarized with the services Minnowbooster offers. Please read it before using Minnowbooster services. Since inception we have updated many paramaters for the voting bot and DLM. You can find the most recent paramaters below or at minnowbooster.net
---
CURRENT PARAMETERS:
| Parameter | Value | Remarks |
| --- | --- | --- |
| Minimum Upvote | 0.01 SBD | Minimum SBD you can send |
| Upvote comments? | NO | |
| Profit at 100% VP | 3 times | Check VP at steemnow.com |
| Daily Limit | 5.0 SBD | Maximum you can send in 24h |
| Weekly Limit | 15.0 SBD | 7 day maximum |
| Minimum SP Lease | 1 STEEM | |
| 1-3 Week Lease | 1 STEEM/75 SP | Price per week/Lease size |
| 4-24 week Lease | 1 STEEM/150 SP | Price per week/Lease size |
---
Provide us with feedback
We are happy to hear your feedback about where we can improve.
---
Join our Discord chat
Get support and connect with us and other Minnowbooster fans!

---
We are always looking to improve @minnowbooster and try to keep you up-to-date whenever something changes. If you have any suggestions about what we should change or add to @minnowbooster, then please write us a comment :)
---
Missed the BuildTeam announcement? Here's all the juicy details.
---
Video Tutorials
---

---
And last but not least, here's our cute little footer made by the most epic @ryivhnn! Yes, there are cute little minnows floating around!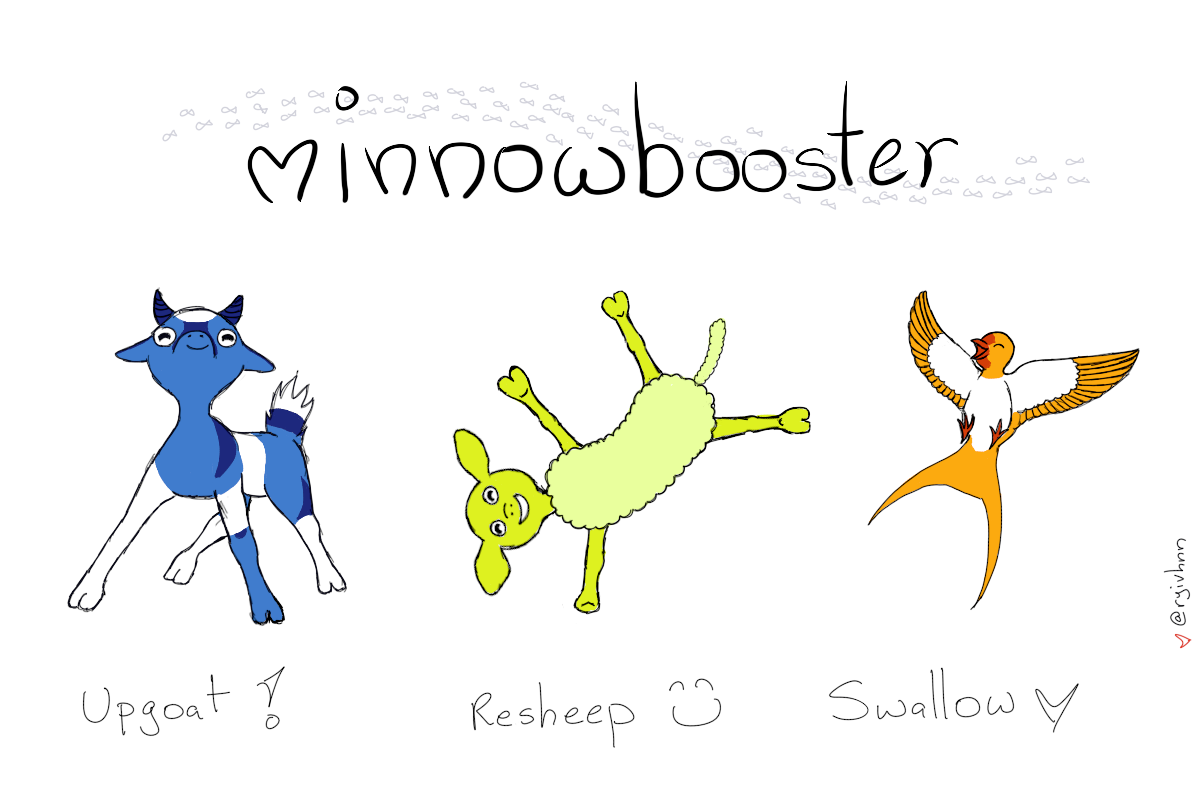 ---
Minnowbooster is a @buildteam project by @thecryptodrive @cryptomancer and @reggaemuffin
---
---
This is a @steemvoter subscription payment post. Thank you to Steemvoter customers for allowing us to use your Steem accounts to upvote this post by virtue of your free subscription to the Steemvoter.com bot service. @steemvoter is proudly a @buildteam subsidiary and sister project to @steemsports and @minnowbooster.