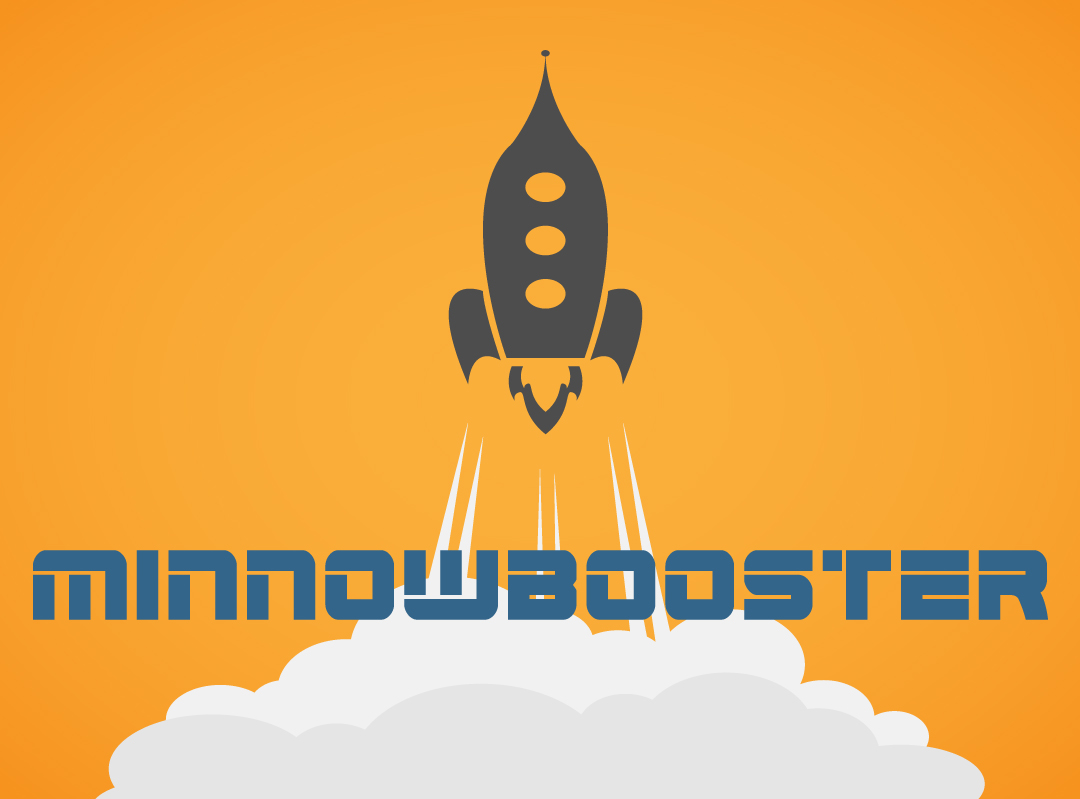 Hey there, @bulleth here with a @minnowbooster emergency announcement - more than 50 hungry minnows need your help!
There are currently more than 50 requests for STEEM POWER in our Delegation Leasing Market (DLM) and we are unable to meet this demand. Lease requests are expiring unfilled and minnows are going hungry, it's horrible!
If you have some spare SP lying around, this is a great opportunity to help a hungry minnow and earn some STEEM in the process!
---
Lease requests range from as little as 50 SP, all the way through to 15 000 SP, so there is something there for everyone. All delegators receive daily STEEM payments direct to their Steem account. These leases are currently paying more than 18% per year, so this is a great way to put your STEEM POWER to work for you.
---
Filling orders is easy:
Select a lease request and click 'Fill this offer'
Read over the terms of the lease
Enter your username and click the delegate button
Click 'Connect', sign in with your Steem username and active key and you are done - It's that easy!
---
You will start receiving daily STEEM payments the following day. We will also send you a notification letting you know when the lease has expired so you don't have to worry about a thing ...
Do you have SP just sitting there getting dusty? Come on over to the MinnowBooster DLM, help some minnows and earn some STEEM!
Thanks guys!


---
What can MINNOWBOOSTER do for you
| What? | Currency | Advantages |
| --- | --- | --- |
| Buy upvote | SBD | Earn an instant return |
| Lease SP from market | STEEM | Increase your vote strength and curation rewards |
| Delegate SP to market | STEEM POWER | Earn daily STEEM dividends |
| Invest STEEM in MinnowBooster | STEEM | Earn daily SBD dividends |
| Delegate SP to MinnowBooster | STEEM POWER | Earn daily SBD dividends |
Read the full-featured how-to guide here:
https://steemit.com/minnowbooster/@minnowbooster/6rt2mn-introducing-minnowbooster-beta
NB! The above is an introduction post to get you familiarized with the services Minnowbooster offers. Please read it before using Minnowbooster services. Since inception we have updated many paramaters for the voting bot and DLM. You can find the most recent paramaters below or at minnowbooster.net
---
---
CURRENT PARAMETERS:
| Parameter | Value | Remarks |
| --- | --- | --- |
| Minimum Upvote | 0.5 SBD | Minimum SBD you need to send |
| Upvote comments? | NO | |
| Profit at 100% VP | 3 times | Check VP at steemnow.com |
| Daily Limit | 1.0 SBD | Maximum you can send in 24h |
| Weekly Limit | 7.0 SBD | Updated from 5.0 SBD |
| Minimum SP lease | 1 STEEM | |
| Lease price 1-3 weeks | 1 STEEM ⇔ 100SP | (Price per week) |
| Lease price 4-24 weeks | 1 STEEM ⇔ 200SP | (Price per week) |
---
Provide us with feedback
We are happy to hear your feedback about where we can improve.
Minnowbooster Discord - Join our Discord for support and to connect with us
We are always looking to improve @minnowbooster and try to keep you up-to-date whenever something changes. If you have any suggestions about what we should change or add to @minnowbooster, then please write us a comment :) If you make a great suggestion and we implement it, you may even get rewarded with BUILDTEAM ... So make sure you include your Bitshares username with your suggestion!
Don't have a Bitshare's account? Create one here.
Missed the BuildTeam announcement? Here's all the juicy details.
---
And last but not least, here's our cute little footer made by the most epic @ryivhnn! Yes, there are cute little minnows floating around!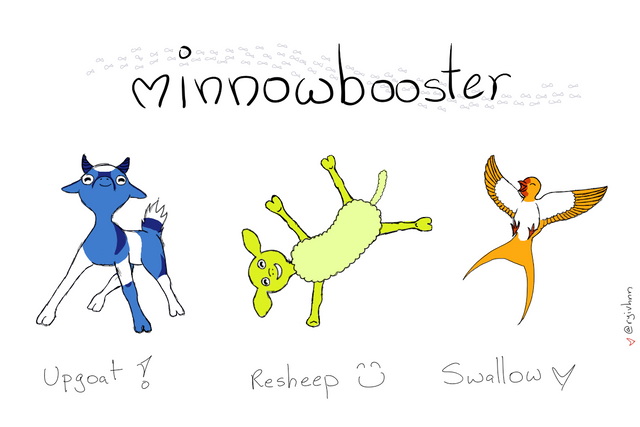 ---
Minnowbooster is a @buildteam project by @thecryptodrive @cryptomancer and @reggaemuffin
---
This is a @steemvoter subscription payment post. Thank you to Steemvoter customers for allowing us to use your Steem accounts to upvote this post by virtue of your free subscription to the Steemvoter.com bot service. @steemvoter is proudly a @buildteam subsidiary and sister project to @steemsports and @minnowbooster.