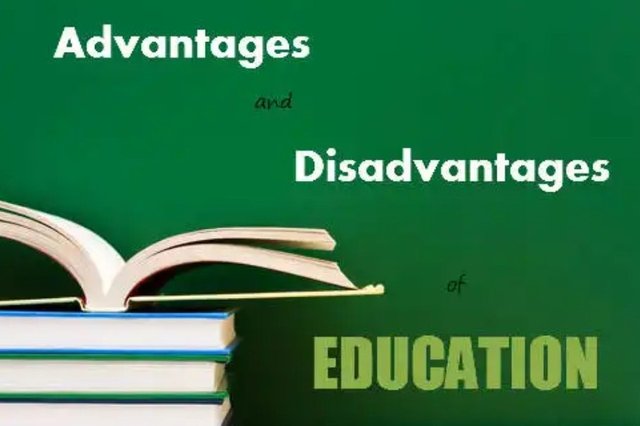 Advantages of education
Education makes us humble. Education creates awareness and expands our vision. We become more aware about ourself, about the society, about everything that surrounds and affect our life.
It helps us develop a disciplined life. And, discipline is essential for everything that a person wants to achieve in life.
An educated person commands respect in the society.
Education enables us to earn our livelihood. Education empowers us to get a good job. We need money to make our living. With the advancement of science and technology, our needs have increased. Besides the basic needs of life such as food, shelter and clothing, we also need other comforts such as mobile phones, air-conditioners, car, etc. A fulfilling career ensures a satisfied life.
It is a known fact that an educated person gets better earning opportunities. After completing education, we can consider starting your own business. We can also become a consultant in the area of our expertise.
The study of computer science, software, and information technology will empower us to make a choice in the field of fast growing IT and internet industry.
We can help illiterate adults to learn the basic skills of reading, writing and arithmetic.
Education is the key to gender equality and women empowerment. Educated women are self-dependent, and looked upon with dignity. They are aware of their social, and economic rights. Further, they can teach their children and help them in their studies.
Education helps in fighting against human rights violations. It helps in getting rid of social problems such as child labour, and child marriage. Education is a fundamental right and every child deserves to get the opportunity for education.