Walk Away While You Still Can. Here is my entry to the Meme Challenge #93. Click here for more information on the contest. Just use the original picture (CLICK HERE), add text, post it, comment it at his link here, at the Original Poster (OP); resteem & upvote the OP post (click here). You might win some money.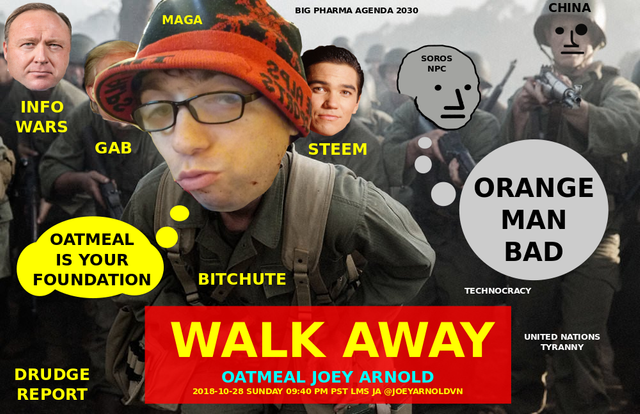 If you don't know, NPC took down GAB.COM. That happened today, just four days before Halloween 2018. The SJW terminated Alex Jones of Info Wars in 2018 (this year).
Technocracy has been shadow banning & terminating millions of people, accounts, pages, videos, channels, groups, globally, on social networks like never before, including home videos I made with my family & friends when I was ten years old. The NWO is going after you & me. First, they went after Alex, and you did nothing, right? Then they went after the next person, and then the next person. China, Soros, & others, are going after us. What are you going to do about? I make memes. What about you?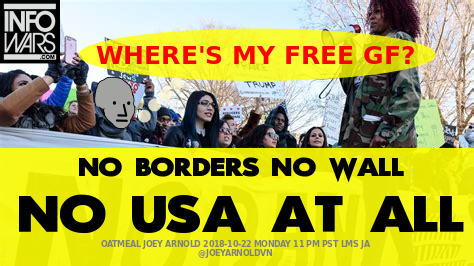 Meme Challenge #93
Published in October of 2018 | By Oatmeal Joey Arnold
@JoeyArnoldVN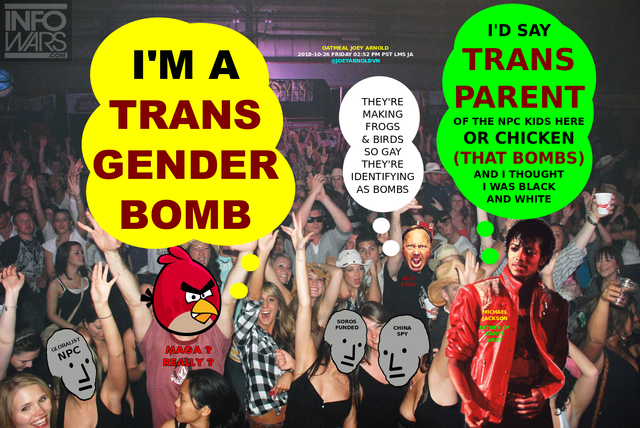 Add Oatmeal On Facebook | Gab | Minds | Twitter | YouTube
About Me | Oregon Born | Homeschooled | Videos | Vietnam English Teacher | Invasion
(RSS Feed | Live Bookmark)