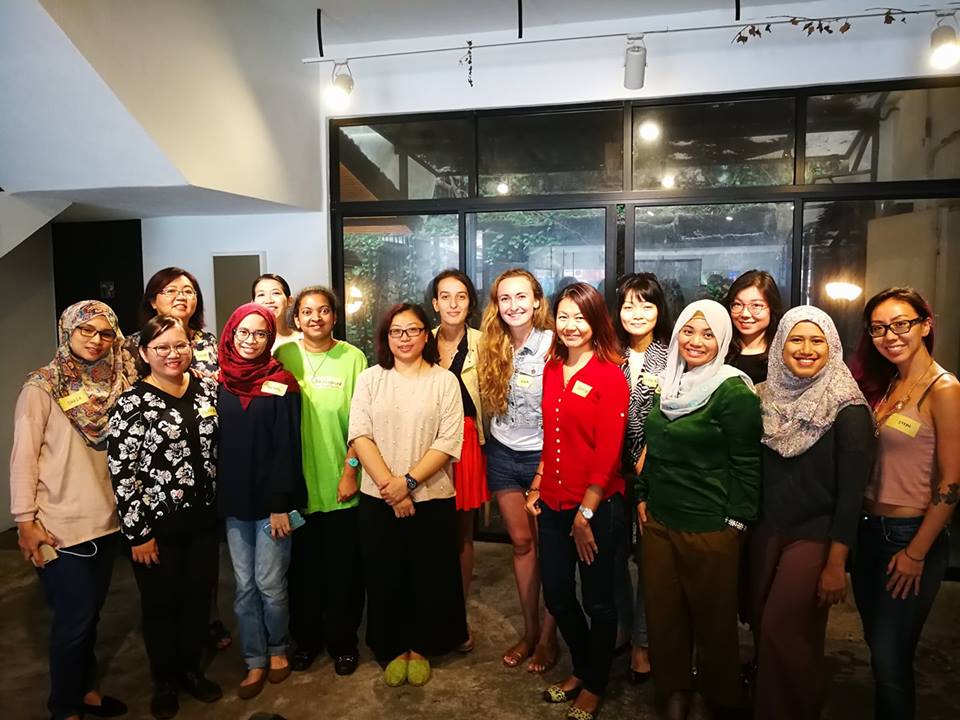 Hi all, how is everyone doing? How was your weekend? I had a superb privilege to attend the Founding Women Get Together event on Saturday, 21 April 2018. I posted about this event in one of my previous posts on Friday, Founding Women Get Together Event And Art Giveaway!. This event was a monthly event organized by @angiechin28 who is the founder of HerPortal. However, the event on Saturday was the first get-together for 2018 after taking a break for several months.
As mentioned in my previous post (link above), @angiechin28 had been planning this event for awhile. She discussed with me the date of the event because she wanted me to be there and share my experiences about Steemit to the other participants. I said yes since it was held on a Saturday and at daytime.
The event was held from 10.30am to 1.30pm but I reached the event venue at 10am because @angiechin28 needed my assistance to welcome the other participants. Her intern had to take an emergency leave to attend to some family emergency. I was more than happy to help out. It was just a small get-together that didn't require a lot of set up or preparation. Some of the participants arrived shortly after I did and we had a nice chat with each other. There were 16 ladies who came on that day and all of them came from a diverse background. We had entrepreneurs, stay at home moms and even a vet among us! It was an impressive and inspiring group of fantastic women!
Here are some photos taken during the event
The participants had a nice chit chat to get to know each other better.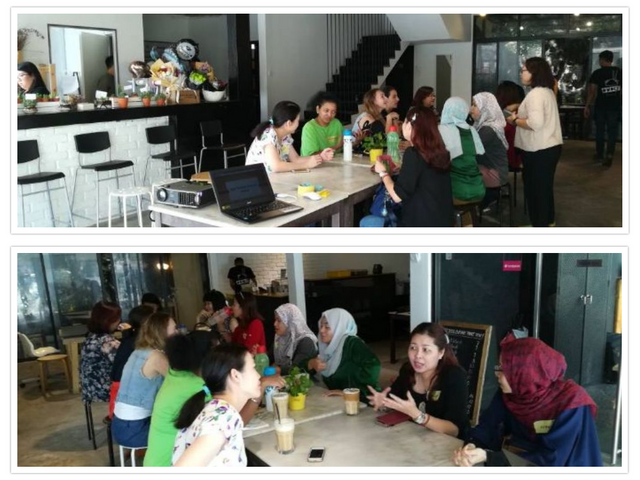 It was great to have a fellow Steemian (there were three) with us! Here is @esdee introducing herself to the crowd. I had been communicating with @esdee online since January in our #teammalaysiababes chat group but this is the first time we are meeting each other face to face.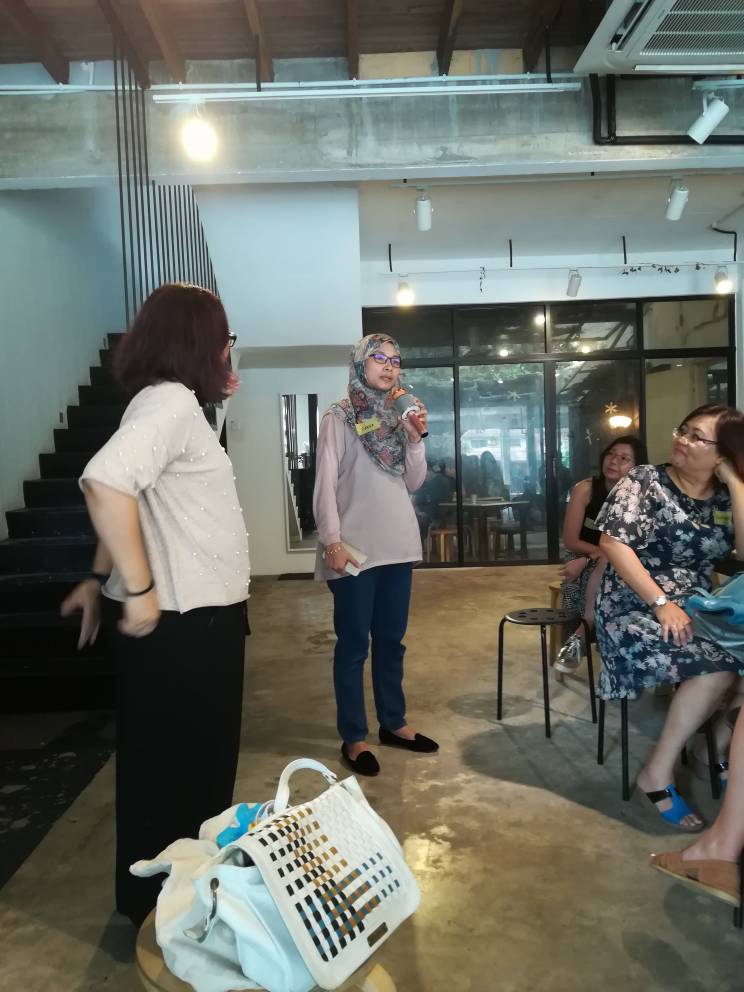 The participants introducing themselves during the introduction session.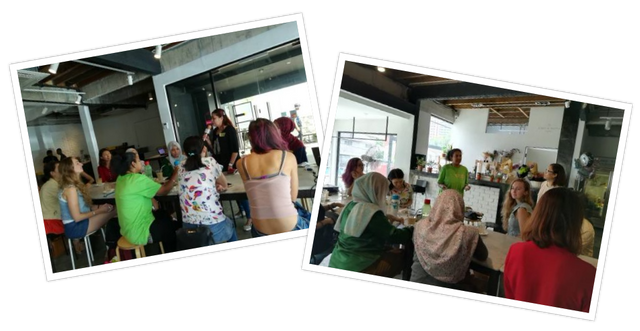 @angiechin28 made a short presentation about Steemit to the group. She talked a bit about cryptocurrency and crypto economy. These concepts were unfamiliar to some of the ladies but everyone was so eager to learn.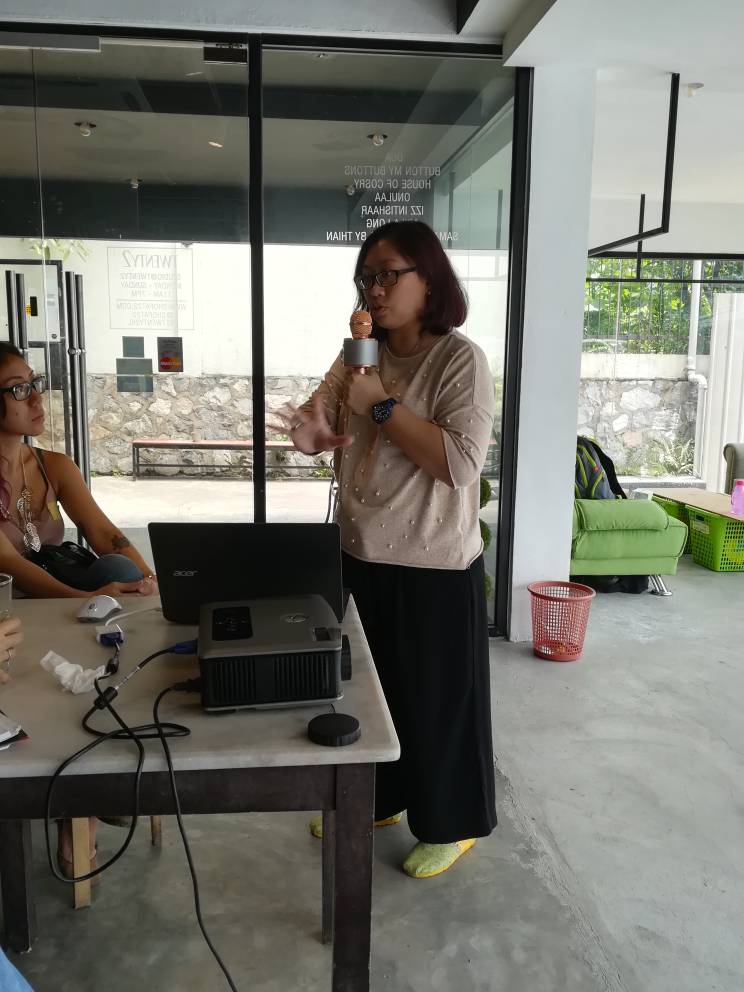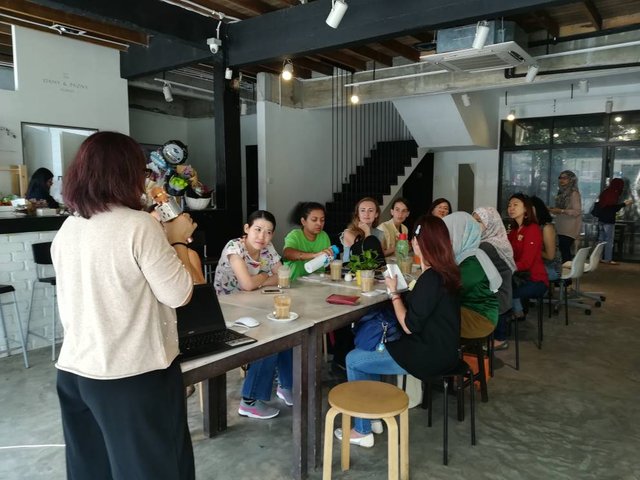 That's me singing! Nope! @angiechin28 was kind enough to give me the opportunity to present albeit a short one. Initially, I was reluctant to do it because I haven't done any presentation for the past 10 years (yup) since I left the workforce to become a SAHM. But I gave it a go mainly because I love to talk about Steemit and a big believer in this amazing platform that had blessed me and family for the past 10 months!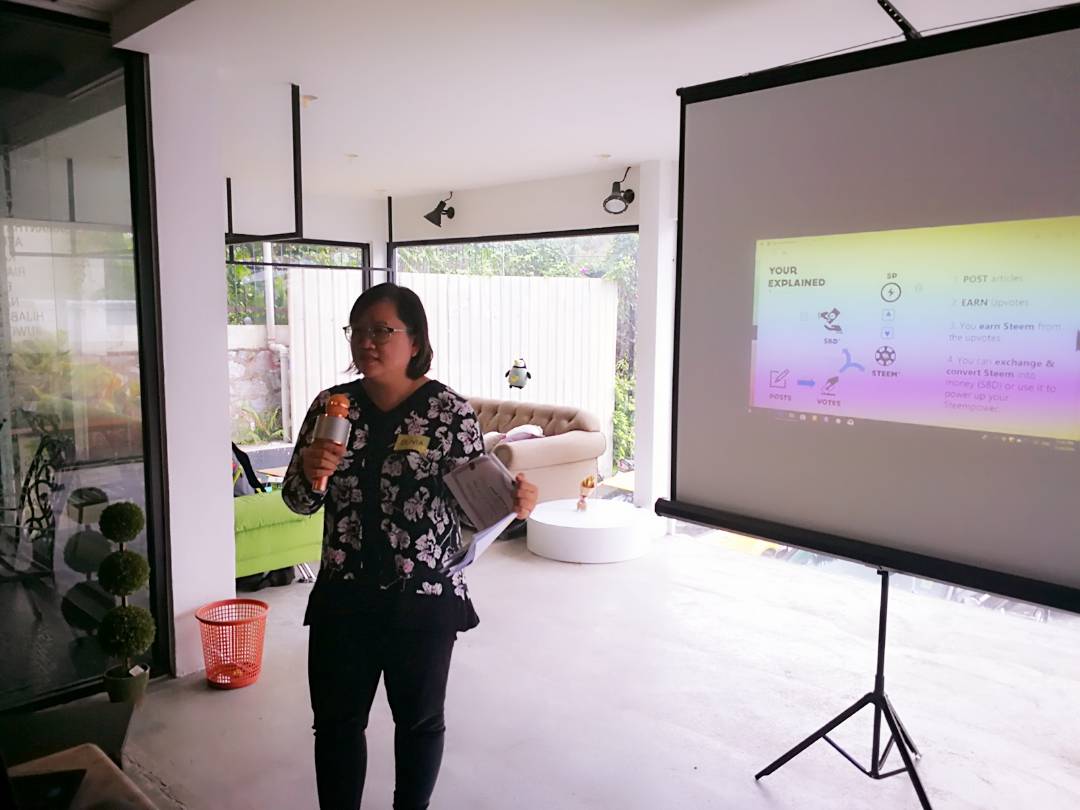 The second highlight of the event was a brief presentation of Corporate Law for business by @perennial who is a Corporate Law Advisor. Unfortunately, I did not manage to capture any photos of him because I totally forgot about it! Duh! Even though it was already lunch hour, the ladies were all ears and eager to learn about this important aspect of setting up a business.
And of course, any event is not complete without taking selfies or group photos! Did I mention there were three Steemians attended the event? Well, apparently @vikapuzach and @mashakolga were there too. It was a privilege meeting these amazing ladies!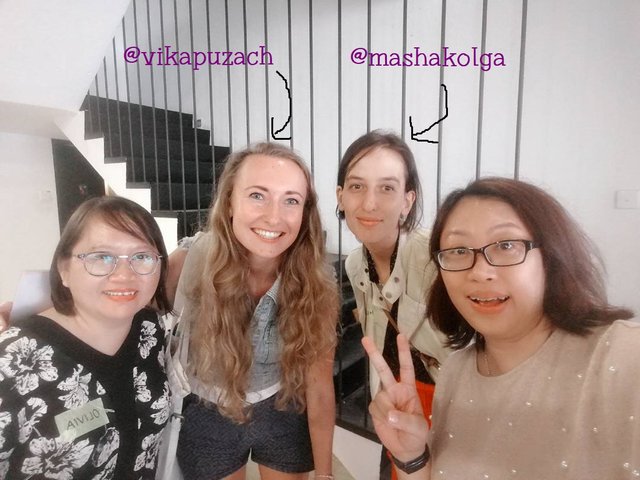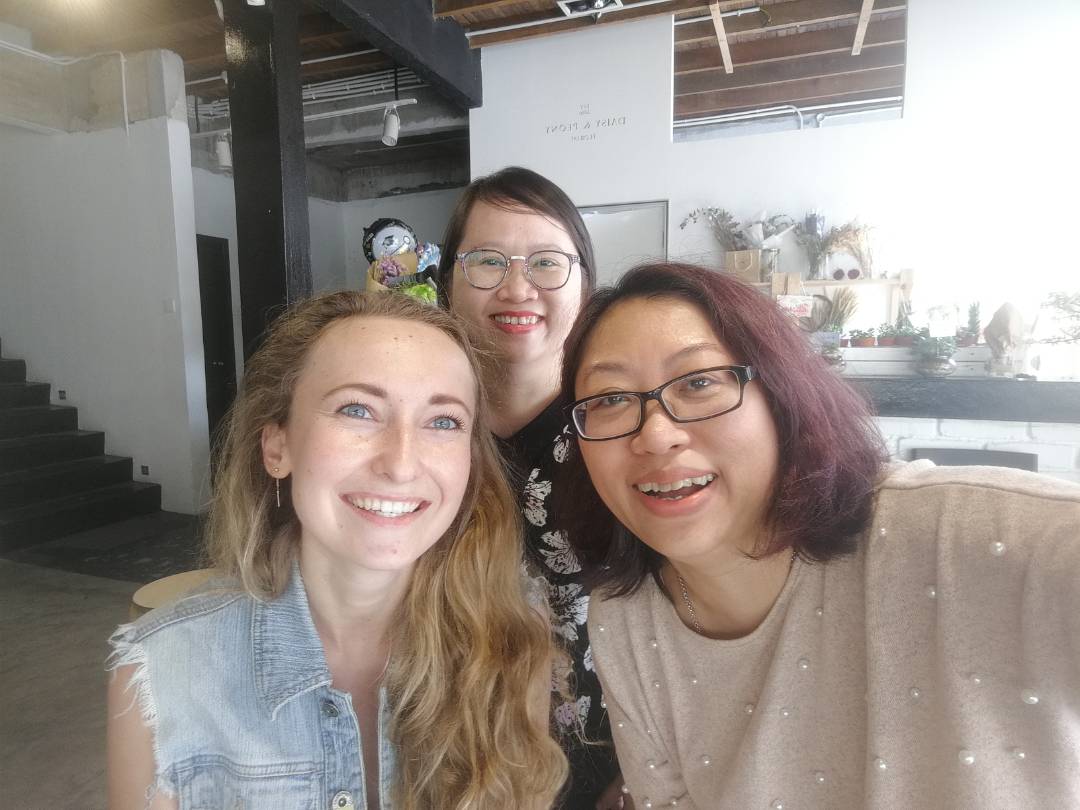 It was supposed to be a 3-hour event but it dragged until 4pm when everyone finally left. I enjoyed the event very much and I hope to meet these ladies again in the future. My only regret is that I did not manage to talk to everyone. However, I did manage to get a couple of business cards from a couple of them - Akmal who is SAHM cum entrepreneur at www.dzaltastic.com, and Lou Ann, the founder of Hijau Philosophy. Do check out their sites and give them your support :)
I mentioned in my previous post that I wanted to do an art giveaway. Well, I did and now there are happily living in their new homes :)

Thank you for checking out my post!
My previous posts:
My Sketchbook | Waves In The Ocean
Founding Women Get Together Event And Art Giveaway!
My Sketchbook | Sketches Inspired By Obscure Sorrows
Stencil Painting | Life Of Privilege
Building Connection With My Children Through Play
---
I am selling some of my paintings over on Artfinder. Shipping is FREE worldwide. You can check them out here: ARTFINDER.
My gifts & merchandise available at REDBUBBLE (international), Printcious & CreativeUnited (Malaysia).
Thank you!
---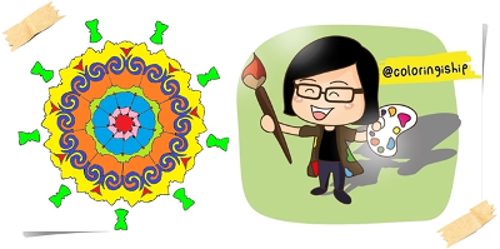 My avatar was illustrated by @pinstory