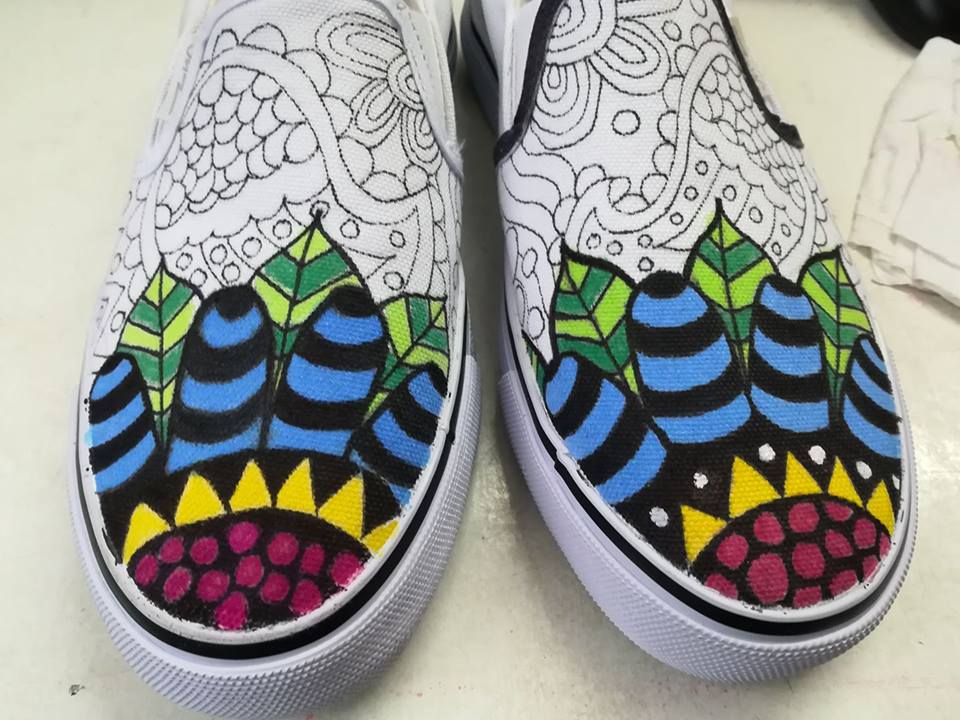 Hi all, how's your Sunday? Fun? No? See, here what's I have been working on. Take a peek at one of my latest projects - doodle shoe art! I have been working on this for about a week, yeah I know, I have been dragging myself to work on this, but I do work on multiple artworks and since this is more on my personal project, it's not on top of my priority right now. Other than that I can't rush the process too because I am using permanent markers and because markers bleed, I have to be extra careful not to mess it up. This is just a sneak peek at this fun project and I will talk more about this when it's totally completed!
The plain white canvas (school) shoes...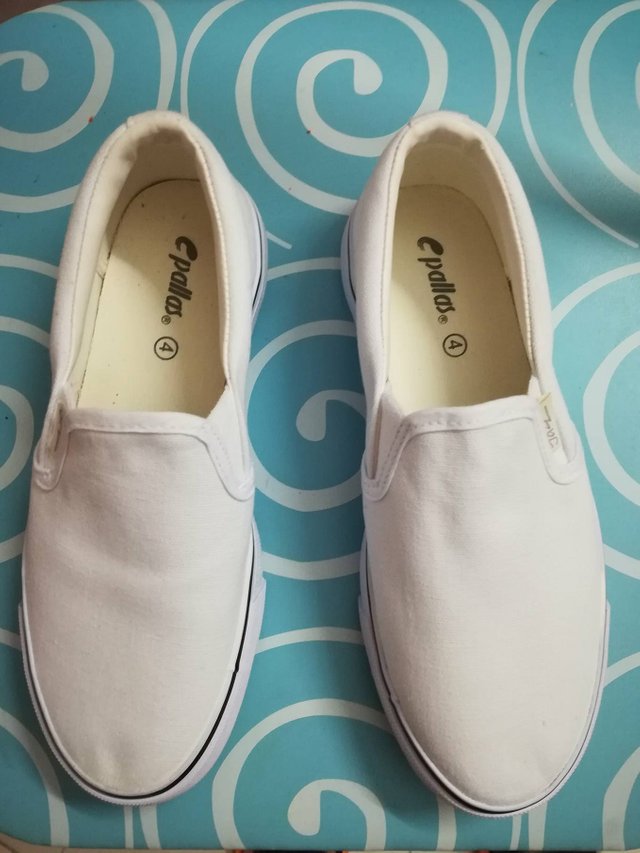 progress...

Thank you for checking out my post!
My previous posts:
My Sketchbook | Waves In The Ocean
Founding Women Get Together Event And Art Giveaway!
My Sketchbook | Sketches Inspired By Obscure Sorrows
Stencil Painting | Life Of Privilege
Building Connection With My Children Through Play
Daily Devo | A Man of Suffering
---
I am selling some of my paintings over on Artfinder. Shipping is FREE worldwide. You can check them out here: ARTFINDER.
My gifts & merchandise available at REDBUBBLE (international), Printcious & CreativeUnited (Malaysia).
Thank you!
---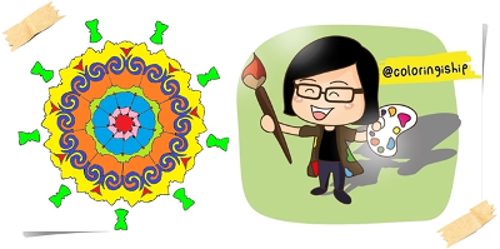 My avatar was illustrated by @pinstory