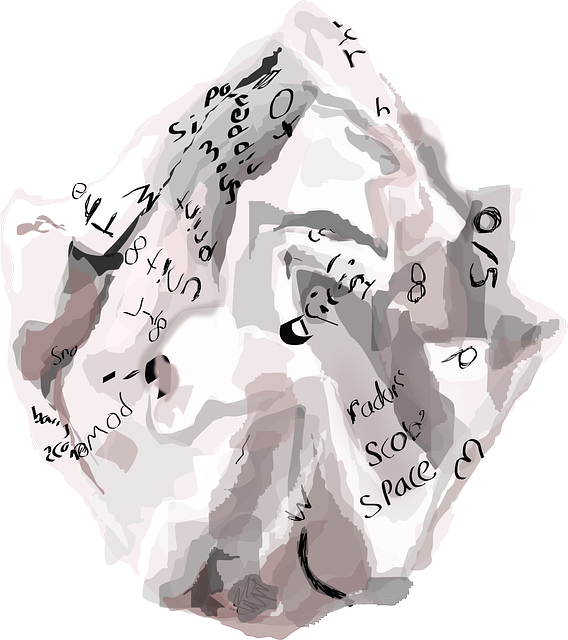 Source
This is the next instalment of The Crumpled Letter for March Madness with Freewrite House. You can read previous instalments by clicking the links below.
Part One
Part Two
Part Three
Part Four
Part Five
Part Six

I guess, thought Doris, my experience isn't that typical. Most people that have been married as long as Bill and I had been, usually go onto die together, having lived an ordinary and commonplace life. Until death do us part, they had been the words she'd spoken. They had been the words she'd believed in.
Other people didn't really help either. It was amazing how many bought into her story of dejection and misery. How many of her friends echoed her own thoughts that life without Bill must terrible? Too many.
Divorce by its very nature brings you out of the ordinary. The life you had mapped out for yourself and become accustomed to is pulled up from underneath you. Like a rug at the doorstep, you are picked up, shaken out, and as in Doris' case discarded. This was the thought that Doris had bought into. She was in essence second best. Thirty eight years, a marathon of a marriage, was discarded and believed to be a failure. The sprint was the real gold medallion of this life, she mused, and that woman was the winner.
These were her thoughts as she walked passed the Lido and wound her way around the duck ponds. These were the thoughts she had battled with, and now looked at more closely, as she made her way along the path to Kenwood. How could she move beyond the expectations of others? Surely, her life was not worth living now. And as she tasted this thought she realised she needed to get a grip on herself. She needed to reignite her own essence of being.
The sun was still shining, the day was still young and Doris was walking in her favourite place; she was not about to let herself go back to the darkness that had consumed her for the past month. Instead, she decided to do something very different. She wished Bill and his new partner luck with their future. She let him go. She let them both go. And as she did, she felt a lightness and spring in her step.
By the time Doris reached Kenwood, she had a rosy flush to her cheeks. The April sun was up but there was still a pleasant chill to the morning that was a perfect companion for her morning walk. As she walked, and passed numerous dog owners, she thought how it might be quite nice to have a pet of her own. Bill had allergies, so they'd never been able, but now…well, now she was able to do anything she wanted. It was a revelation that she breathed in.
She stepped into the café and selected a Danish pastry to go with her coffee. It was a bit pricey here but she decided to add the cost to how therapeutic her walk had been, and then she noted that she had got herself a bargain. She also realised, with that line of thinking, how much her thoughts were responsible for her mood.
Over the past month, when she had found herself debilitated by her divorce, she had allowed herself to believe that life as she had known it had ended, but yesterday that had changed. Yesterday, she chose to see a new future. She took back control and responsibility for her life. Okay, this morning she had experienced a little hiccup when she saw Vanessa, she smiled realising how easy it was now to name her, but it hadn't taken her long to bring herself back.
Doris walked from the café, holding a tray and found herself a table in the sun. It was still a little bit on the cold side but she warmed herself by holding the coffee cup close to herself. The more she thought about her new life, the more she realised that she could actually turn what she had been experiencing as devastating into a new adventure. An adventure where she was the heroine. She smiled at the thought, at 66 I'm going through my own unique rite of passage. I am at the threshold of a new life. She drank her coffee and enjoyed her pastry, before she prepared herself for the walk back to Gospel Oak.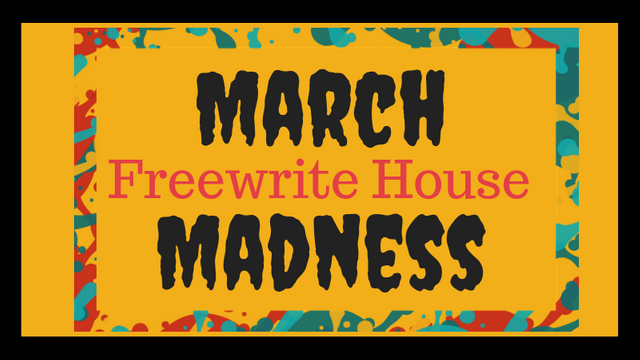 If you want to read some other March Madness writers and support them too, check them out below.
@kaelci
@ireenchew
@mariannewest
@kaerpediem
@balticbadger
@wakeupkitty
@aislingcronin
@carolkean
@jeanlucsr

New to Steem? Still trying to find your feet? There's a great community over on Discord that are waiting to help. All you need do is click the banner below, the one for Steem Terminal. Just hover your mouse and you'll see it change.
Steem Terminal is just one of many great communities. It has been set up to help. You can read more about it here and here.