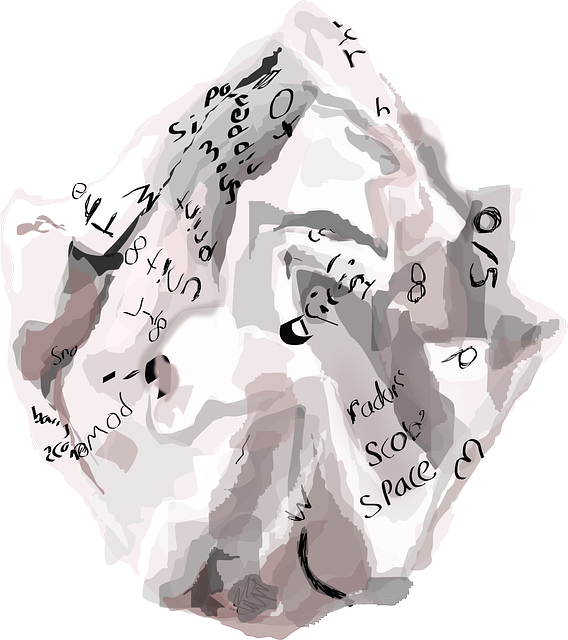 Source
This is the next instalment of The Crumpled Letter for March Madness with Freewrite House. You can read previous instalments by clicking the links below.

As Deirdre put down the phone, her brow wrinkled as she thought about her friend. Although, the conversation had been one of optimism, Deirdre couldn't help worrying that this new bubble of positivity in Doris was going to be short-lived. She had seen first-hand the devastation Doris had been experiencing. For the past three weeks, Doris had been holed up in her house and wouldn't accept any outside help. It was putting a terrible strain on her daughter, Rebecca.
Deirdre understood though, she couldn't imagine how she'd feel if Michael up and left her after all these years together. It had come out of the blue, or so it seemed. She had a feeling Michael may have known something, but then Bill and he had been friends since their Uni. days. That was one thing she both admired and disliked about Michael, he was loyal to a fault. If Bill had shared anything about what was going on with him, Michael wouldn't tell a soul. Not even her.
As if Michael had heard her thoughts, he called from the living room, "Who was that, Dee?" she walked into the living room where he sat watching something on the Discovery Channel. "You were on the phone for ages." He said looking up at her. "Everything alright?"
"It was Doris. I guess everything's alright. We're meeting up for lunch tomorrow." She shrugged. "She actually sounded good, but…well, you know." She looked at him. "It's not something you just bounce back from, is it?"
Michael leaned towards the coffee table in front of him and picking up the remote control, pressed pause on his programme. "I guess not. But then, everyone's different, Dee, and life goes on. Maybe she's just ready. Anyway, you're only going for lunch."
"No, she's planning on becoming a volunteer and wants to organise a meet up with a few friends. It's great. But...well...only yesterday she wasn't answering her phone. I'm just concerned, I guess. I don't want to see her go downhill again. You know?" She sat down next to him. "I suppose, I'm just not sure how things can have changed so quickly."
"Quickly! They've been going through this divorce for months, Dee." He laughed. "I know, in the scheme of things that's not a great deal of time. But, well, Doris must have been processing everything throughout that time. And volunteering? That sounds great. What sort of volunteering?"
"Oh, she didn't say. She said she had to leave something for us to talk about tomorrow," she smiled. "And she had other calls to make. Like I said, she wants to get a group of us together. She said she'd written down loads of ideas, and well, she'd share them with me tomorrow over lunch. She suggested Daphne's in Bayham Street. It was like she hadn't been shut away for the last three weeks ignoring everyone." She finished.
"Ah, I get it." Michael looked at her. "You've been worrying about her and now she seems to be perfectly fine, without your help."
"Oh! Thanks!' She said slapping his upper arm. " No. I'm just, well, I'm still worried. I don't know. I can't explain it." She breathed. "I guess, I'll just have to see how she is tomorrow." And with that she slumped back into the chair, losing herself to her thoughts.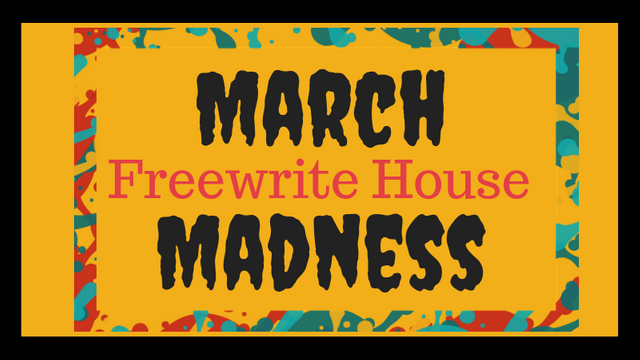 If you want to read some other March Madness writers and support them too, check them out below.
@kaelci
@ireenchew
@mariannewest
@kaerpediem
@linnyplant
@balticbadger
@wakeupkitty
@aislingcronin
@carolkean
@jeanlucsr

New to Steem? Still trying to find your feet? There's a great community over on Discord that are waiting to help. All you need do is click the banner below, the one for Steem Terminal. Just hover your mouse and you'll see it change.
Steem Terminal is just one of many great communities. It has been set up to help. You can read more about it here and here.