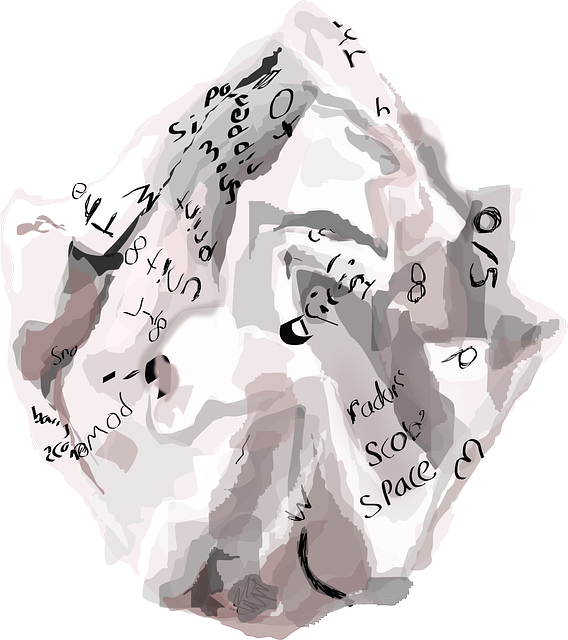 Source
This is the next instalment of The Crumpled Letter for March Madness with Freewrite House. You can read previous instalments by clicking the links below.
Part One
Part Two
Part Three
Part Four
Part Five

Decision made, Doris quickly showered and dressed. She was ready in less than 15 minutes, so by seven she was ready to leave. She walked briskly to Camden Road Station, noting the bleary eyed workers up already for their trek to work. It was still fairly early, so the train shouldn't be too full.
When she reached the train station, she stood behind a young man in the ticket queue. She had her freedom pass but as it was before nine thirty she wasn't free to use it yet. She used her debit card to avoid having to rummage in her purse for change and then with ticket in hand she walked through the barrier and up the stairs to the platform. There were a few people waiting on her side of the platform, while on the other side it was filling up quite quickly. She had stood on that side herself for many years, when she worked in Highbury and Islington. That was a long time ago now though.
Doris looked up to see how long the train would be and was pleased she only had a two minute wait. She had brought a copy of The Pickwick Papers with her. It was a long time since she had read any Dickens and as she was going to volunteer for the museum she thought it would be nice to get reacquainted. As she stood waiting, she watched the growing crowd of commuters on the other side. It was then that she noticed her.
She was wearing a grey trouser suit with black high heels. Thankfully she was reading one of the broadsheets, so it was highly unlikely that she'd notice Doris, but Doris felt her stomach churn all the same. The woman was in her late forties, she knew, but Doris couldn't help thinking she looked younger. She must be on her way to work. Strange, she hadn't realised she used this station. Did that mean she and Bill lived close by? The thought set Doris spinning.
Thankfully, as she was locked in her thoughts looking at the other woman, the train for the other platform pulled up and suddenly Doris couldn't see her anymore. This didn't stop Doris' thoughts though. This unexpected sighting had thrown her off balance. When her train arrived, it took all her energy to step onto it. There were a few seats available so she found herself slumping in one of them. Why did she have to see her? She was feeling so good about today. She had a new lightness to her step and was looking forward to life.
The train finally arrived at Gospel Oak and Doris, now feeling quite deflated, got off. She wondered if she had the energy for the long walk over to Kenwood now. Maybe she should just get another train ticket and head back home. She sighed, knowing that her day had suddenly taken a nose dive. Whatever she did, she had to make her way downstairs. She began walking down and rummaged in her bag for her purse. As she did so, she moved her copy of The Pickwick Papers aside wondering where her bloody purse was. She knew it must be in her bag somewhere but it wasn't where she usually left it.
By the time she reached the bottom step, she was feeling extremely agitated. Not being able to find her purse was just the icing on the cake. "Oh, where are you?" she groaned and began taking everything out of her bag. Her keys with her little minivan key ring, her pack of tissues, her toilette bag, her book…there it was, her purse, she sighed. "There you are!" Finding it brought with it such a strong feeling of relief that she managed to laugh at herself. You know what? She thought, I will go on my walk. I'll be damned if I let them pull me down again and, with that, she put everything back in her bag, pulled out her ticket from her purse and made her way to the barrier.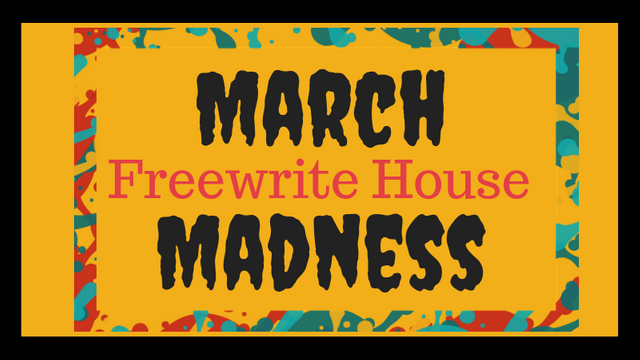 If you want to read some other March Madness writers and support them too, check them out below.
@kaelci
@ireenchew
@mariannewest
@kaerpediem
@linnyplant
@balticbadger
@wakeupkitty
@aislingcronin
@carolkean
@jeanlucsr

New to Steem? Still trying to find your feet? There's a great community over on Discord that are waiting to help. All you need do is click the banner below, the one for Steem Terminal. Just hover your mouse and you'll see it change.
Steem Terminal is just one of many great communities. It has been set up to help. You can read more about it here and here.