BoldspiritRecommends: Dare to be like this older lady aka phones, social media vs reality [Through my eyes]
I am sometimes wondering why am I such a weirdo. In times when smartphones allow us to record every minute of our lives, shouldn't I be more grateful for that possibility?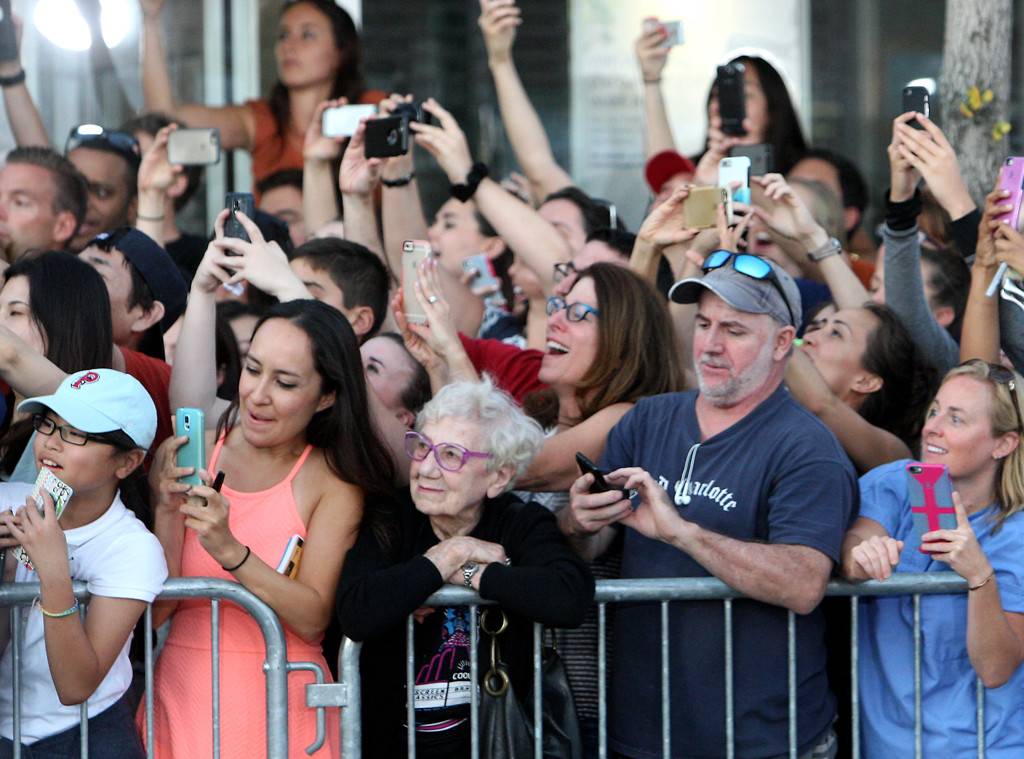 Would you dare to be like this older lady? source
Would you believe if I told you that I had my first telephone after graduating from high-school, as a reward for passing my exams to a law school? Crazy, isn't it? And believe me, I'm not that old (well, back then I would say that a lady in her thirties is, in fact, mature to say the least 😉). My mobile phone was a tool to...you wouldn't guess... make phone calls and send/receive text messages! No smartphones, no internet, no applications.
Back then.
There was a time when mobile phone producers were putting their efforts to make their products smaller, and with a stronger battery. Those prerogatives have completely changed with the arrival of smartphones and their bigger and wider screens.
When we were heading to a dinner or a party, we weren't taking selfies or photos of our food. We were present, we were there in order to meet with people we genuinely like to spend our time with. And please don't get me wrong, I am not saying that today this is not the case. I can't stand when people are making generalizations. What I want to say is that it was different, more into the moment I would say. How many of us know people who are there smiling once the photo is being taken and then sit in a corner scrolling a phone. Or people who are having #timeofmyIife #tothefullest etc. when in fact this is only an illusion created to impress others.
What I genuinely detest about growing up without the presence of a "camera" is that I don't have many photos. Simple as that. 😂 Not to mention that half of the photos that we possess are blurry and moved. Obviously, it would be fun to be able to laugh seeing those precious young crazy faces again from time to time.
Today?
You see my point, it is definitely a great thing to be able to record and make souvenirs of your everyday life. And smartphone is a great tool, becase it allows us to have a camera with us 24/7. But on the other hand... It can be superficial. The world of Instagram is full of photos of beautiful skinny girls. They rarely admit how much time it takes to take this one photo. Contrary to professional photoshoot it seems effortless and casually taken.
And in my opinion, this is worse and more damaging for teenage girls/boys than the fashion industry. How can they understand that in vast majority those photos are taken by professional photographers or are photoshopped, that "models" that suppose to be "ordinary" girls next door are professionally prepared by make-up artists and hairdressers?
It is great to want to look good and healthy! But... It is not if you are portraying something that you are not and causing other people feel bad about themselves.
"For instance, if she has photos of food on her Insta, it means she enjoys food". This is what one colleague told me recently before going on a date with a girl met on Tinder. It struck me because i am an absolute food lover and I rarely take photos of my food. I just enjoy it.