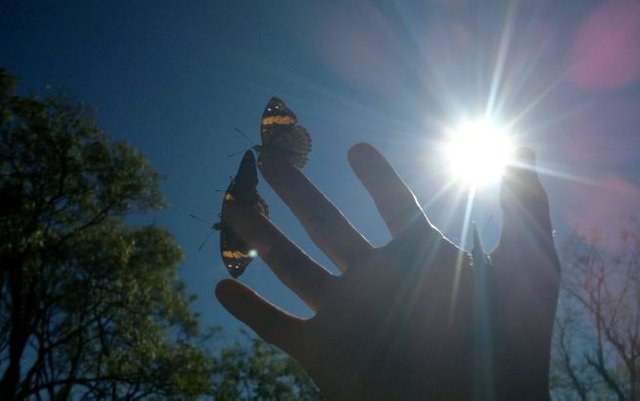 Is it me or is everyone else in their 30s also start losing friends? It is not that I'm such a jerk for not having a lot of friends now, this is just an inevitable part of life. This is the decade where I unintentionally kill friendships. Though I admit that I've also put this dilemma upon myself.
When I was younger, it was easier to keep my friends. I was such a free spirit. I just stayed in my city and was always ready to hang out with anyone. My friends were still free from adult responsibilities and were always available. Being single was still quite bearable. I always thought, at least I have my friends. Who needs a lover when I can always go have a drink with a friend, or go crazy with a friend, or talk to a friend. Until life happened.
I started losing friends when I entered a serious relationship. I was guilty of pulling that new relationship disappearing act. I was more focused on getting home from work to be with my boyfriend. I thought, who needs friends? My life revolved around a man. The time came that I also lost the one who was supposed to be my friend and everything.
As I get older, my priorities change. My friends are all into getting promoted in their jobs, getting married and all that serious shit, while I still want to see the world, travel around, move somewhere else and make some radical change in my life. My friends can do their own thing and I'm free to do my own. If I'm going to lose them, I might as well just disappear completely from their lives and just freely do whatever the hell I want in my life. Losing everything is really freedom.
It is quite understandable that those who move around a lot will have a harder time staying in touch with friends. I was at some point forcing a good friend to talk to me because there was no way I could handle certain situations or make difficult decisions without consulting him. However, it was hard to maintain a long distance friendship. It takes a lot of effort to make it work. I was busy having fun somewhere and I admit that I also didn't put in the effort required to maintain friendships. I'm actually just the person they will run to if they break up with their girlfriends. Someone to talk to about their drama. And I had no problem with it as I'm a friend after all. Sometimes, I cannot avoid not feeling hurt for being just a convenient and familiar distraction.
It is also damn hard to make new friends in your 30s. At this point, it easier to figure out the shit of most people as I get to know my own shit, I become damn choosy. There's no chance I'd be with those I don't have anything in common with or those with different mindset and beliefs. I always think, why waste my energy? Those who deserve to be in my circle get fewer and fewer as I see a lot of people around me get shallower by the second. I've become quite judgmental in order to protect myself. As life gets more complicated, I get caught up in checking my neverending to-do list and fail to take a step back and be present. It has become hard to open myself to new people for the fear of getting hurt or wasting my time.
I realize that I need to start accepting this inevitable part of getting older. I should just let go of those who are making zero effort in connecting with me, and instead, just continue on being comfortable on my own. I think I'm really doing a good job now. There's no way I'm going to ruin it all just because of this moment of neediness. It's normal to feel vulnerable but what else can I do? Run amok and find a random friend right now? Forcing myself to have a company will only end up with me getting more disappointed.
I started traveling and living somewhere else in my 30s, a good time to lose friends quickly. However, it's never too late to do the things that I've always wanted to do in life. I know the consequences but I've already accepted that friends were not really my priorities anyway. Me first, now and forever. If I lose friends just because I make certain choices in life then perhaps, they are not really my friends. It's not that I don't need friends anymore, I'm just not reliant on friends like when I was in my 20s. It's no longer about massive chills or some random craziness at the middle of the night. I have my own adult responsibilities now too, just too bad, it has nothing to do with family or relationship stuff that my friends are all into these days. I'm more focused on working on own projects, more confident in myself, more into planning about my future adventures, and more bogged down by responsibilities that are not really friend-centric. I get tired really fast too. I'm no longer that person who has to go out because it is Saturday night.
Letting go of friends and loneliness will not force me to make new and better friendships. In fact, I just get disappointed every time I try. There's still that same old part of me that is unwilling to make new friends. It is just hard to form bonds in your 30s. I become more protective and less willing to trust others or be vulnerable with some potential friends. No matter how much I crave friendships, I have come to accept that I might really die a miserable snob, comfortably alone here, or somewhere else in this world. I've come this far, there's no way I'm going to ruin my own master plan.