How To Spot A Scam - The Time I Dodged a Pyramid Scheme Offer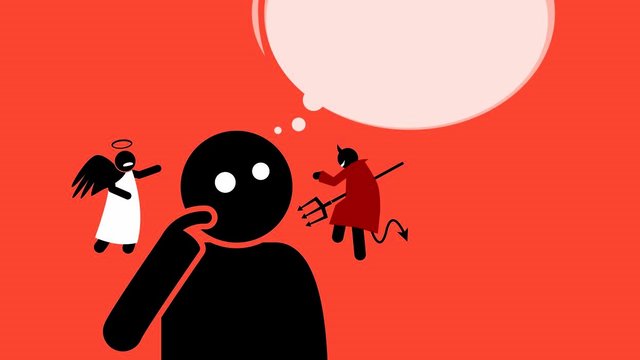 About 2 years ago, I was reached out by a former high school friend out of the blue. This "friend" of mine called me up at around 8 pm and asked me to meet up.
At first, I didn't really know why he wanted to meet so suddenly after so many years. Regardless, I started heading over to the decided destination.
Though I wasn't sure why, I could kinda sense that something was fishy, and I was right. Turns out, he called me to invite me to be a part of the pyramid scheme he got fooled into.
Luckily, I'd faced something similar before and I knew that this whole thing was nothing but a scam where these guys pick innocent kids like my former friend and fool them into joining their scheme.
As I got to the destination, all these other random dudes that I didn't know at all circled me and begin to explain to me their scheme and how it's going to "change my life forever."
Some good marketing skills there, ain't it? Circle people and make them feel uncomfortable. How effective.
Anyway, they began to tell me how some members of their "team" who are barely 18 years old have already earned enough that they are now independent and can now afford a lot of materialistic possessions.
Total bullshit.
These members that they speak of are basically a living advertisement. They use these kids as tokens of how successful one can become if they join in their scheme.
What's even worse is how they justify it. I asked them how their business model works and it was obvious that those dudes didn't know shit. On top of all that, they said they also offer a bonus holiday package, which I knew is just a clever way to avoid legal troubles in case someone tries to sue them.
All this was so incredibly shady that I was convinced this was an ugly scam. When I told them I'm not interested and tried to leave, they began to get a little aggressive. They tried really hard to convince me but I was just done with their shit.
Related: How Companies Use Fear As A Tool Into Making You Buy Their Products
As I began to leave, I could hear how they were making sarcastic comments behind my back which only made things more clear for me. It disgusts me how people scam these young kids when they already lack direction and are so lost about their future and career.
They take advantage of their innocence without hesitation and back out instantly when the kids lose their money in their cheated system. I hate that so much.
Scams like this are often hard to reveal because they are backed by offers, packages, deals, and whatnot. But there are still ways you can identify them. Oftentimes, just asking them (and yourself) the right questions is enough.
Here are a few questions to think about when in doubt if something is a scam or not:
Does the deal seem too good to be true?
Are they forcing you to reply or make a decision quickly?
Are they asking for too much personal information?
Are they using your emotions to get you to agree to their philosophies?
Did they contact you out of nowhere?
Do they know something about you that you didn't tell them?
All these questions are a great way to judge whether or not you are being scammed. But beware, a smart enough scammer can still fool you regardless. So it's best to do a background check and ask around before you commit yourself into something.

Continue reading:
---